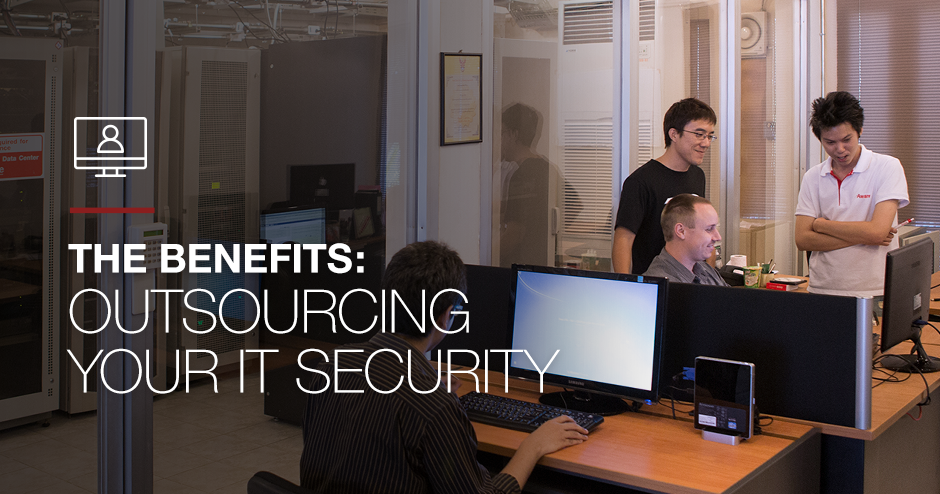 29 Sep

The Benefits of Outsourcing your IT Security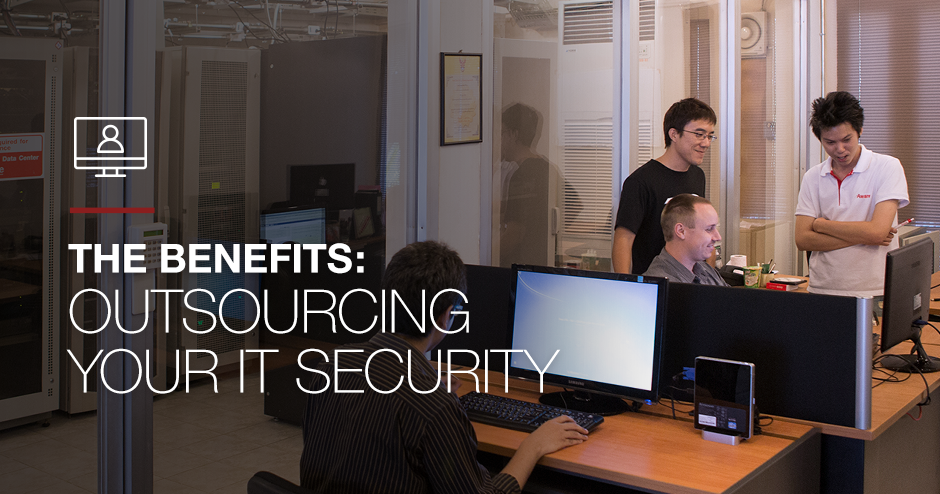 Let's be frank, Cybercriminals are relentlessly hacking websites, cracking databases, infiltrating mailboxes and sending an assortment of nasty viruses around the clock. Typically, only the largest of companies can afford to match the hackers round-for-round, 24/7.
In today's fast-moving cybersecurity landscape, no sooner have you rid your company of one virus strain, another more lethal variant has been concocted. In an increasingly dangerous environment, progressive companies are leveraging international talent to cut costs and improve their cybersecurity by outsourcing.
By outsourcing your cybersecurity, you are taking the sting out of one of your IT teams core pain points, cutting costs while maintaining full control.
Expertise
Cybersecurity is a broad and highly technical field. It's neither practical or possible to be an expert in everything all the time. When internally managed, your IT staff need to possess a wide variety of skills encompassing network, platform, and application security. IT security is not an area of your business where you can afford to compromise. If you run a small operation, your IT security may not require a full-time specialist, but instead an on-hand, cost-effective, outsourced employee.
By choosing a Managed IT solution, you will have a wide spread of technical skills on hand to match your business needs. Managed IT security services will keep their staff up-to-date so you don't have to, cutting out training costs and learning downtime.
Finding Security Talent
There are currently 1,000,000 unfilled IT security positions globally, with cybercrimes on the rise, qualified security professionals are more in demand than ever before. More in demand and more costly. For you, this means that finding the perfect individual who can solve your cybersecurity woes is exceptionally challenging. Take the hassle out of finding staff and the risk of paying over the odds in one fell swoop.
Saving Money
Probably the core reason, although IT security is a necessity – having a qualified IT security team is often a luxury most business cannot afford. Then there are additional training costs, HR costs, electricity and desk space and a whole manner of employee overheads which all eats into your bottom line.
If you have on-premise IT security, this probably means costly hardware, software and a constant stream of updates and patches. Managed IT can take care of all of this for you leaving you to focus on your core business.
Increased Flexibility:
Agile – the buzzword of the time. When you need to change a service, upscale or downscale an outsourced MSP solution gives you all the flexibility you need. Rather than being tied to long-term contracts and specific work schedules, our MSP gives you the power to upscale and downscale as you require.
Sounds great, where do I sign up?
Aware believe in a multilayered protection: educate, secure and backup. We take this mantra and implement it within our RMM service.
For a limited time, Aware are offering a no obligation free 30-day trial so you can test the benefits of outsourced IT for yourself. Click here to find out more about our RMM solution.
With this three-pronged approach in mind, we have developed an RMM solution that empowers us to take care of you, so you can focus on your core business.
We educate.
We update.
We protect.
We secure.
We back-up.
You can download Aware's RMM product brochure here or contact our IT Security team.
Written by Sean Allan, Digital Marketing Manager at Aware Group.