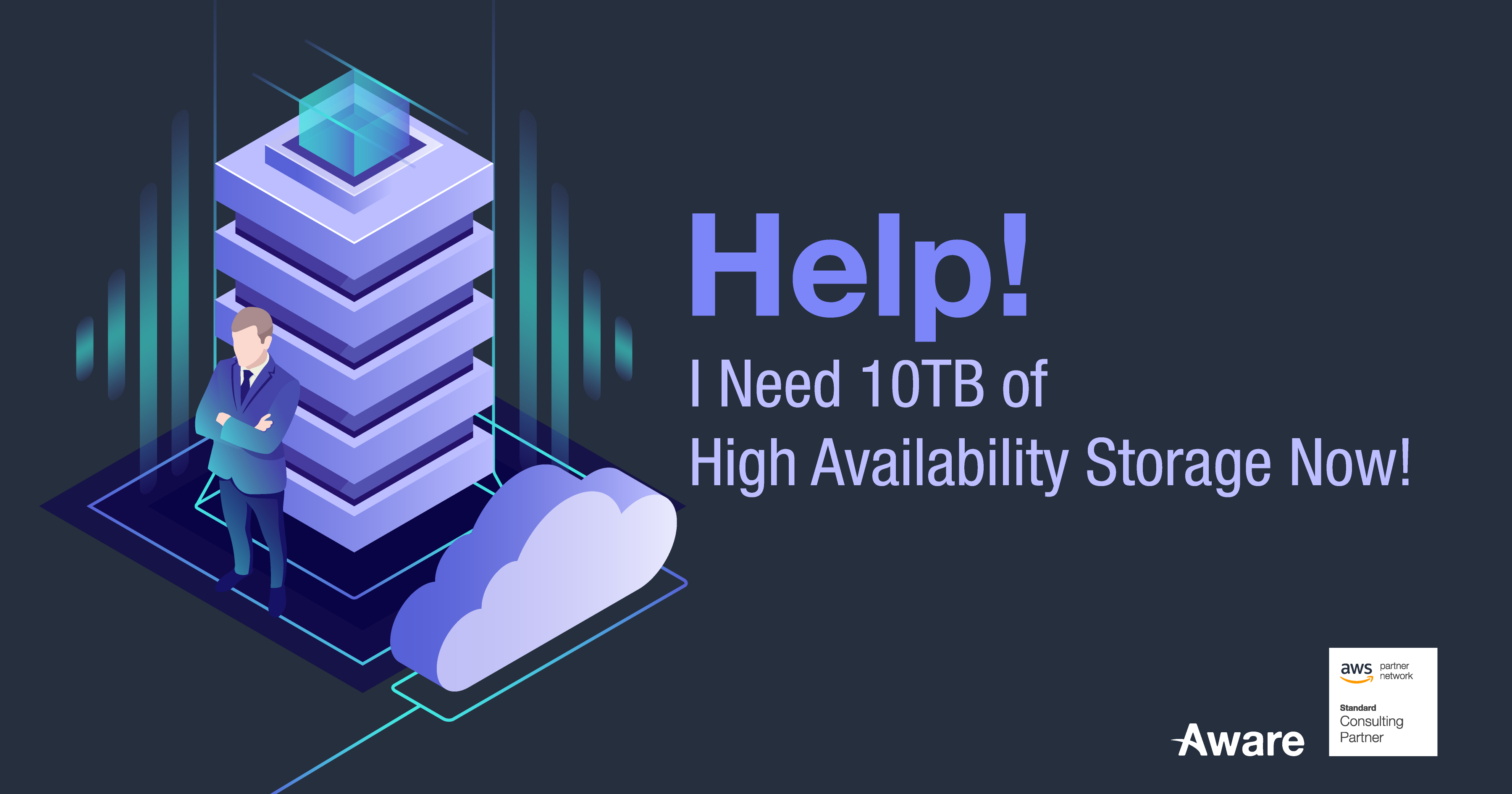 26 Aug

Help! I need 10TB of high availability storage now!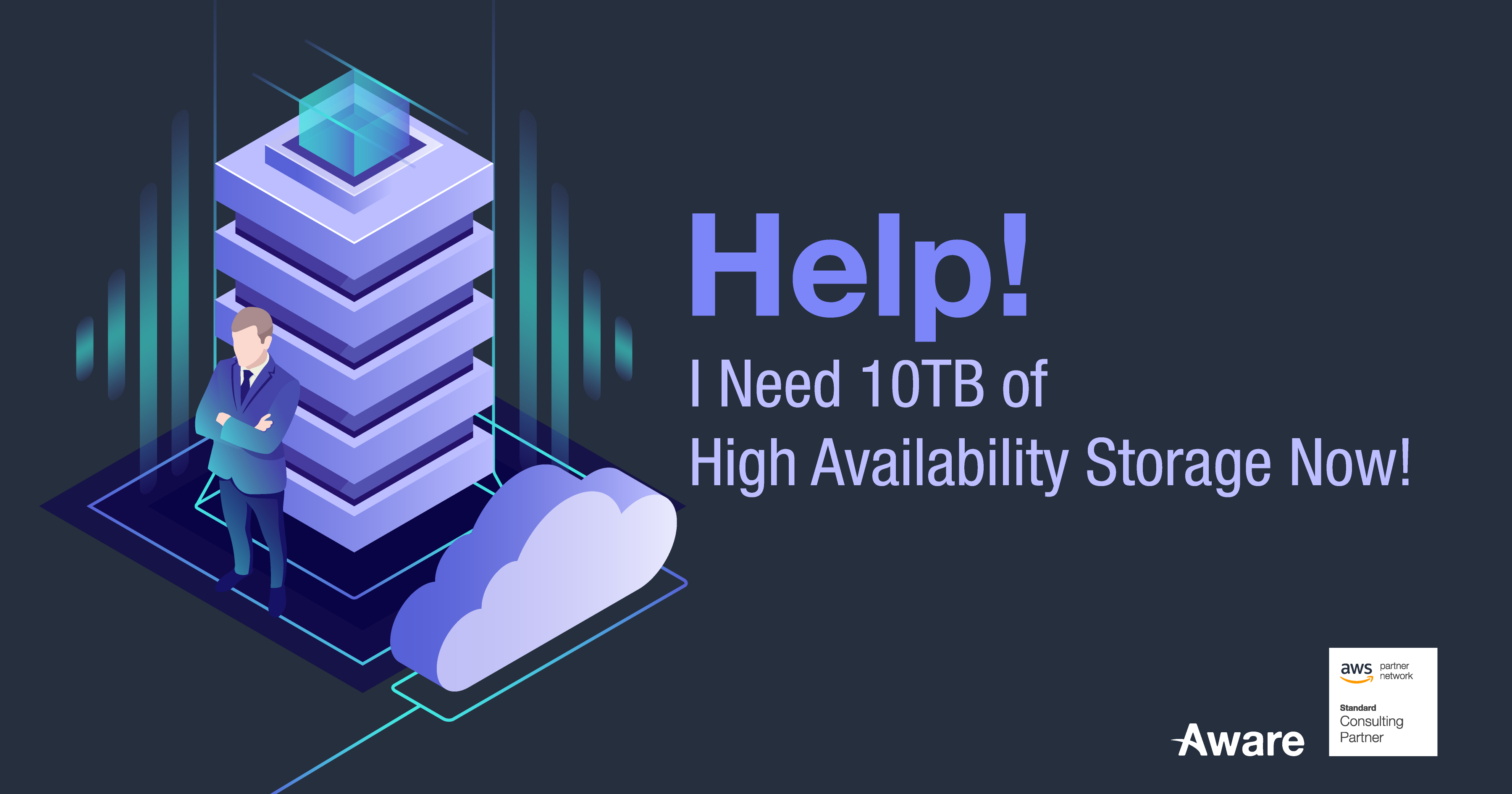 Help! I need 10TB of high availability storage now!
As a systems integrator and Cloud managed service provider we see many different customer situations that require specialized solutions. Some situations require big solutions while others might just need a small tweak to help the customer. As an AWS partner and reseller we love looking into our toolbox for simple and effective solutions.
For a systems integration and managed services business unit the most important assets are our people and our experience. We pride ourselves on our vast experience, especially with operations management. We believe that nothing prepares you better than experience when designing solutions for customers. Technology Solutions for Business (our Aware motto) requires taking everything into account. You can purchase the best technology and fail if you don't pay attention to the business. The combination of the customer's capabilities, staffing levels, technology breadth and even their management style become part of the technology solution. In essence, the best "Best Practice" can be harmful to some customers while providing huge value to others.
Take Siam Smile, https://siamsmile.co.th/, for instance. While working with their IT Infrastructure lead, Khun Witcha, we learned that Siam Smile wanted to use object based storage for a few software projects. Additionally, they needed offsite redundant copies of historical data for a few systems. The numbers projected were reasonable, 5TB – 15TB, over 3 – 5 years. However, there were many variables that could not be controlled to justify a capital expense for an on-premise solution.
We took out our toolbox and looked around for a few different options that would provide the customer low risk, low upfront costs, and practical technology.  Amazon S3 was clearly the best tool for the job.
Amazon S3's object storage has been available since 2006 and is a robust, highly available and cost-effective solution for object storage. For Siam Smile the abundant AWS SDK tools, as well as REST interface, offered multiple methods to store and retrieve their data without feeling locked into a specific toolset or programming language.
The Cloud pay as you go model eliminated the risks from project uncertainty and allowed the customer to start small and grow as needed. Additionally, the process is reversible if the customer wants to move to another solution in the future.
At Aware we love having more tools to build Technology Solutions for Business!
Written by Adam Spanier, System Integration and Cloud Services Manager – Aware Corporation