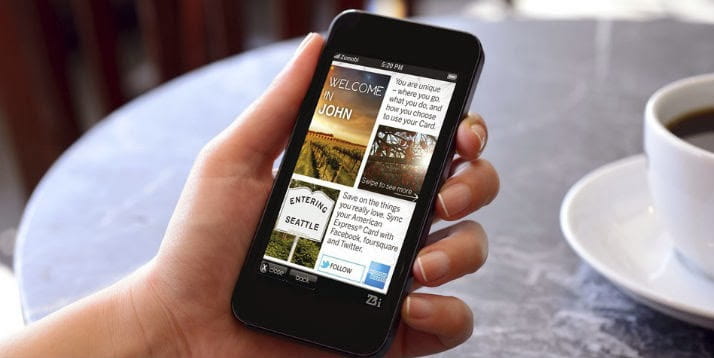 08 Dec

THE $700 BILLION MOBILE INTERNET

According to a new report by research firm Digi-Capital, mobile internet revenue will hit $700 billion by 2017. Just last year alone, stock market returns were up by 78% and as of now, there are 32 "billion dollar" mobile internet companies. Some are of these companies are virtually household names like Whatsapp, Line and Dropbox.

So what's driving these big numbers? We take a look at the key drivers that are making the mobile internet business such a lucrative sector.

1)      mCommerce will lead the way

mCommerce will remain a dominant force, with over half a trillion dollars in sales. Growth in Asia is the strongest, with 230billion in revenue. That's almost half the global mCommerce revenue. Asia's strength is also shown by Alibaba's rise in dominance, growing from 10% in mobile sales to 42.9% in a little over a year. Other big earners include consumer apps ($74 Billion) tipped to surpass gaming by 2017, enterprise mobility ($53 Billion), mobile ad spend ($42 Billion) and wearables ($11 Billion).

2)      Rise of mobile internet startups

For the 12 months leading up to the 3rd quarter in 2014, $19.2 Billion in private investment was raised for mobile internet startups. It's no surprise that a huge chunk of the investment went to mCommerce companies. Other sectors that shared a piece of the pie were travel, utilities and games. It is also interesting to note that other mobile sectors ( food and drink, enterprise/B2B, social, tech, advertising, messaging, medical, photo and video, music and finance), each raised over half a Billion dollars' worth of investments.

3)      Mobile internet exits, M&A and IPOs

In the last 12 months up to Q3 2014, a massive $94 Billion was generated due to merger and acquisitions of mobile internet companies. One of the biggest was Facebook's acquisition of Whatsapp for a whopping $19 Billion. The IPO market also had an integral role to play in exit strategies of mobile internet companies, capturing a total of 39% of all financing in mergers and acquisitions. There were 5 sectors that delivered above the $5 Billion mark, they included messaging ($25.8 billion), games ($18 billion), social networking ($17.7 billion), food and drink ($7.7 billion) and lifestyle ($5.1 billion).

4)      High returns on early stage exits

Investors usually concern themselves in their return on investment (ROI). The average return on investments over a 3 year period through VC or private equity funding is benchmarked at a region less than 1.2 times (1.2x). But mobile internet company investments had a 3.5x average return. Even higher 3 year returns were recognized for sectors in navigation (15.6x), messaging (15.4x or 2.7x excluding WhatsApp), social networking (15x), lifestyle (11.4x), games (9.9x), app store/distribution (9.1x), food and drink (6.7x), music (4.4x) and entertainment (3.5x).

5)      Institutional investors gaining high returns

Higher returns has seen a larger number of institutional investors willing to invest in mobile internet companies. In the last 12 months, 78 public companies that invested in the mobile internet business, saw a return of 28%. Other mobile sectors showed a stronger performance with travel/transport (78%), social networking (45%), navigation (43%), messaging (40%) and games (39%).

6)      There are now 32 "billion dollar" mobile internet companies

There are now 32 "Billion dollar" mobile internet companies with Asia leading the way with 15 billion dollar mobile companies, followed by America with 13. These 23 companies have a combined valuation of a $163 Billion dollars.

And the market is diverse, these Billion dollar mobile internet companies come from a wide range of verticals; gaming, social, messaging, music, utilities, enterprise, lifestyle and m-commerce are some of the biggest right now. But remember, this is a fast moving industry and being the first to market can have huge advantages compared to other industries, so now might be the time to start your new internet mobile company and see where it takes you.