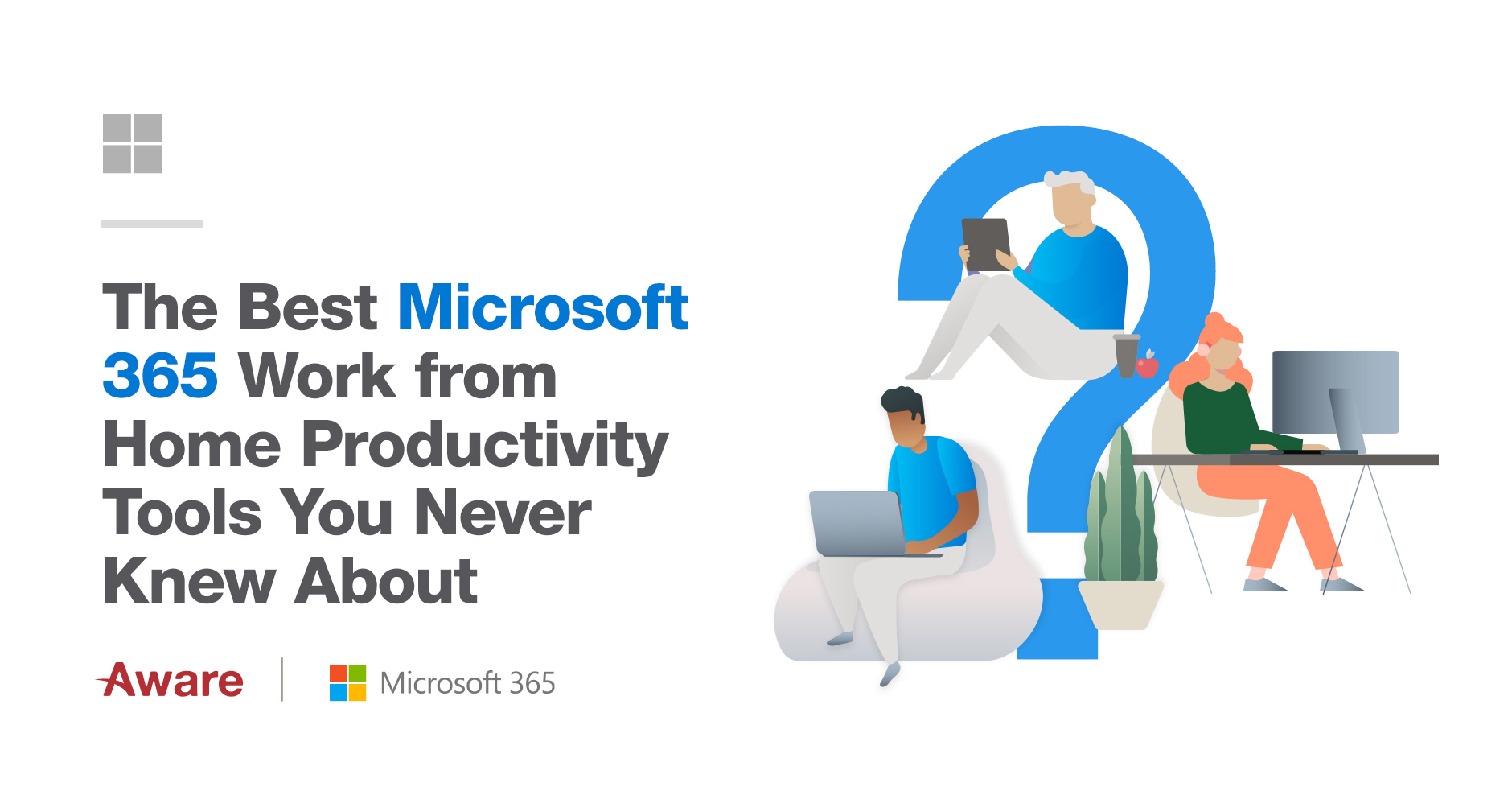 07 May

The Best Microsoft365 Work from Home Productivity Tools You Never Knew About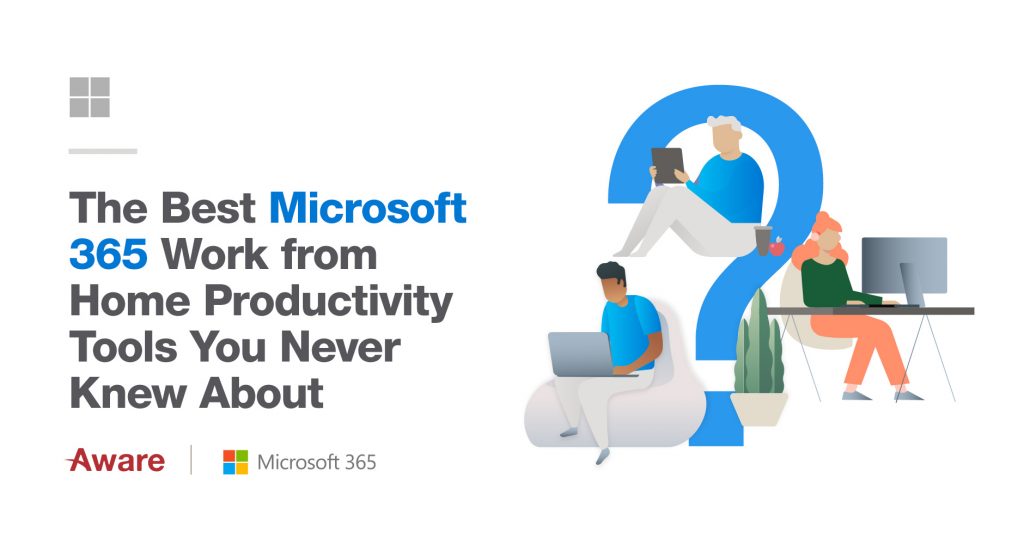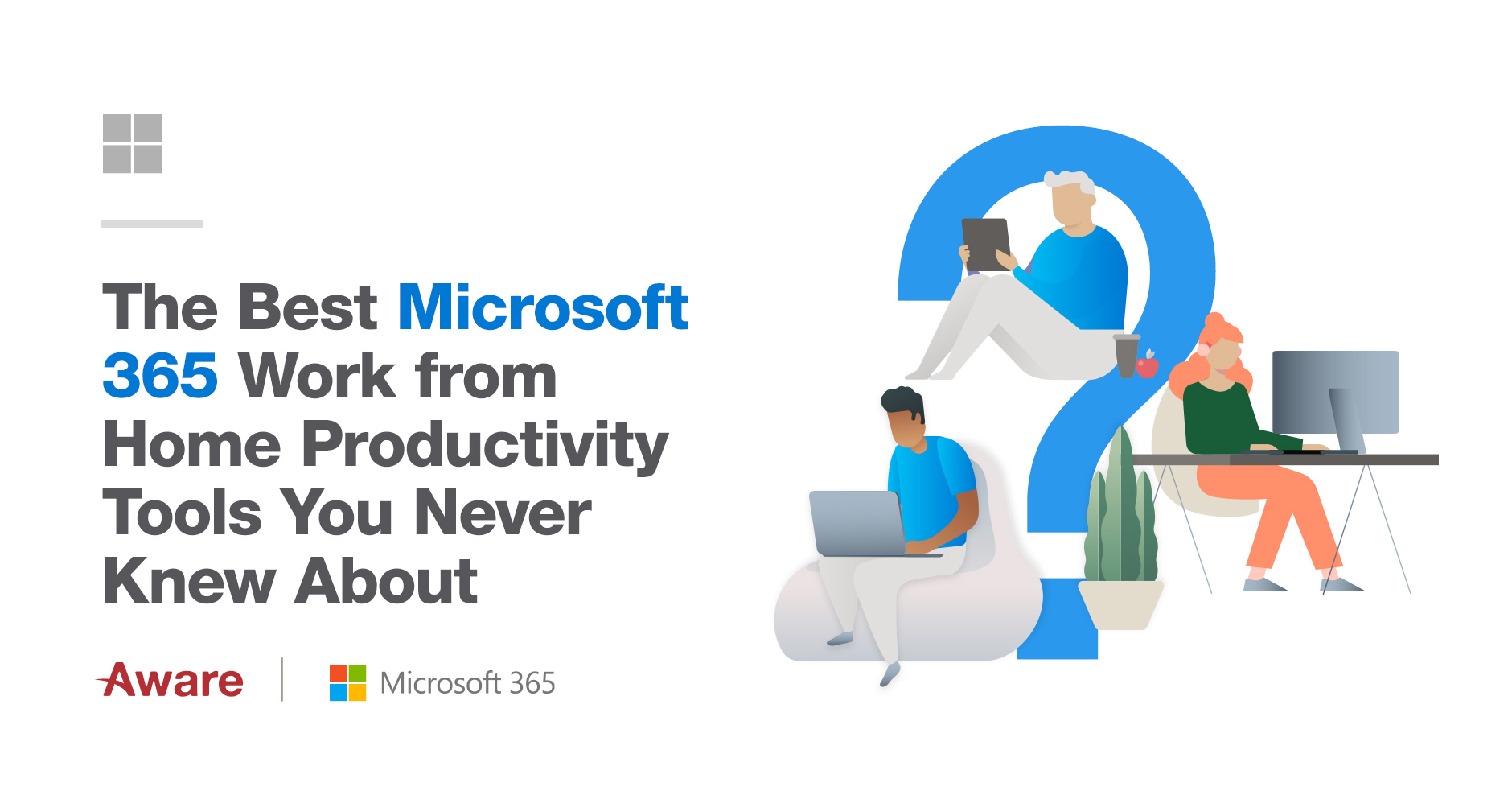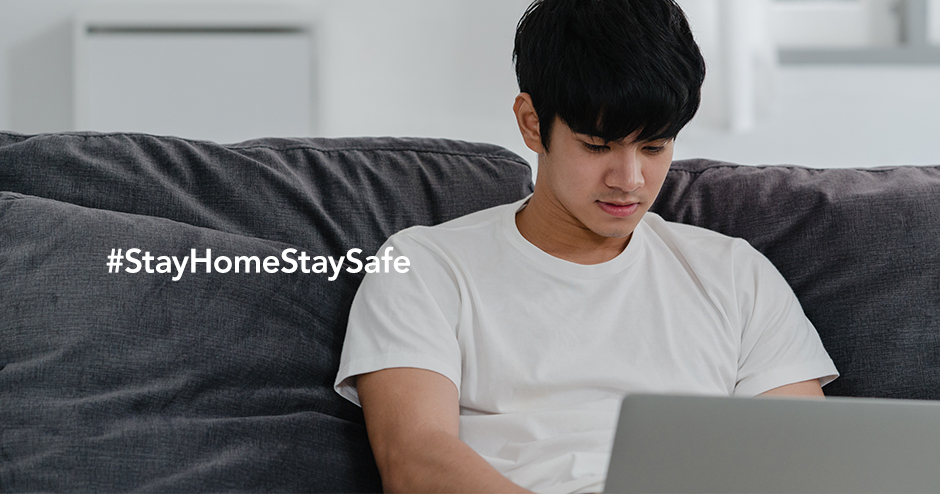 Did you know that Microsoft has now renamed Office365 to Microsoft365?
It does not mean much in the grand scheme of things, except confusion. Microsoft still uses the term 'Office365' on certain websites and promos. At the same time, it uses 'Microsoft365' on others.
But you can most likely look forward to some brand-new features in the future to go with the renaming.
Until then let us look at a few Microsoft365 applications that nobody knows about. Microsoft365 to you and me is the main Office apps: Word, Excel, PowerPoint and Outlook.
Your Microsoft365 subscription has extra applications hidden away that can useful as well.
These extra features you may have seen when you log in to Office.com but have never used them.
Did you know that they are great if you are working from home and can make you more productive?
Let us explore each one in turn and show you why they can make you work from home smarter.
How to find these hidden Microsoft365 apps
Finding these hidden apps is easy:
Log into com.
Click the app icon in the top left corner.
Click All Apps.
You will now see many more Microsoft365 apps that you can use.
We are going to go through the main ones only in this article.
It depends on your company's Microsoft365 subscription plan which applications are available.
Here are the Microsoft365 applications we will look at:
Forms
Power Apps
MyAnalytics
Planner
Tasks
Whiteboard
Forms lets you create online surveys, quizzes or polls that you can send to your work colleagues.  You can create forms for feedback surveys for your customers or for corporate events.
Creating forms is quick and easy.  It is a drag and drop interface, like other Office programs.  When you have finished your form, you can share it by email or Teams or embed it on sites like SharePoint.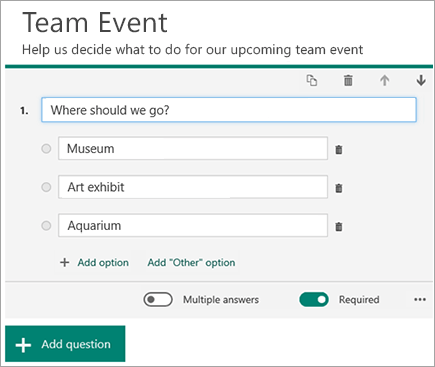 Forms is a great tool that many companies on Microsoft365 do not know about.  It is great for making you more productive at home.  You can use it to hold quizzes about work developments, or surveys on certain projects.
This is a great Microsoft365 feature for companies who need their own apps.  For many companies building an app can take a massive amount of time and resources.  But Power Apps changes this and makes it easier.
Companies can create their own apps, with minimal coding.  This uses an intuitive drag and drop interface. You can have your desired app up and running in a short time.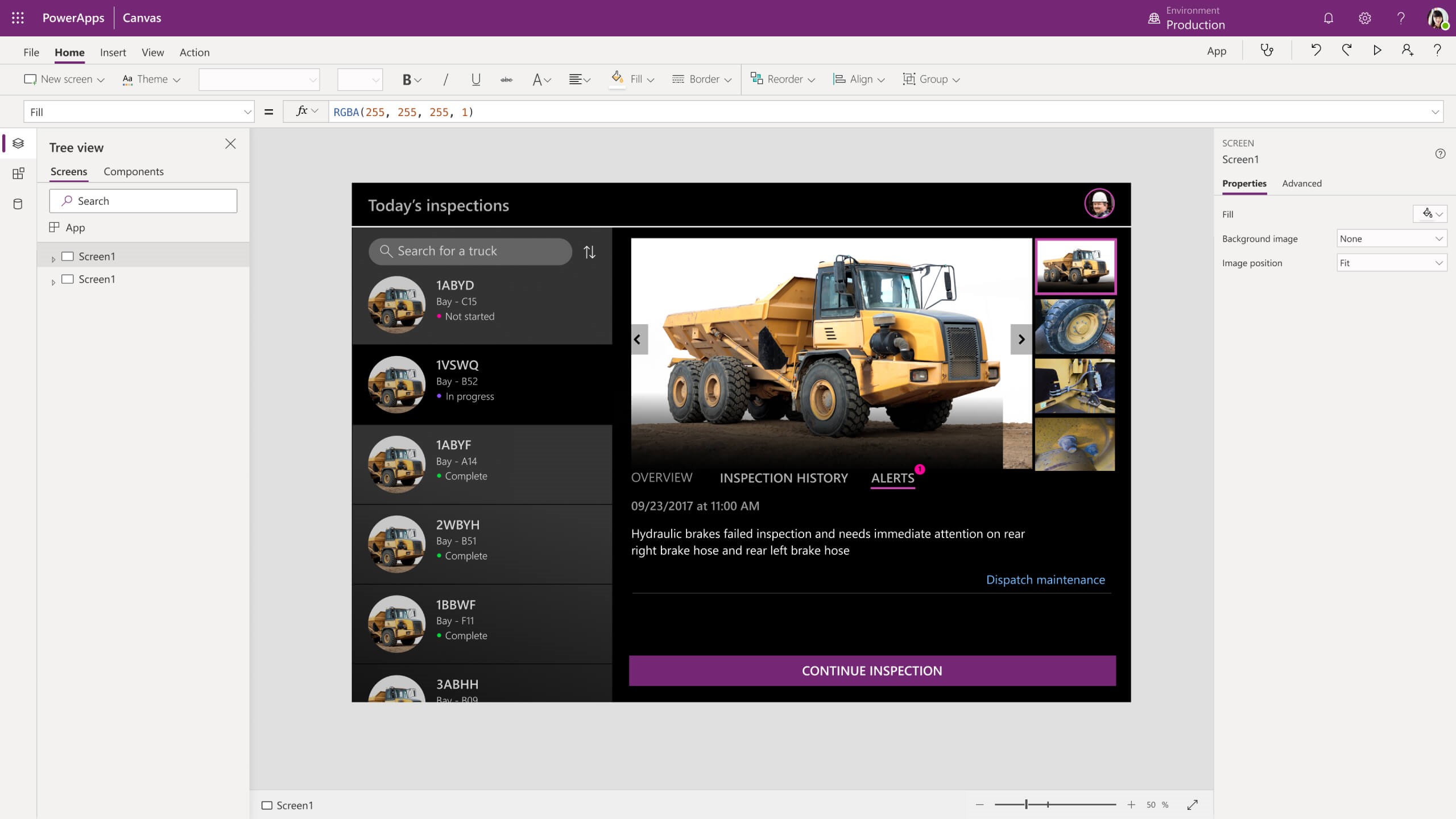 You can create fully functioning apps with Power Apps.  You are not limited by not having certain features.  In fact, the way to build apps is so easy that most people in your company will be able to build them with this tool.
And as you would expect from Microsoft, it is easy to use and plugs in to all other Microsoft apps.  Instead of complaining that your company does not have any apps to help you do your job, make your own.
Power Apps gives you the tools and the knowledge to do it.
MyAnalytics lets you see how productive you are inside your company's Microsoft365 system.  It measures how productive you are.  How much time you spend collaborating.  And your wellbeing.
Being productive means your focus.  If you have enough time to get your work done without distraction. Collaboration measures who you work with and how long for.  Wellbeing captures the amount of time you get to disconnect and recharge.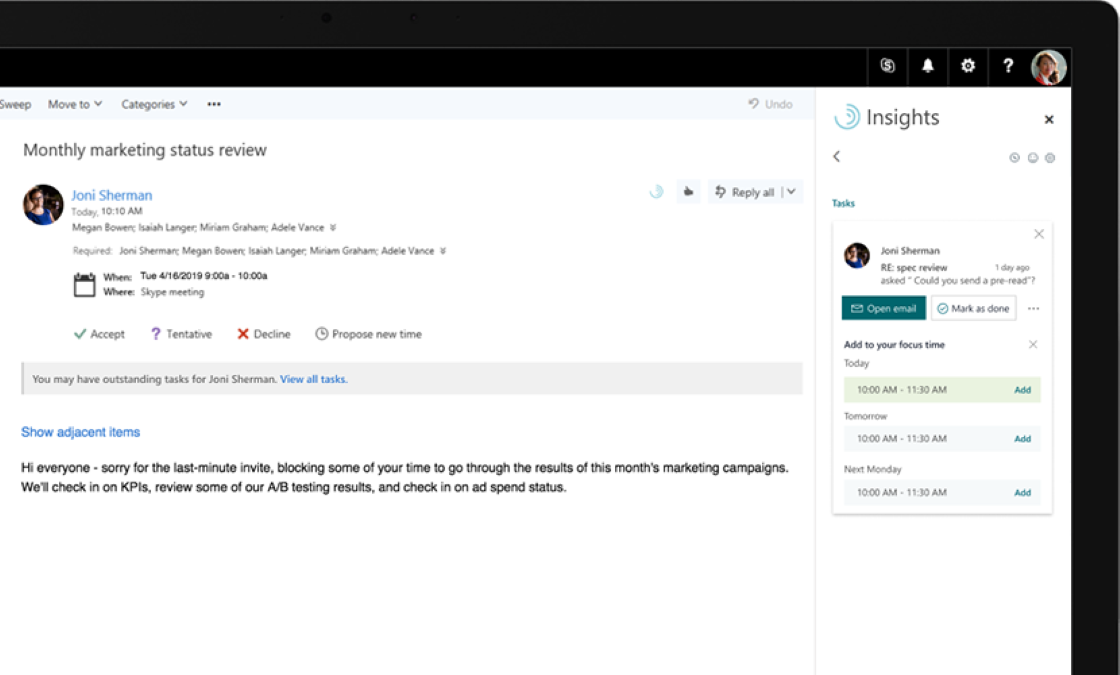 Looking at these insights you can see how productive you are and who you work with the most and if you disconnect.  Employees who work from home may find this information enlightening.
The app also uses AI and your Outlook data to recommend when you need to take time to rest.  This is useful if your week is usually full of meetings and emails. We all need time to rest.
Using the data from MyAnalytics lets you improve your work patterns.  If you notice you have less time to focus during the week then you should set aside time to disconnect.  This app can help you do that.
The insights into your work pattern are accessible only to you.  So, privacy is top of the list with MyAnalytics. This is a great Microsoft365 app, that few businesses use. It can highlight areas where staff need to focus more or rest.  As we work from home apps like MyAnalytics can help us all avoid stress and burnout.
With Planner you can work together with your colleagues to plan and complete tasks.  If you have ever used JIRA and Kanban boards this is the same.
It is not Microsoft Project.  But you can use it to breakdown and plan tasks into easier to manage chunks of work.  You can assign parts of the task to your colleagues who can keep everyone updated. It works in its simplest form to show work in progress and completed.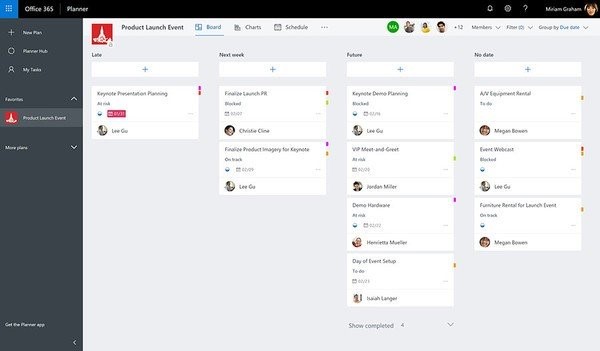 Your staff can move tasks around as needed and collaborate on tasks and add data.  This is great for companies working at home who must work together on big projects.
They can use Planner to break the project down and make it manageable.  Because it allows companies to visualize the work needed it also promotes teamwork.
It also plugs in with the entire Microsoft365 ecosystem.  So, your staff can share documents, emails, slides and spreadsheets.  It is a great lightweight task manager that more companies should use.
It makes light work of working together on projects.  Once you start using Planner to manage your work projects, you will wonder why you never did before!
Inside Outlook you can set tasks for employees or colleagues.  Tasks gives you deeper control over these tasks.  You give tasks to your staff and they can give tasks to you.  This task will then appear inside Outlook and remind them, and they keep you up to date on the progress.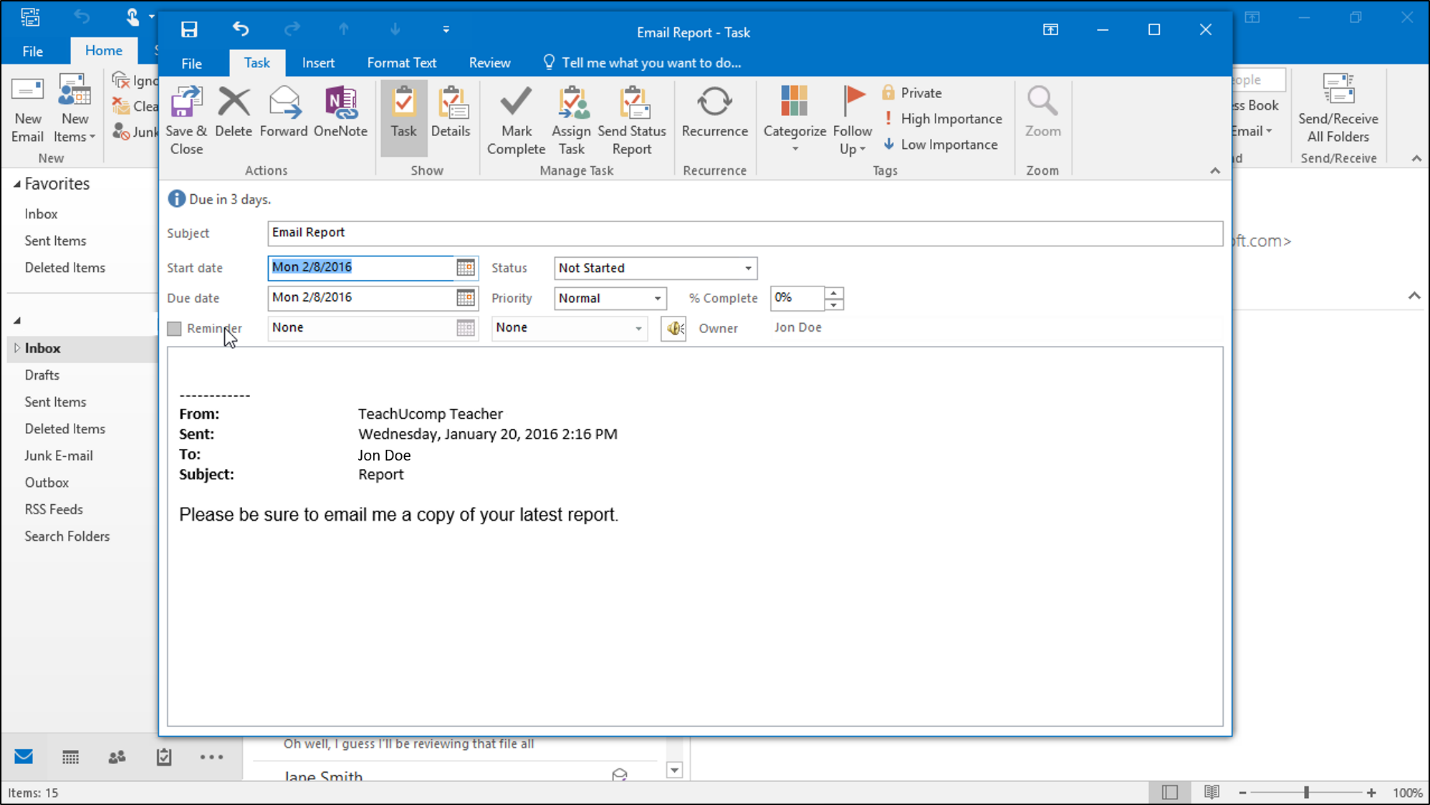 This encourages teamwork and collaboration and lets you see who is paying attention.  It also integrates with To-Do to help you and your staff create task-based To-Do lists.  These are great for keeping on top of any outstanding work.
Every company needs a whiteboard and Microsoft365 gives your company a virtual one.  With Whiteboard you can work together online to share ideas or tasks and collaborate in real time.  The same as a real whiteboard.
You can add charts and text and draw or type.  There is an online website, as well as a proper app. With Whiteboard your teams working from home can collaborate in real-time.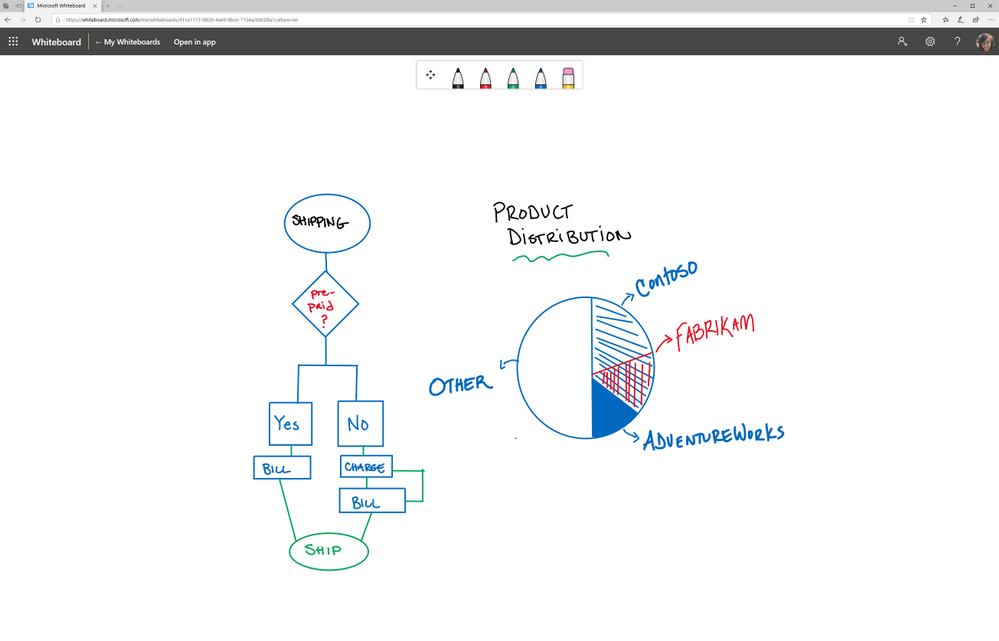 It is especially useful tool for teams who are working from home.  It allows them to whiteboard their ideas together online, instead of in the office.  The Whiteboard app is also available for iOS devices.
For teams looking to share or brainstorm ideas the Whiteboard app can help.  It is great for working from home because it brings teams closer together online.  It also works great with all other Microsoft365 applications.
Start Using These Microsoft365 Tools and Be More Productive Working From Home
This is a small selection of the extra Microsoft365 tools you can get.  But these are also the best ones for people who are working from home.  That is because they encourage teamwork, sharing and collaboration. They also allow teams to get their work done the same way that they did in the office.  This minimizes disruption.
Of course, whether you get all these Microsoft365 apps depends on your subscription.  You should talk to your IT department about it if you do not see them all.  But you and your company should start taking advantage of them.  Microsoft makes sure that Microsoft365 empowers work from home employees. So, discover these apps today and make you and your company more productive.  Thanks to Microsoft365.