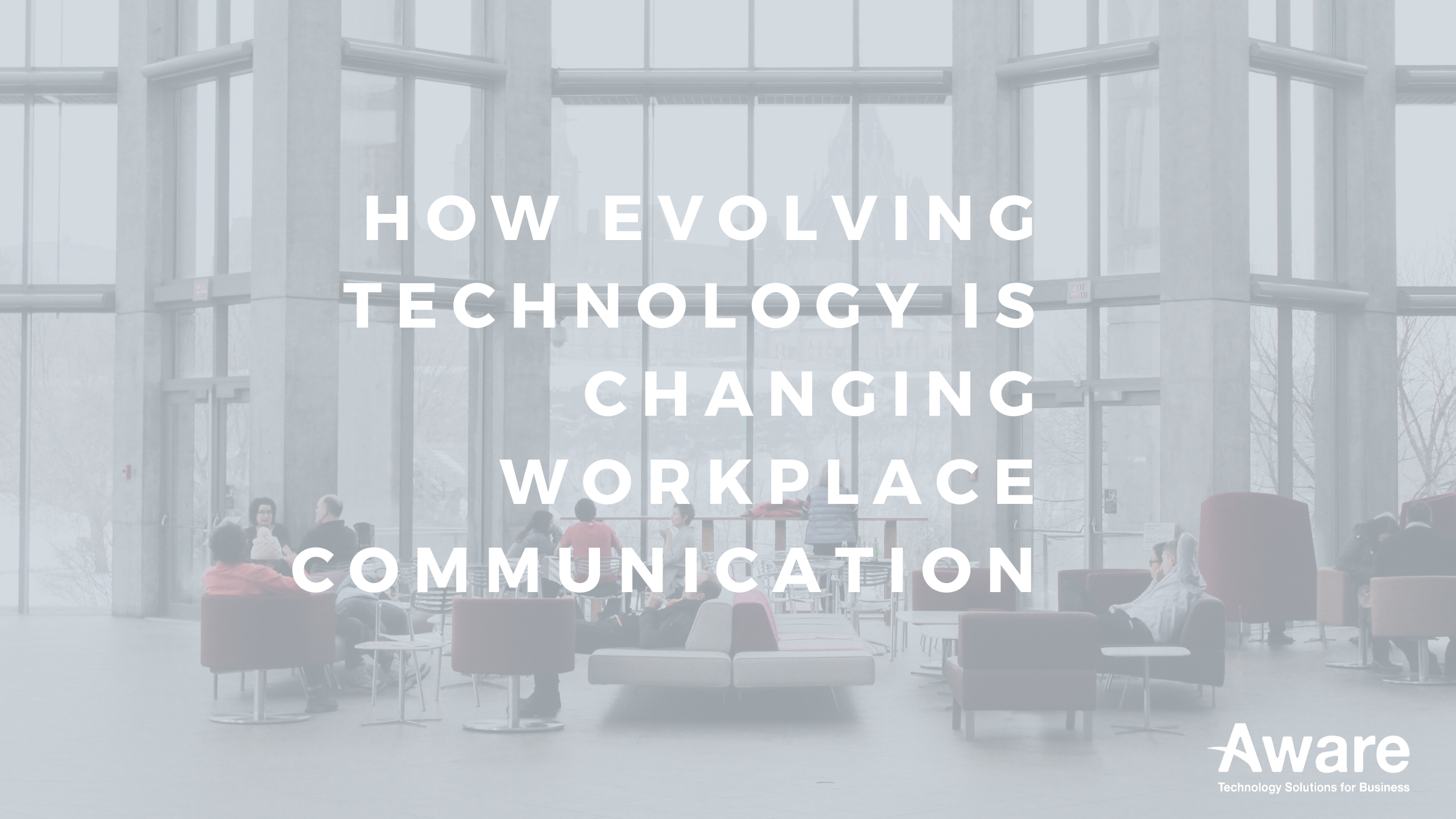 08 Nov

How Evolving Technology is Changing Workplace Communication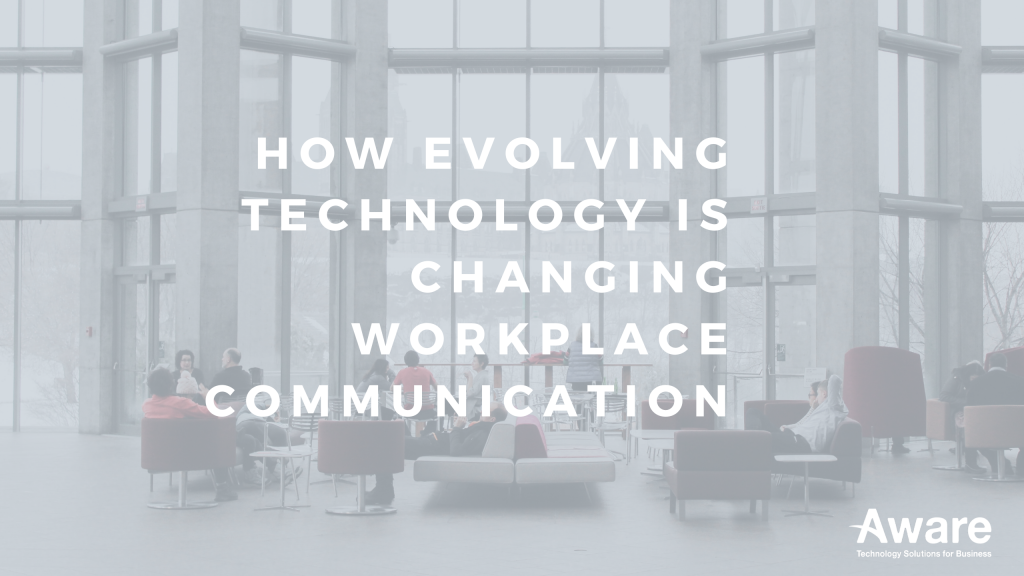 How Evolving Technology is Changing Workplace Communication
Technology and work culture have come a long way since Ray Tomlinson sent his pioneering first email in 1971. Who would have thought the unremarkable first message "QWERTYIOP" would change the face of workplace and personal communication forever? Nine letters that pooled technological advancement, collaboration and office culture in one fell swoop.
Today, flexibility in operation and collaboration in communication are cornerstones of the office dynamic. They nurture ideals of remote workspaces, work-life integration, heightened creativity and opportunity through anytime, anywhere access and possibility.
To power these changes the modern workplace asks a lot from its technology. And technology always answers the call through an infinite evolution of hardware and software that's continually lighter, smaller, more portable and increasingly more powerful. Something you can fit in your pocket can now produce videos, render 3D images, and as they say — has enough power to put a man on the moon.
The technology that followed powers an endless array of cloud-based applications, spanning all departments. The facility of virtual meetings on Skype, seamless integrated communication through Slack, and real-time document collaboration through G Suite and Office 365.
What does cloud mean to me?
If you want to keep the best employees, you need to develop a work culture that suits them. Mobile and cloud technology have changed static office arrangements. The office layout for the forward-thinking company is one of modular flexible layouts and collaborative teams. Activity-Based Working facilitates different workplace experiences, often at the same time, one that is more innovative, productive, dynamic and smart. Through cloud technology the conventional desk is becoming a touchdown space, that can be used by anyone – and that's if employees are even at the office.
Best-in-class businesses need best-in-class tools. This means a migration from desktop-only software to cloud-based anytime, anywhere and any-device solutions. Imagine a team that can work together in real-time, across time zones on any device – even remotely and one that is restricted by work hours, working on only one device (probably their work computer) – who will win the day?
Flexible Business is Smart Business. Desktop based perpetual software licensing has your business locked it. It locked you into a device. It locked you into a perpetual commitment. And it locked you into your requirements at that time only. As you know, businesses are susceptible to change and with this model there was no wiggle room for budget, employee or requirement changes. Cloud technology replaces this with monthly renewals and the capability to scale up or down as you require.
It makes bottom line sense. In the past facilitating this type of flexible communication and workplace culture required an extensive, on-premise IT infrastructure: racks, servers, networks, log-in portals. It was slow, cumbersome and expensive. Now businesses can tap-in to infinite computing power, the very same tools as used by tech titans as Google and Amazon. You can set up all this for a tiny fraction of the previous on-premise costs – in minutes.
However, all this technology is not a Rosetta Stone to carefully manicuring your day into seamless productivity. The device in your pocket is not only the key to business efficiency; but also, personal procrastination. The average employee spends 25% of their workday reading, responding or thinking about emails and various other digital notifications – it's akin to starting your work year in April, not January.
The Brave New World of remote work and BYOD workplaces can be your IT director's worst nightmare.  With every device being the potential Trojan Horse to breach your office gates and bring a host of viruses into your office network.
It's important to remember that cloud technology is the facilitator for better business practices, better communication, better technology. But business responsibility doesn't stop there. It's incumbent upon businesses to foster a culture of productivity through autonomy, and implement proper security protocol, consulting with proper support, continuously training their employees and effectively managing their devices.
Aware are cloud partners to both Amazon Web Services & Google Cloud Platform, and reselling partners to G Suite and Microsoft Office 365.