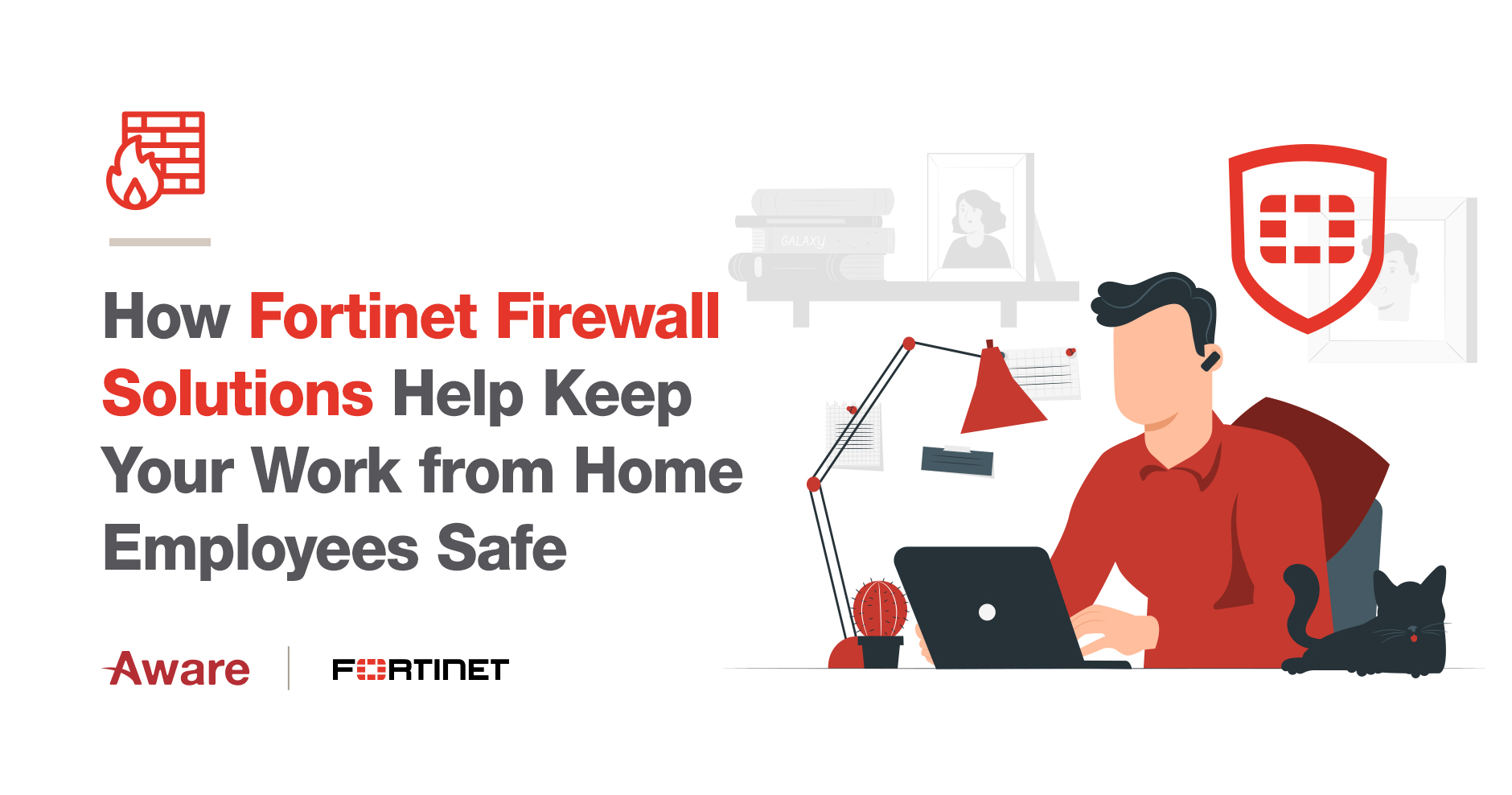 09 Apr

How Fortinet Firewall Solutions Help Keep Your Work from Home Employees Safe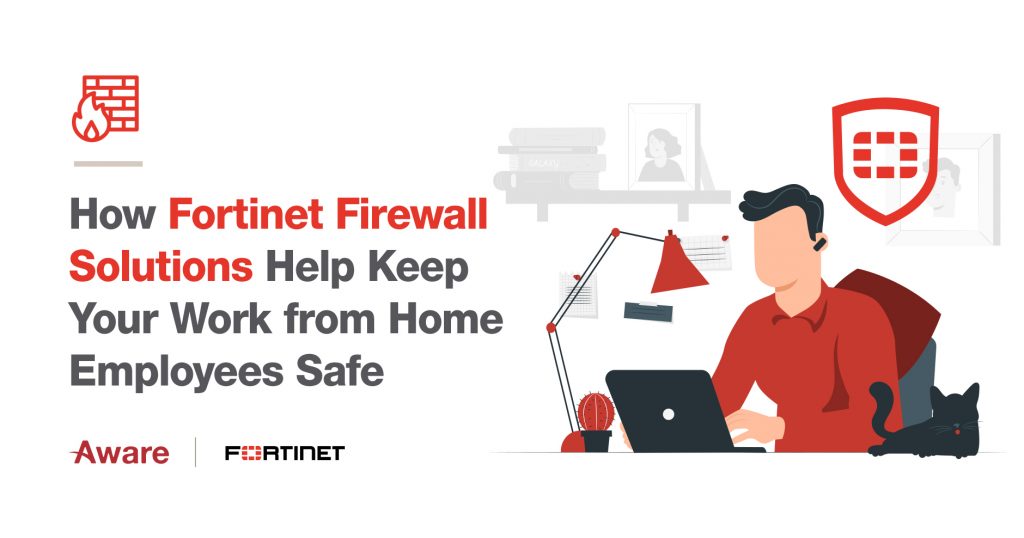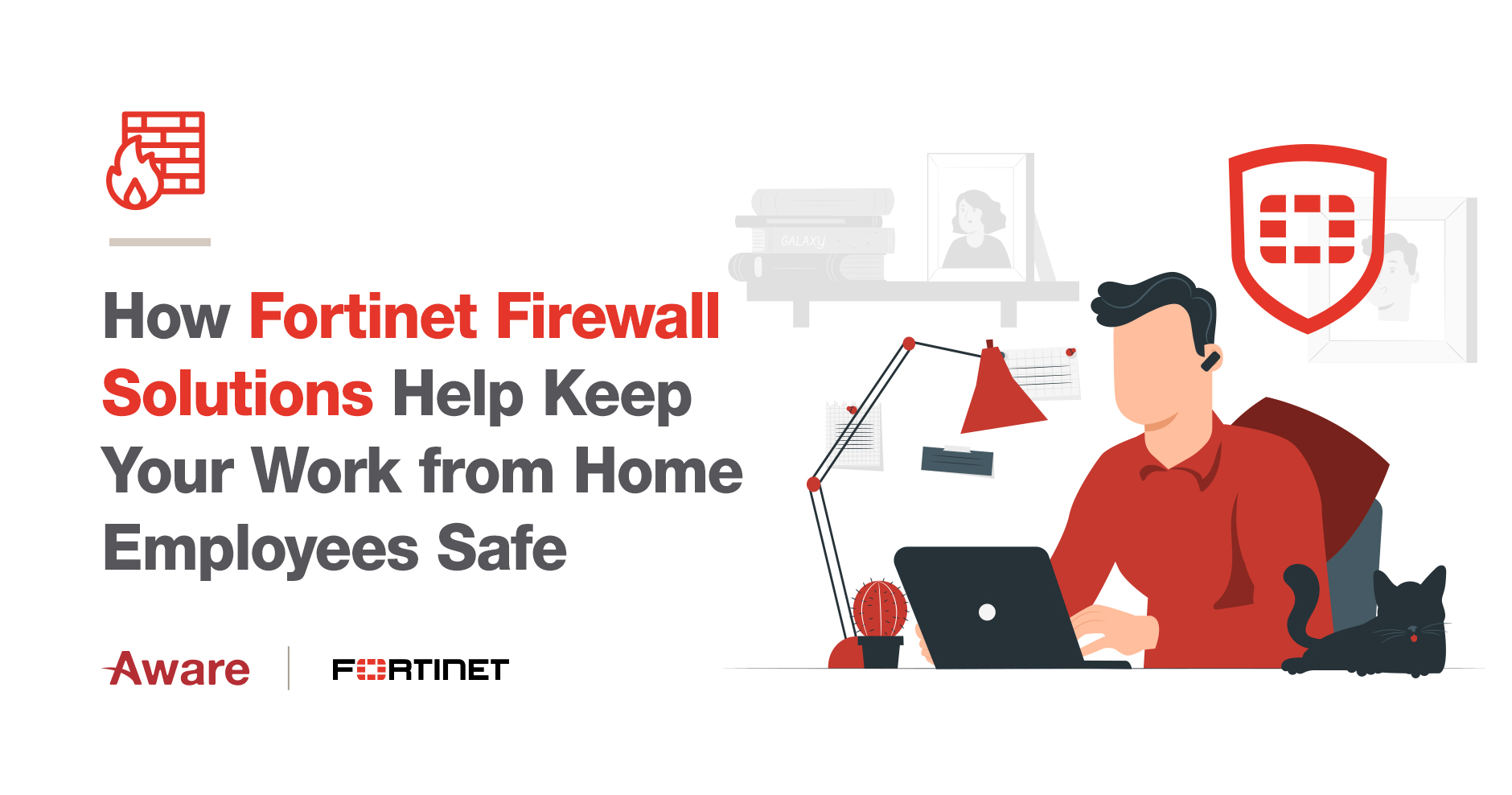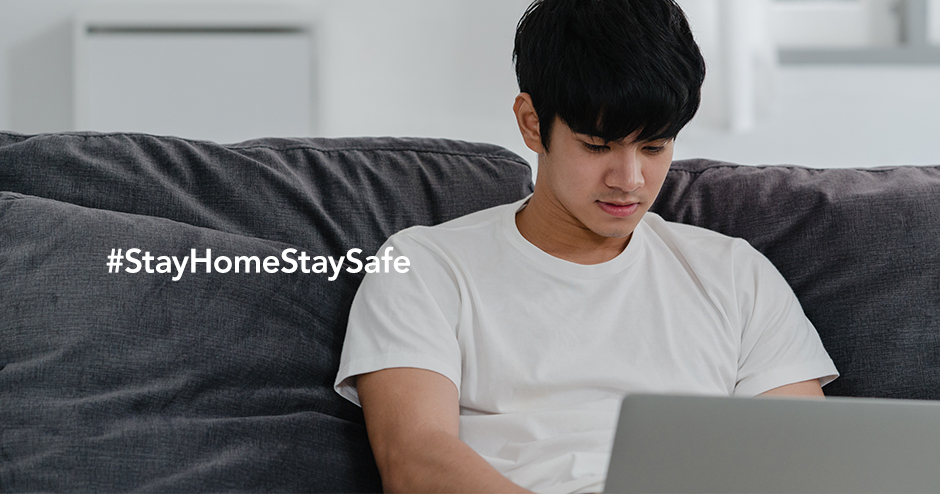 Is your company one of the many affected by COVID-19 whose employees are now working from home?
Working from home, after all, ngpresents a whole new bunch of security issues when it comes to work from home staff continuing to do their usual work and accessing company resources to get work done.
So how can you be sure that your employees computers are not left exposed to online threats during this time?
The answer is simple.
Companies need to start looking more closer to home and ensuring that their own corporate network is up to standard and protected from online threats.  After all, it's this network that work from home employees will be connecting to, so you need to make sure it is secure from both internal and external threats.
Choose FortiGate to fortify your corporate network
FortiGate, from Fortinet, are hardware-based cybersecurity solutions.
They are designed to protect your company network from malware, exploits, malicious websites, as well as encrypted and non-encrypted web traffic.
If you are not sure what that means, it just means that you get a hardened cybersecurity hardware solution from a vendor that you can trust.
The FortiGate series of hardware-based firewalls employ the latest desktop form factor and are completely fanless.  It's an affordable and easy to deploy solution for your business which is great when your employees are working from home and you need additional online security and protection for your corporate resources.
FortiGate Gives You Cutting Edge Security Technology Inside & Out
With any hardware firewall in the FortiGate range you get the latest cybersecurity technology and enhancements built-in as standard.
That means with one of these hardware-based firewalls installed on your corporate network you can relax knowing that you get real-time protection from attacks, as well as detection and prevention for well-known attacks, using threat intelligence powered by FortiGuard Labs security services.
This uses the power of AI to proactively detect threats and prevent them before they have a chance to take place.
Deployment of each FortiGate firewall hardware solution is done as an NGFW (Next Generation Firewall).  This means that your company gets one overall network security appliance to work with, which gives you full visibility into users, their computers, and the applications they are using as they connect to the internet through this firewall.  This means that thanks to this firewall solution you can monitor all computers and keep them safe, regardless of where it's located.
Secured by the Best Security Platform
Each FortiGate hardware firewall comes with Fortinet Security Fabric.
This is a platform that gives your company an entire look across all possible attack surfaces that your company network can be exposed to.
Using this you can easily identify possible areas where your corporate network may need strengthening and you can setup your FortiGate hardware-based firewall accordingly.
The Fortinet Security Fabric covers the following key security areas:
Networking that is designed and powered with security in mind.
Network access based on zero trust to secure devices and users on and off the network in real-time.
Cloud security that is dynamic and protects and controls cloud infrastructures and applications.
AI powered security optimization to detect, isolate and respond to cybersecurity threats.
Powered by an operating system designed with your company's network security in mind
All FortiGate hardware firewalls run FortiOS.
An operating system that powers each FortiGate hardware firewall that's designed to be intuitive and to allow for complete visibility and control of all security networking capabilities of the firewall.  It's also compatible with other network security products across the FortiGate product range that your company may already be using.
FortiOS gives your company one overall focus point across all digital attack surfaces that your company and its network may face.  It lets you block the latest exploits and filter web traffic and can prevent, detect and mitigate attacks within minutes, using AI driven security and threat protection.
In the event that any threat is detected FortiOS allows you to easily and quickly segment your network to maintain risk and isolate any threats.
In these uncertain times it makes sense for all companies to take a look at their corporate network and see if it truly is fully protected from internal and external threats.
With a hardware-based firewall sitting between your company's valuable information and the internet, any work from home employees can rest easier knowing that they have an added layer of network security to protect them whilst they are working from home.
Choose a hardware firewall from Fortinet to protect your company network
The FortiGate series of hardware firewalls from Fortinet provide your company with a sophisticated threat protection service that's affordable, easy to install, and takes advantage of the latest cybersecurity technologies.
It provides your company with one compact device designed to give complete visibility across your entire network that's easy to manage and provides you with detailed analytics and reporting about your network performance and any threats encountered or possible threats that you can mitigate.
Protect your company network with much more than just a software-based firewall.
Invest in a hardware option from Fortinet and help keep your company resources safe and protected from online threats whilst your employees continue to work from home.