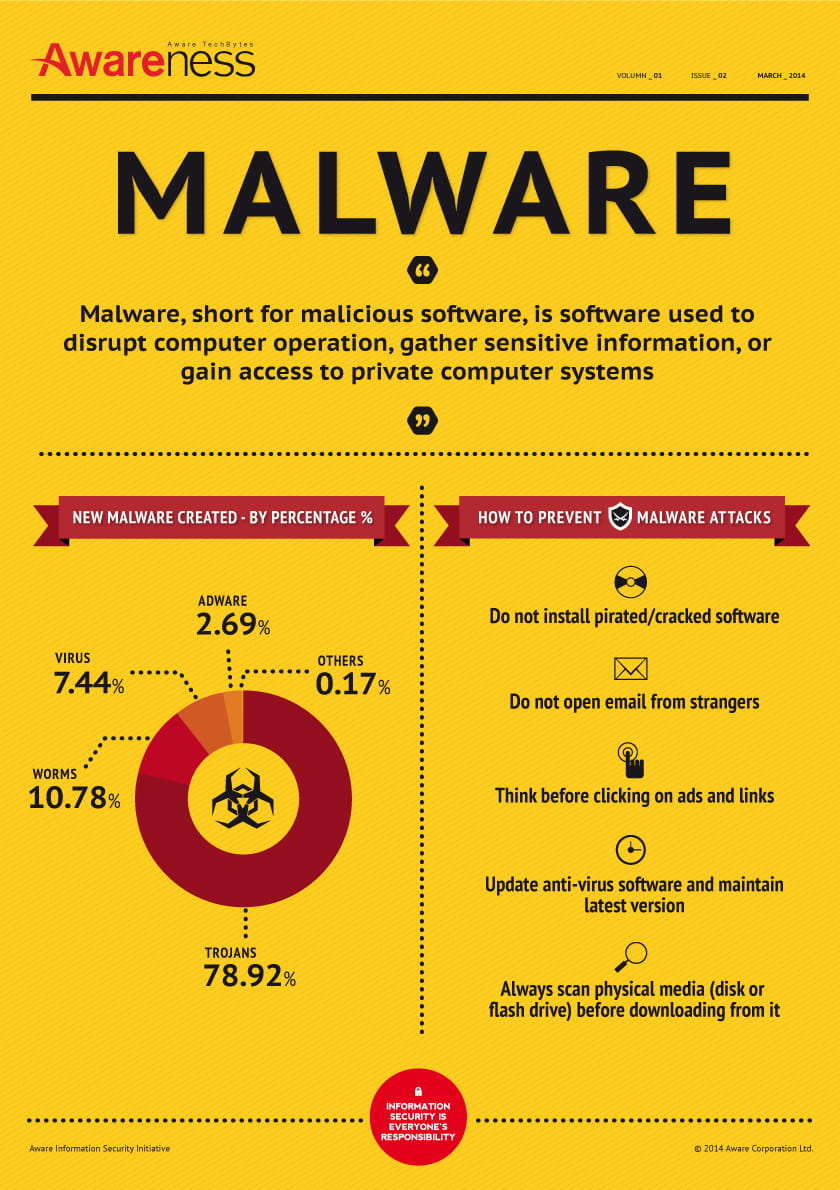 15 May

IS YOUR BUSINESS VULNERABLE TO A MALWARE ATTACK?

Last month nearly 100 Thai Government websites were hacked and used to serve malware, with more than 500 distinct attacks launched from these websites. Read more here http://bit.ly/1ji2nKm

Don't just rely on anti-malware or anti-virus software to protect your business; you also need to adopt good malware prevention and handling policies to prevent attacks.

Here are 5 simple steps you should adopt to avoid a malware attack.