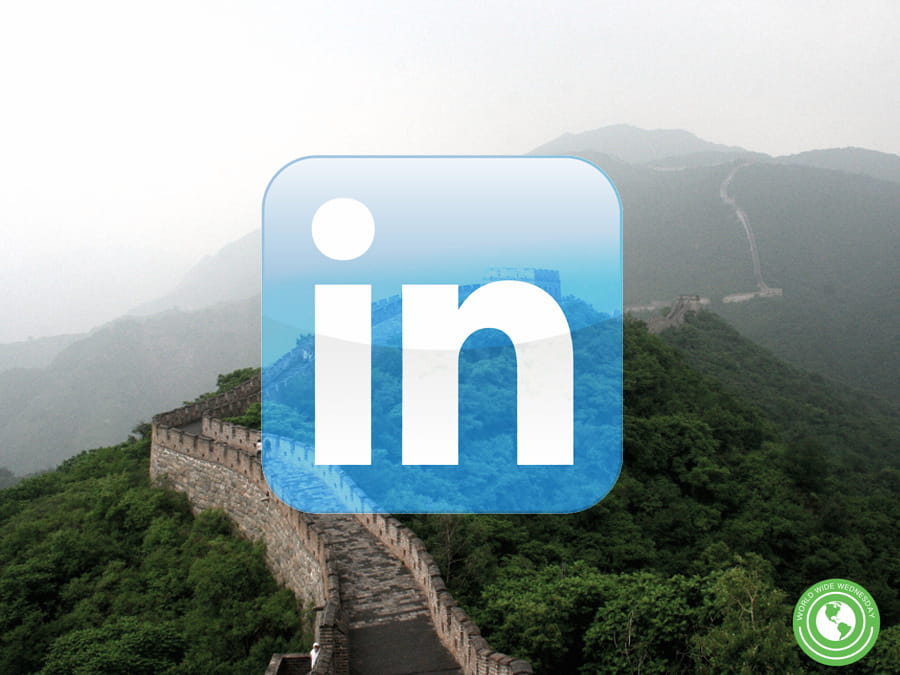 08 Oct

LINKEDIN FINDS SUCCESS IN CHINA. HOW DID THEY DO IT?

Welcome to Worldwide Wednesday.

Strict government policies and/or failure to change and adapt business models to fit with Chinese culture has kept tech giants like Microsoft, Google, Apple and Facebook out of the lucrative Chinese market for years. Even with a high demand for products like the iPhone and Xbox little progress has been made.

LinkedIn launched a Chinese language version of its site in February. Today it boasts 4 million members and has its sights firmly set on capturing as many of China's 140 million work force if possible.

LinkedIn is succeeding where other American tech companies have failed. What are LinkedIn doing differently?
To improve and manage relationships with the local authorities, LinkedIn relinquished 7 percent of its local operations to 2 well-connected local companies; China Broadband Capital and a Chinese affiliate of Sequoia Capital. T
LinkedIn's adhering to the local policies and playing a less controversial role as a networking site by compromising on the freedom of expression
LinkedIn received tacit approval from the government, as it is functioning without blockages as compared to sites like Instagram and Yahoo, where censorship was enforced due to the pro-democracy protests in Hong Kong.
Foreign companies may have a hard time competing in China but LinkedIn is an illustration of how western companies need to think if they want to have a presence in China.
A brief history of US tech companies in China 
Chinese authorities recently banned Windows 8 operating system on government computers( http://www.wired.com/2014/05/chinawin8/ ) and they have just lifted their 14 year gaming console ban. You can read more about why they were banned here.
Facebook tried to build it's Chinese business via a Hong Kong office, selling ads to companies that want to reach international users. But its core business, the Facebook website, has been blocked in China since 2009.
Search engine giant Google, who previously adhered to China's censoring policies took a 180 degree turn in 2010 and delivered uncensored content to mainland Chinese users from servers in Hong Kong. This move soured the relationship with the authorities, resulting in Google shutting down its search service.
EBay entered China in 2003 and got early traction. But the companies direction remained controlled by the US entity and they eventually lost out to local startups Alibaba and Taobao who offered better features and localized services. eBay's business model, which charged its sellers for listing and transaction fees, posed a major drawback for the local market where sellers could use Taobao for free.
Yahoo entered China in 1999 but were unable to gain a following. An attempt to buy Sina.com, China's largest news portal at the time, was shut down by the Chinese government, and after it had come under intense scrutiny from the U.S. congress, when it was disclosed that it had turned over email account information on Chinese dissidents to the Chinese government. Yahoo handed its assets over to Alibaba (whom they just purchased a 30% stake in) and shut down its operations in China.
Worldwide Wednesday brings you the latest tech news from the USA and Europe. From exciting startups and product releases, to the must attend events. Aware want to make sure you know what's happening on the other side of the world.