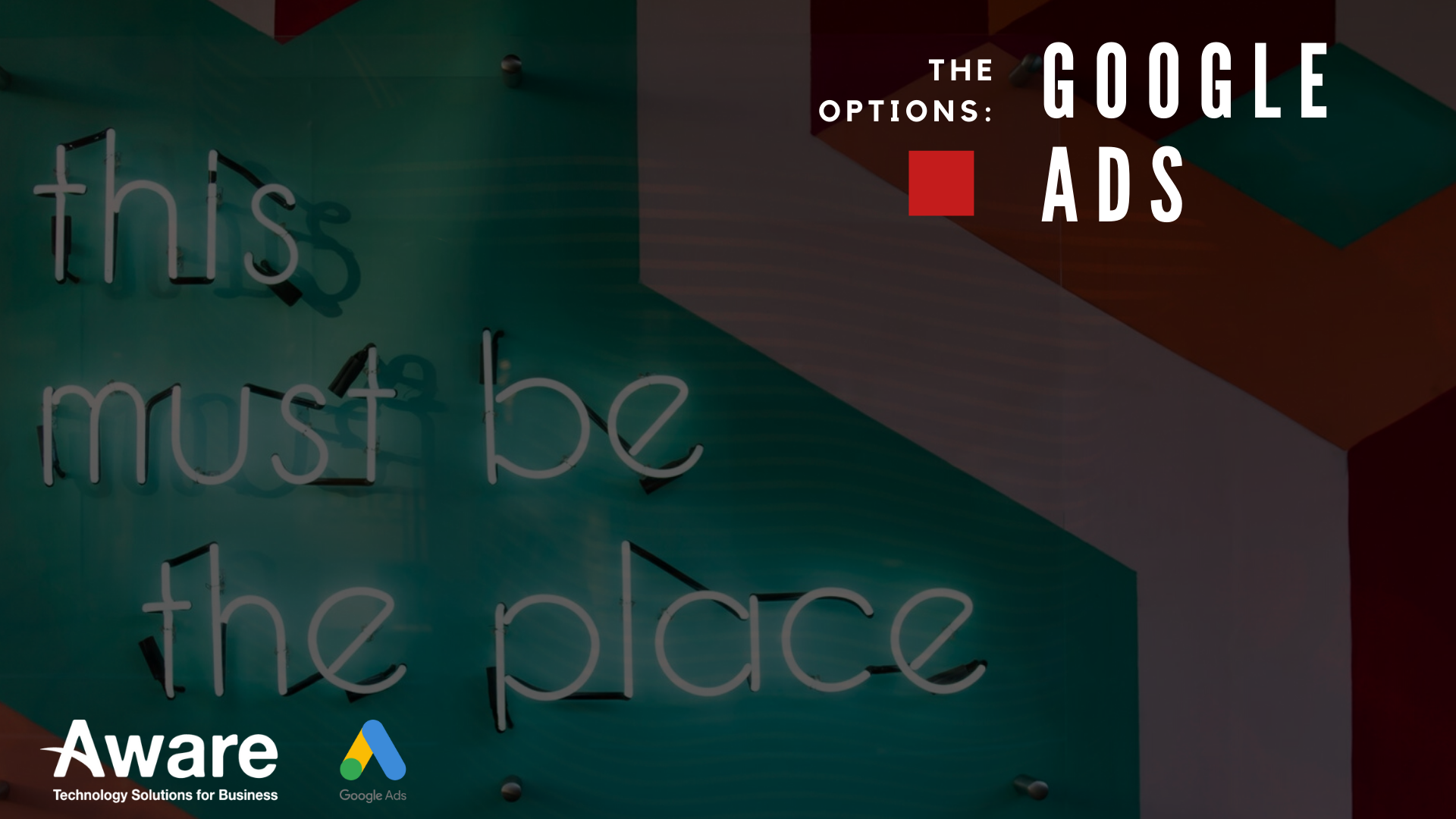 30 Jan

What are the Google Ad Types and Campaigns?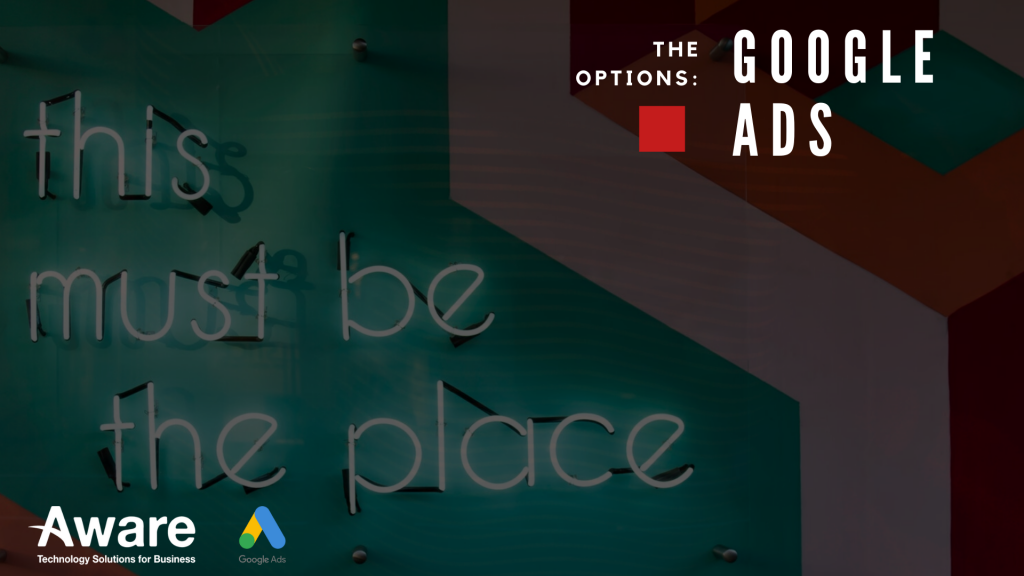 What type of Google Ads Can I Use?
The central premise of Google Ads is targeting customers where and when it matters: searching on Google, browsing the internet, watching on YouTube or discovering applications on Google Play. With Google Ads YOU decide where your ads are shown, tailoring to your audience and increasing your ROI.
To do this, Google allow you to select a multitude of advert types based on your businesses goals and the campaigns you choose to run.
All Google Advertisements start with a campaign based on your business objectives.
Your choice of campaign will determine the different types of ads you can utilize. Different campaign types can support your business goals in different ways.
Typically, there are 6 goals that you can choose from: Sales, Leads, Website traffic, Product Consideration, Brand Awareness and App Promotion.
Each of these can enable 4 campaign types: Search, Display, Shopping and Application.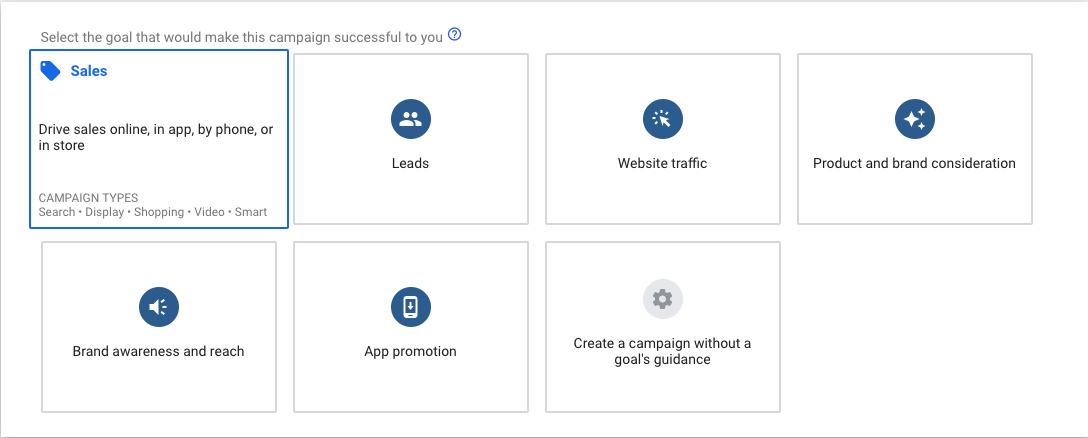 Search: Search Ads appear next to the Google results and, if you choose, other partner sites (that's sites who allow Google to advertise on them). Typically, they are presented at the top or bottom of the search results and look like any search listing or on partner sites in the side bar – although they can appear anywhere.
Display: Display ads can appear across a network of over 2 million websites and applications. Your ads get matched to content related to your business or to your customer's interests. Display Ads can be creative images that increase your exposure on some of the web's best known media platforms.
Shopping: Shopping ads is a special type of ad that populates in the search results – they include a price, an image and a link to a product page. There are some restrictions on Google Shopping, but they are great for converting on eCommerce. You must have a backend with the facility to purchase on your website in order to use this advertising type.
App: with an App campaign you can increase engagement, app installs, and even in-app actions. Your ads are presented across Google's largest properties including Search, Play, YouTube and thousands of other mobile sites.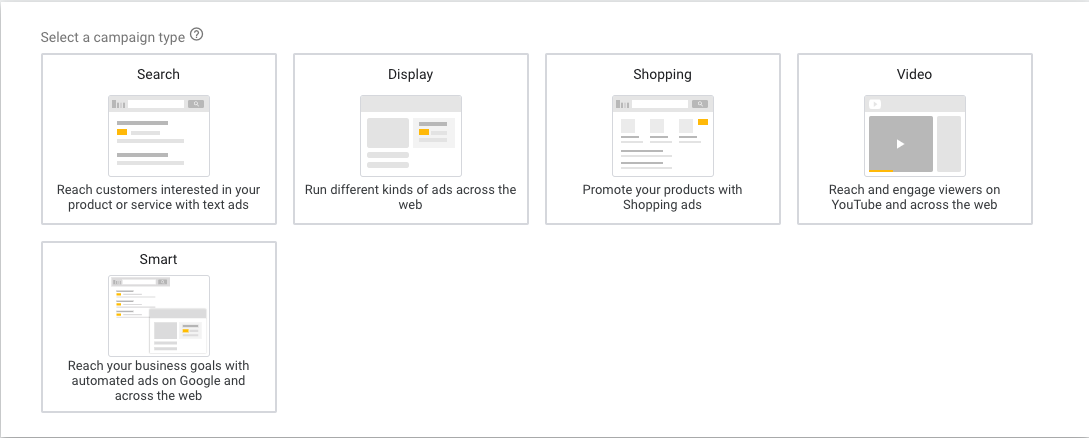 All of these campaign types can be optimized by targeting specific demographics.
Reach customers on any device including desktop, tablets and smartphones OR any one of the three. Your campaign can be presented only to customers in particular locations in specific languages – perfect if you want to drive offline metrics like store visits and instore sales.
You can even include ad extensions for phone numbers, location details and links to other relevant pages.