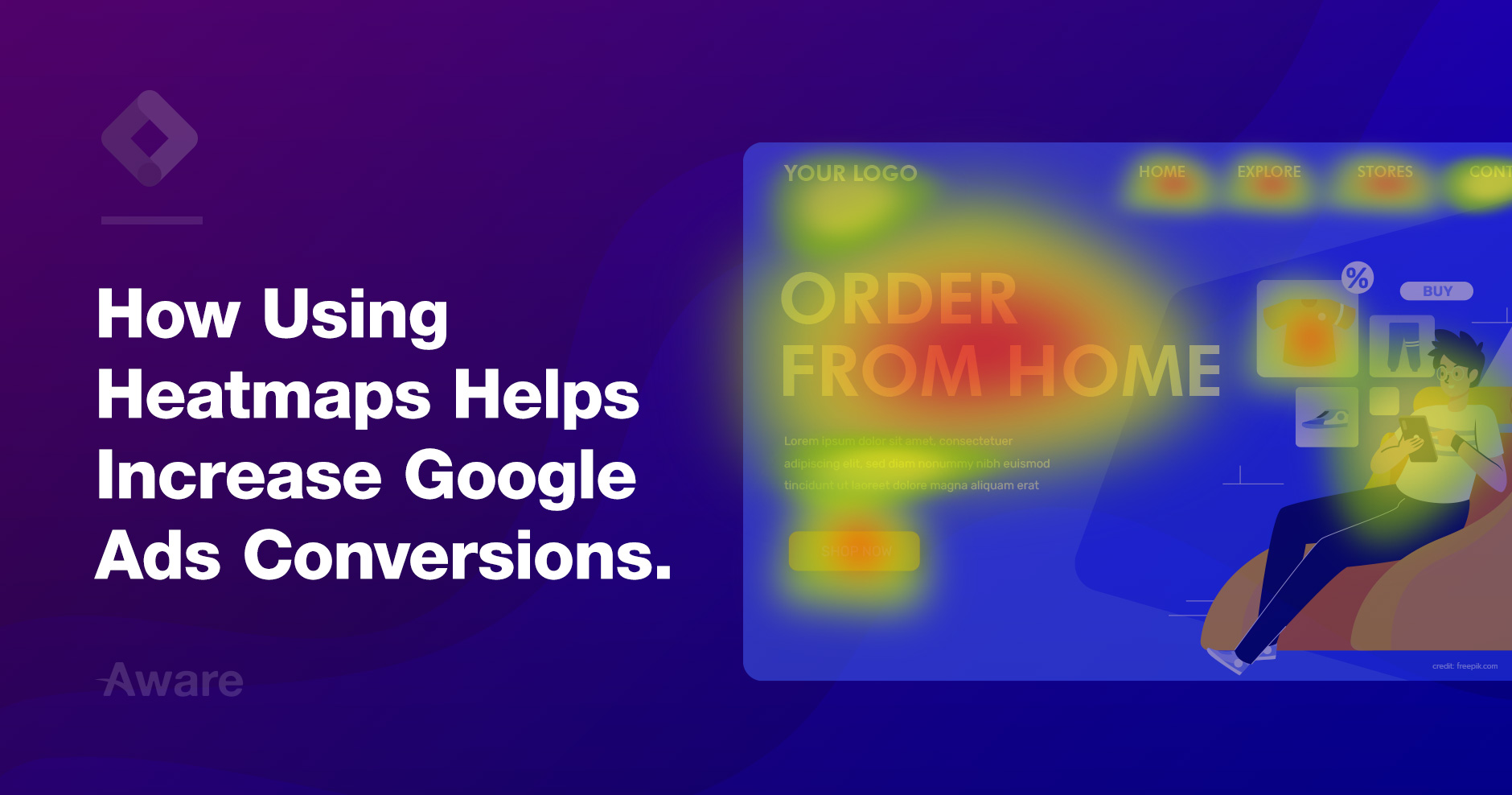 31 Jul

How Using Heatmaps Can Help You Discover Hidden Ways to Increase Your Conversions in Google Ads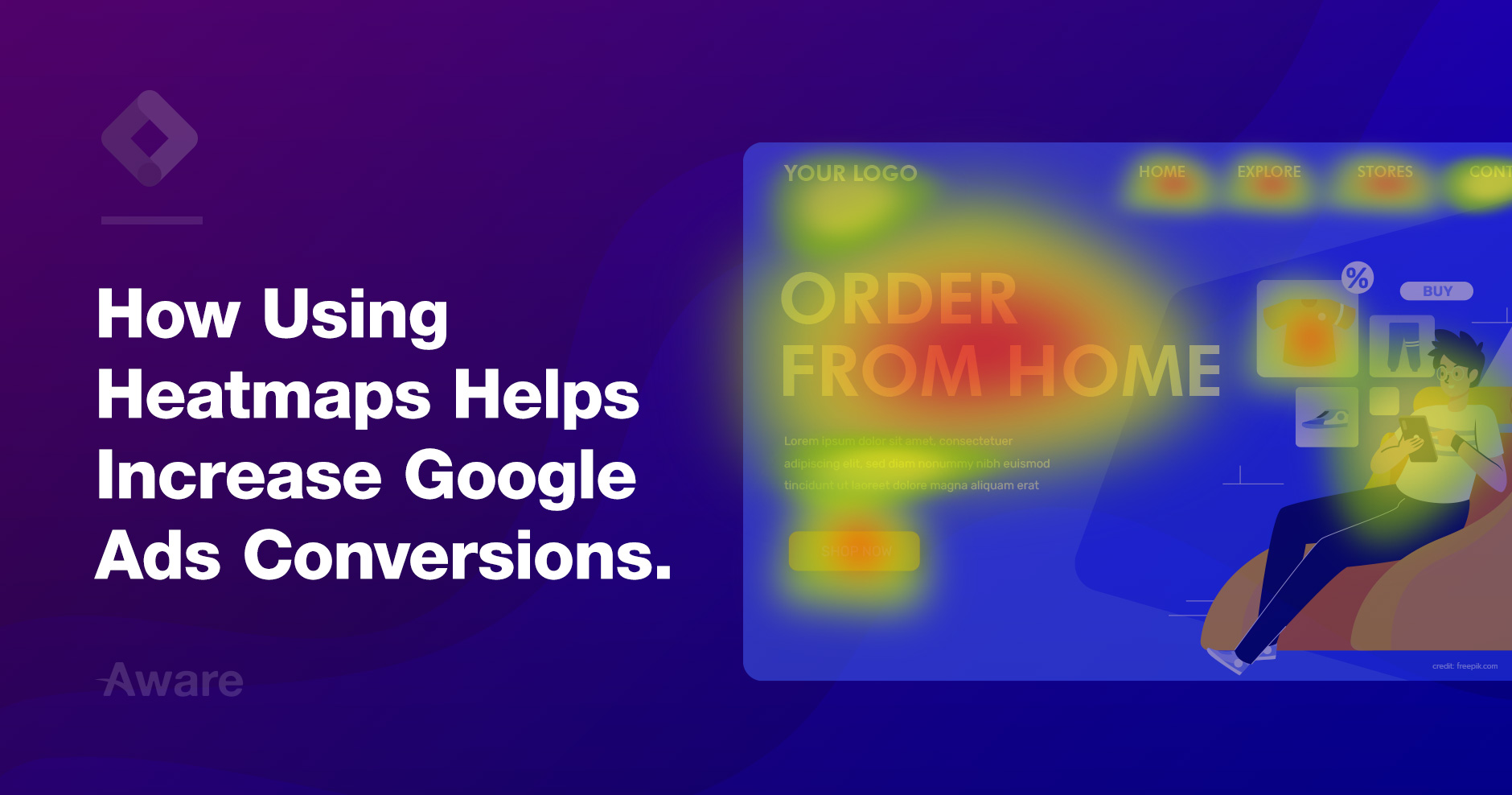 Has your company started using Google Ads as part of their digital marketing?
Did you set up your campaign, ads, and ad groups, only to find your conversion results were not what you expected?
Many companies, when creating the entire digital marketing package, miss out one thing.
Empathy.
Understanding their visitors and customers.
It seems that only getting conversions may be enough.  Numbers on a spreadsheet.  But what if there was a way to make sense of your customer's and their pain points?  To understand what they think when they land on your landing page.
For example, you've set up your Google Ads campaign.  Created a landing page.  Created your ads.  And everything looks like it is going well.
Except you aren't getting the predicted number of conversions.
What can you do to try to improve this?
Well, most companies will tend to do one or some of the following:
Try to update the ad copy to be more compelling
Use better ad creatives that are relevant
Add ad extensions to ads to get calls, add snippets, link to your other sites etc.
Increase bids to target any audiences that converted.
Decrease bids on devices that aren't converting.
Review placement lists for relevancy and edit as needed.
Review and change landing page text.
Review and change landing page form.
Review and change landing page CTA button.
These are all great ways to try to increase the number of conversions.  But sometimes even doing this won't help you get more conversions.
You need a way to be able to understand what your user sees and does when they visit your landing page.  And that's where heatmaps can help.
What Is Heatmap Software?
A heatmap is a visual representation of where your visitors spend the most time on your page.  It is color coded according to where they spend the most time.  This starts as hot (red) down to where they spend the least time (cold – darkest blue).
With only that information, you can see where your visitors are spending the most time.  Immediately you can see if users are hesitating.  You can see if they don't make it to your sign-up form or if they scroll down to read your features list.
But heatmaps can also do much more.
You can see where visitors click.  This is useful for finding out if they understand your form.  You can also see if they interact with any other elements on the page.  If visitors are clicking on your company logo on your landing page, they may expect to go to another page.  Or they may be trying to go to your homepage to learn more.
You can see where visitors move across your website.  This includes how far down your page visitors scroll.  For example, you may find that visitors aren't scrolling down far enough to your contact form.  Or they may not be reaching other ways to contact you.
But heatmap data can tell you so much more.  Many heatmap software records snippets of visitor activity.  This allows you to gain an insight into how they behave when on your page.
It can be eye-opening to see how someone interacts with your site.  They may find it hard to navigate.  They may hover on parts of your contact form they don't understand.  You can review these recordings with your project team for areas of improvement.
It may also be site bugs that prevent you from getting conversions.  Heatmaps are a great way of highlighting usability issues or areas to improve.  After all, because the site layout works for you, doesn't mean it works for others.
Is Heatmap Software Easy to Install?
The majority of heatmap software is easy to install. You copy and paste the HTML code on the page(s) you want to track and then verify it.
Once you verify all your sites the heatmap software starts capturing data. From there, you can start to view more about how visitors interact with your site.
In some cases, it can take up to 24 hours from adding the HTML code to capturing data. Data captured depends on the heatmap software you have chosen. It may be recordings and heatmap visit data, it may only be heatmap data. It depends on what you want from the software.
How Can Heatmap Software Help You with Google Ads?
We mentioned this at the start. You can use heatmaps and recorded visitor sessions with your Google Ads campaigns. If you find that you aren't getting the conversions you need, heatmaps can help.
Instead of tweaking your ads and seeing what sticks, you can use heatmap data and recordings. This helps you discover areas of improvement for usability. These improvements come from your visitors. They may highlight areas that you might otherwise have missed.
Review, Tag, And Filter Your Recordings to Spot Areas of Improvement
Changes based on heatmap data helps make your page easier to browse and understand. Visitor recordings are a great way to help you discover bugs on your page that you may have overlooked.
The data also helps you make your page responsive and work on desktop and mobile. The majority of heatmap software lets you filter your recording data and tag it. Adding tags makes your recordings easier to work with. For example, your web development and QA teams may both have access to your heatmap software.
Tagging your recordings lets both teams understand what your site visitors are doing. It allows them to better act and make changes.
Your QA team could be spending time reviewing and tagging desktop recordings. This is useful if you had noticed a sudden drop in desktop conversions.
Your development team could be tagging, and filtering recordings based on mobile. This allows them to see how people use the site on mobile, and spot bugs, and make changes.
You can also segment heatmap click data based on element data. This lets you see which elements on your page get clicked the most by visitors.
For example, you may discover that 10% click your Submit button, but 50% click your site logo. Based on that you may want to consider moving your form and logo around on the page.
You can also segment heatmap movement data. Based on the number of interaction points and how often people moved over it with the mouse cursor.
For example, you may discover that only 5% of visitors move over your submit button. But 50% move over the email form field. Based on that you may need to then think about redesigning your form layout.
You can segment heatmap scroll data based on the number of pixels scrolled. It also includes the percentage of page scrolled.
For example, you may discover that 99% of your page visitors scrolled 10% of the page.
That may not sound too bad. But if your contact form is at the bottom of your page then people aren't reaching it. This gives you a wide view of how each element on your website performs. From there, you can make changes.
Get Instant Feedback from Your Visitors and Make Changes That Matter
But the best way to make improvements is to ask your visitors. That's because heatmap software lets you add an interactive feedback element. This element appears on your page for a visitor to click.
They can then rate their experience, based on smiley faces. They can then add any extra feedback on the page design, and you will receive these details in an email.
For example, a user may select the neutral smiley face. They may add that the form is too hard to understand. They can also include a screenshot of what they are having trouble with.
Create a 360 View of Your Visitor Data to Understand How Your Site Works
And here's where the real power comes into play.
You can take the user ID who submitted the instant feedback and look up any recordings from the same user.
Watching the recording gives the entire picture and puts the feedback in context. You can share this data with your development team.
It is a great way for your teams to understand visitors and what they do on your website.
Making changes based on real feedback helps improve your site in a way that you know your visitors want. The easier it is to navigate and understand the higher the number of conversions.
If you perform A/B testing on your landing page, and who doesn't? heatmap software is a great way to gauge the results.
You can also use heatmap software to track your NPS. This is your Net Promotion Score. You can calculate your NPS by adding a poll to your website.
This allows you to ask your visitors a range of questions. These can be on the site design and functionality, to what to improve or doesn't work.
Your NPS is calculated by subtracting the percentage of customers who answer with a 6 or lower. These are known as Detractors. From the percentage of customers who answer with a 9 or 10, known as Promoters.
Start Using Heatmap Software Today
It isn't only about tweaking your Google Ads campaign to get more conversions.  Sometimes you have to dig deeper and step into the shoes of your visitors.  This is where heatmap software can help you.
To summarize, the benefits of heatmap software for improving Google Ads are:
It lets you see how users act on your page in video form.
It lets you see how people click, move, or scroll on your page.
It lets you get instant feedback on-site improvements from visitors
You can use it as part of your A/B landing page testing
If you want another way to improve your conversions, think of using heatmap software.  There are many different products out there that can meet your needs and your budget.
Using heatmap software give you an added dimension for your Google Ads data.  Many companies forget to add the human visitor element to their campaign.  But now that you are using heatmap software you can use it to improve your website and conversions.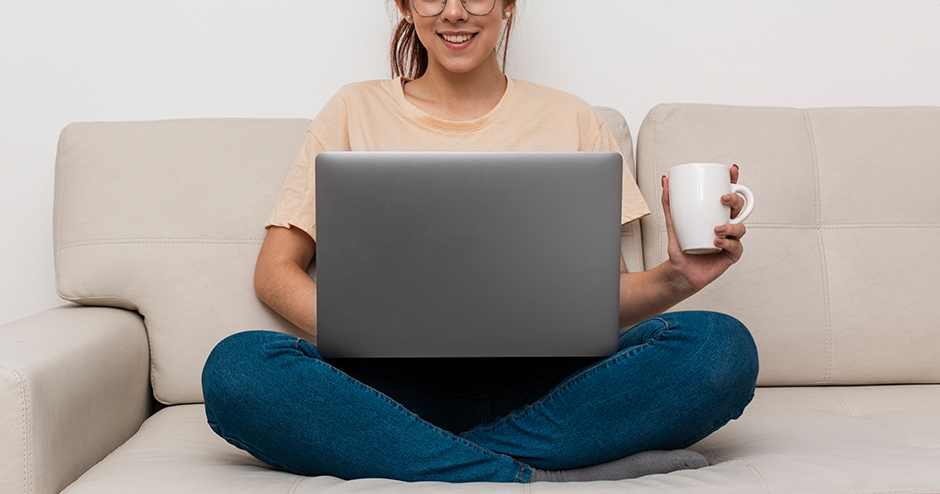 Get Your Business Online With Google Ads