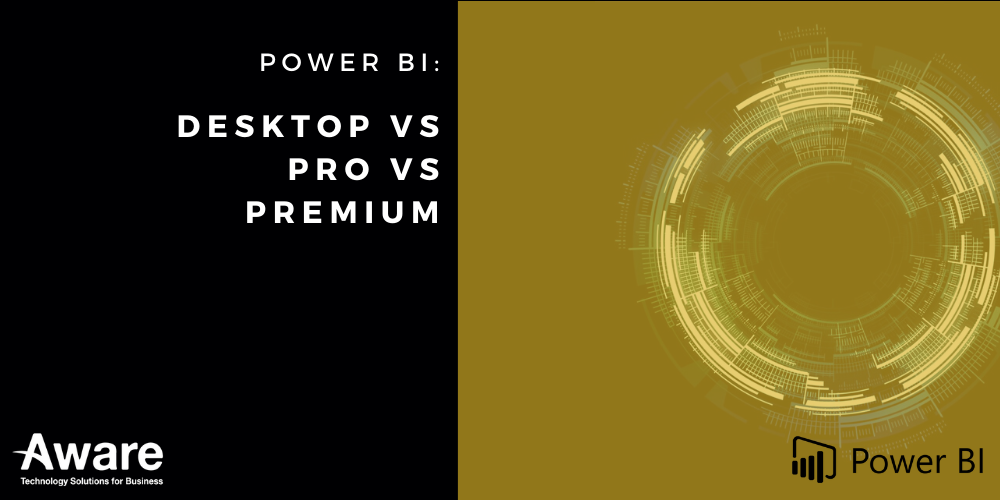 17 Mar

Power BI: Desktop vs Pro vs Premium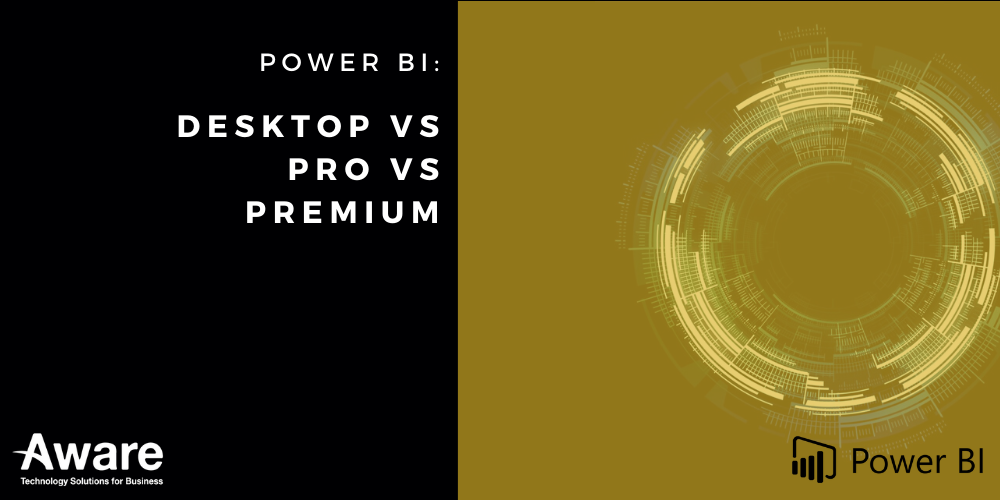 Power BI Desktop (Free) Explained
When it comes to self-service business analytics, Power BI is among the most popular options for businesses and individuals. Power BI has proven that it can enable users of all skill levels to get the most from their data.
There are three types of Power BI currently available – Desktop (Free), Pro and Premium.
If you are a small business or a one-man band you are probably swithering between the Power BI Desktop and Pro versions.
Power BI Desktop is tailored for small business and individuals who want to get more insights from with data. Large scale collaboration and integration is not always necessary and if that sounds like you – Desktop is a very comprehensive solution.
Power BI Desktop is the free version of Power BI it's included with all Office 365 plans plus you can sign up anytime you want here. Even though this is a free version it's surprisingly functional – it allows you to connect to all the data sets that Pro allows, with no restriction on how much data you pull in, it also lets you clean, prepare and build your visualizations without restrictions.

Companies without a business intellifence or data science budget.

Businesses with less data to analyze, possiby only a handful of data sets.

Small businesses and solo entrepreneurs.
Power BI Pro is the full, licensed based version, which means it comes with complete capability for building dashboards, reporting and importantly sharing reports (which is not available on desktop). Power BI is for businesses that require many users to have the capability to create and share reports.
The Pro license has all the features of the desktop version and comes as part of the Office 365 Enterprise E5 license.

Medium and large-scale business.

Corporations with big data and data scientists.

Multi-location businesses.
Power BI Desktop vs Power BI Pro:
Although functionality is very similar across the two packages, Power BI Pro allows users to share reports and dashboards with other users, as well as collaborate in private, across devices and applications. This functionality is not possible for Power BI Desktop users, which only allows you to share dashboards publically on the web, which is not suitable for confidential information nor can you collaborate on your reports.

Both Power BI Desktop and Power BI Pro have the same data capacity limit of 10GB.

Both Power BI Desktop allow you to access via Mobile devices.

Both Power BI Desktop allow you to integrate with apps and content packs including Dynamics and Analytics.

Both Power BI and Desktop allow you to import from Excel, CSV and other applications.

Power BI Desktop does not allow you to publish your reports and dashboards to web privately.

Both Power BI Desktop have 8 data refreshes a day with a minimum of 30 minutes between each.

Power BI Desktop does not integrate with Office 365 applications so reports cannot be exported to CSV or PPTX.

Power BI Desktop does not allow you to view reports and dashboards from Pro license users.

Power BI Desktop does not allow use Office 365 Groups in BI.

Power BI Desktop does not allow you to share reports with other BI users.

Power BI Desktop does not allow you to view reports and dashboards from Pro license users.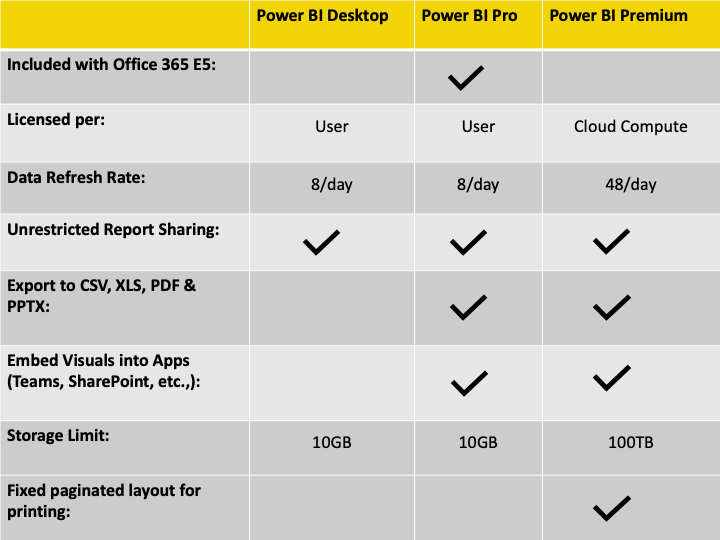 The functional difference between Power BI Pro and Premium are pretty small – they have many of the same capabilities; it really comes down to what is more economical for the scale of your business. Typically, Premium will only be cost effective for organizations with large deployments in terms of storage usage or hundreds of users.
To figure out the cost estimates, you can use the Power BI cost estimate: https://powerbi.microsoft.com/en-us/calculator/
Although the functional elements are very similar, there are some differences – Power BI Premium license is not a per-user pricepoint, like the Free and Pro solutions. Instead the Premium license is a dedicated capacity for the entire organization, large datasets of up to 50GB in size can be processed and total of 100TB of data storage with a maximum number of 48 refreshes a day. Power BI Premium is an on-premise solution that can be moved to the cloud once the organization is ready.
The processing environment is dedicated as opposed to the shared environment with Pro and Free.
All Reports and Dashboards can be distributed in an app, and all license holders (even those with free license) are able to view them however to create and make reports you will need a pro license.

Large scale businesses with huge data sets.

Corporations with big data and data scientists.

They both possess 50GB Mailboxes, Custom Email addresses, 1TB of OneDrive, 24/7 Support, among other features.