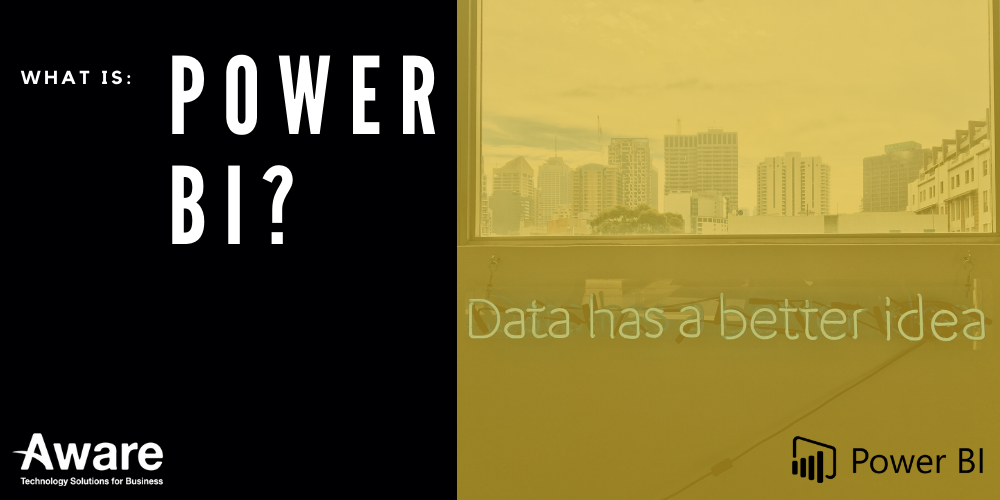 13 Mar

What is Power BI?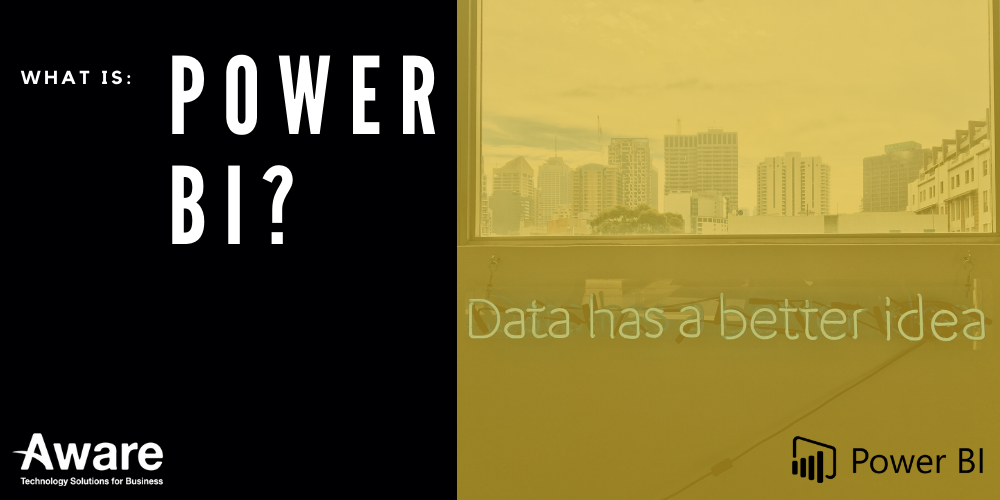 Microsoft Power BI is a cloud-backed business intelligence solution that delivers the kinds of insights your business needs to make fast and informed decisions. This slick software transforms your data into presentation friendly, image rich visuals that can be shared with and collaborated on by employees. Customized dashboard capabilities mean users get access to the data that means most to you. Empower your employees with Power BI.
Power BI has democratized data analysis by allowing employees from all departments and tiers of your organization the capability to make more informed decisions. Importantly, Power BI is for anybody and everybody that wants to glean meaningful insight from their businesses data, not just data analysts and data scientists.
It integrates seamlessly and tidies up the data from 100s of your favorite business applications to make sure you are getting the most powerful and up-to-date information, that can be easily understood from all areas of your business. Power BI ingests all the data together and turns it into visually compelling, easy-to-process presentations, reports and visual story telling aids.
All of this is done with accurate, real-time data so you get full information to make the decisions that are important to you.
There are three Power BI options:
1. Microsoft Power BI Free / Desktop
2. Microsoft Power BI Pro
3. Microsoft Power BI Premium
What is Power BI desktop?
This is commonly referred to as Power BI Free which is limited-use desktop application that you can install on your own computer. It works just like the paid versions of Power BI (Pro and Premium) but doesn't have the same functionality. With Power BI Desktop you can't share with or collaborate with your colleagues internally, nor can you publish reports privately. Desktop users get 10GB of total storage in the Power BI Cloud, and can upload data 1GB at a time.
Power BI is a fully cloud-backed, per license solution that enables individual users to create, read and interact with reports and dashboards that others have been published to the Power BI network. It also comes built in to Office 365 Enterprise E5.
What is Power BI Premium?
Power BI is priced by capacity rather than per license, it can incorporate your entire organization depending on the space required. Power BI Premium gives access and to every user, rather than just license holders. Power BI Premium gives greater capacity limits, larger storage sizes and higher refresh rates allowing enterprises to work at scale more accurately with their data.