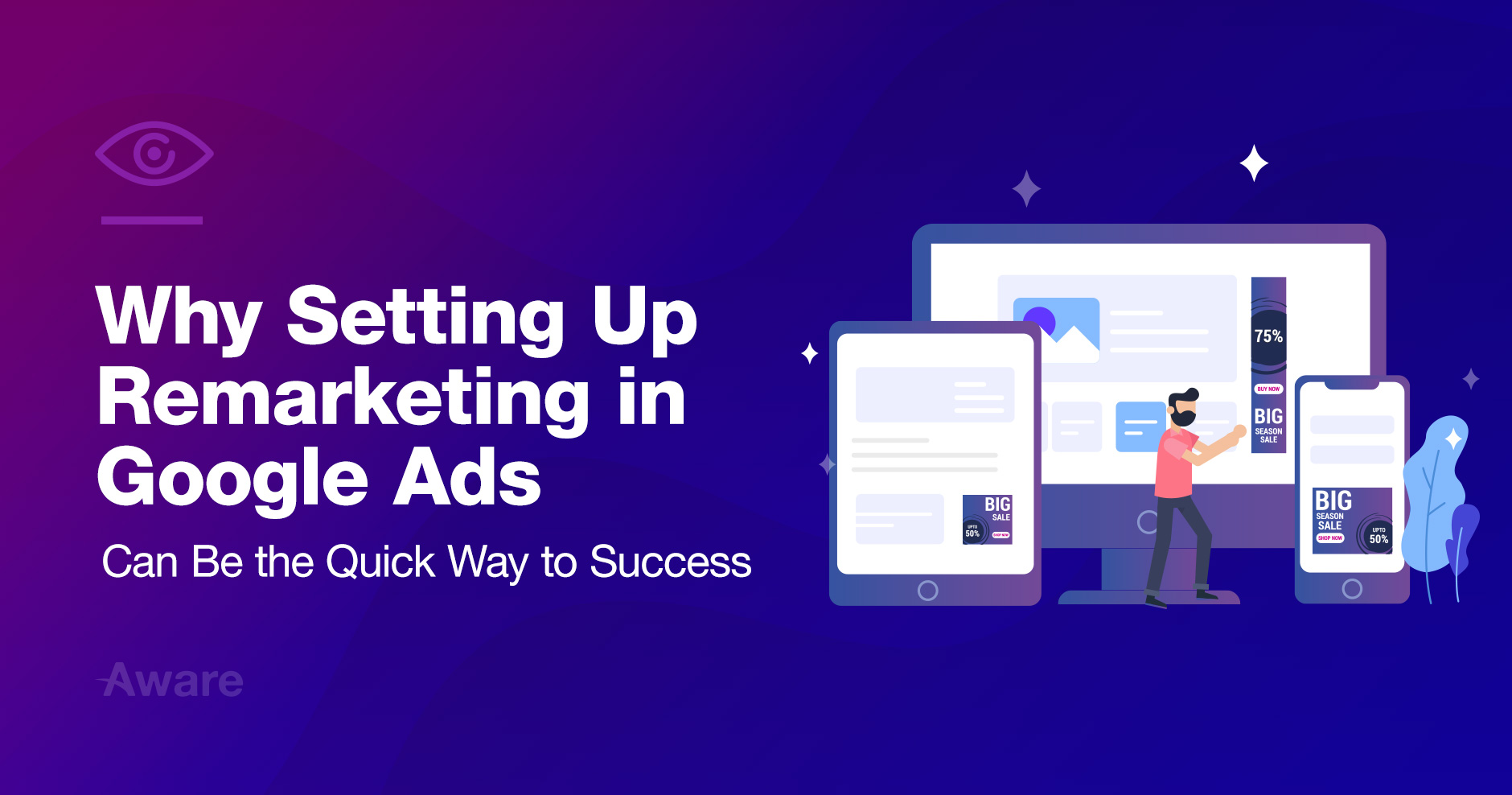 29 Jun

Why Setting Up Remarketing in Google Ads Can Be the Quick Way to Success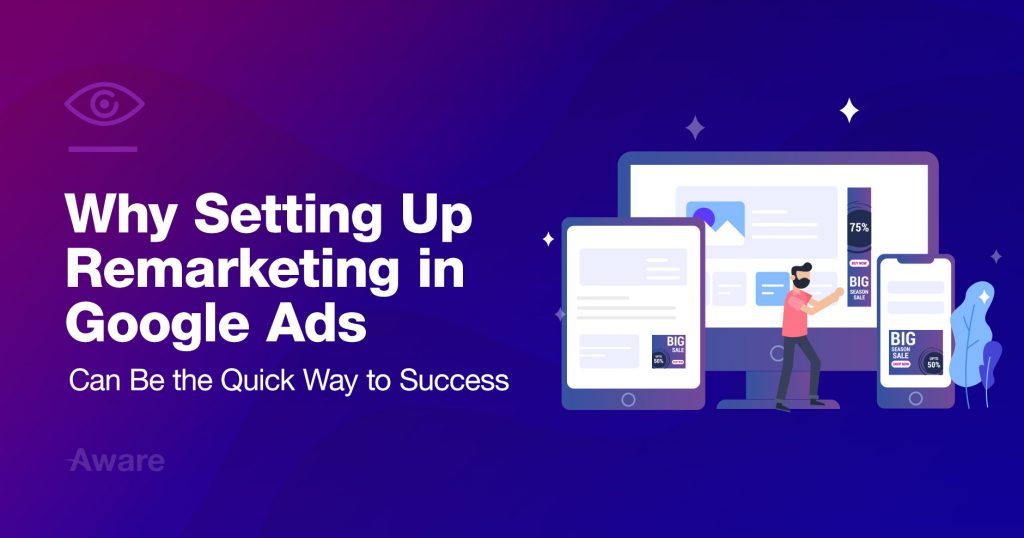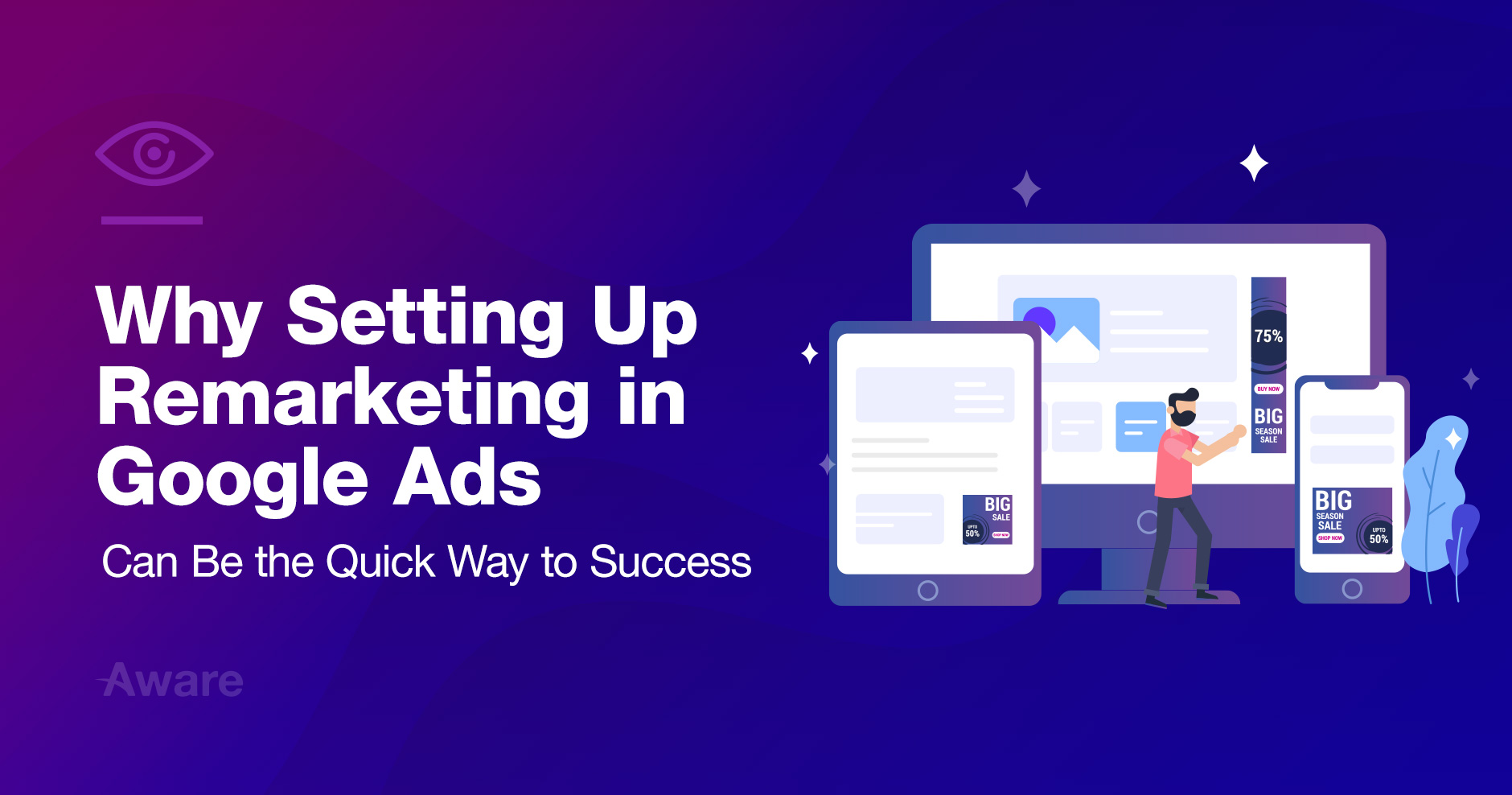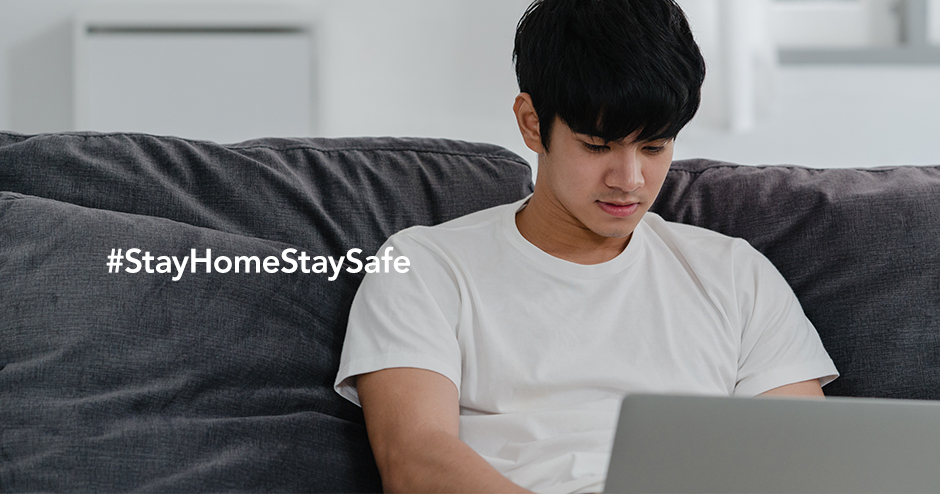 For many companies, using Google Ads can be a confusing experience.
It's like being in control of a plane.
So many buttons to press, with only a slight idea of what it all does.
And so many chances to break something and go down in flames (or at least waste money!).
We discussed what we learnt when we ran a standard Google Ads display campaign versus a smart one.
In this article we will go through what we learnt setting up a remarketing display campaign.
For this article, the campaign that we are running for retargeting, is set to run for a total of eleven days.
Remarketing is targeting people who visited your website in the past but did not convert.
For many companies, they may be missing out by not targeting previous visitors.
That means that they are pretty much missing out on money by ignoring this untapped user sector.
In the eyes of some companies, it's all about conversions.
But finding ways of turning those who didn't convert into conversions can be more beneficial.
That's why retargeting is so powerful.
You can also use audience insight data to discover and build a profile of users who convert.
This in turn allows you to laser target your ad groups to focus only on high converting audiences.
The benefits of this are obvious.
More targeted copy for your ads
Because you are targeting people who have already visited your site, your ad copy needs to change.
It has to be more targeted to increase the conversion chances.
A remarketing campaign has a lower cost per click (CPC) than a standard display campaign.
This is because the people you are targeting are already familiar with your brand.
That means that they are more likely to click.
The higher your click through rate (CTR) the better chance of a conversion.
This is obvious.  People are already familiar with your product or services.
They are closer to buying which means the higher the chance of a conversion, compared to new visitors.
Discover your best converting sites
Thanks to remarketing, you can review the data to find out what sites convert best.
This means looking at the stats for click-through rate (CTR) and conversion rate.
With remarketing, you can set up remarketing only on sites that generate conversions.
How Does Retargeting Work?
A remarketing tag works by adding a code to your website. This code tells Google Ads to save visitors to your audience list.
When people visit your website and pages, they get added to your audience list based on their cookie ID.
Now that we know the benefits of why a remarketing campaign can be good and how it works, let's go through setting it up.
To do this, you will need Google Tag Manager, Google Ads, and even your web development team.
When you set up a remarketing campaign, you need to install three HTML tags on to your website.
The Google Tag Manager code
You need to create a Google Tag Manager account.
Then set up a new container for your website and put in your website URL.
Click the GTM container ID (it will look something like GTM-XXXXXXX).
This will give you the HTML code you need to add on your website.
This code needs to go in the head and body tags of your website.
Create your GTM remarketing tag. 
There are two steps to this.
Inside Google Ads
Go to Tools & Settings > Shared Manager > Audiences.
Click Audience Sources.
Click Google Ads and follow the steps to get your code.
Copy and paste it to Notepad – you'll need it later
Inside Google Tag Manager
Log in to Google Tag Manager.
Click the container for your website.
Inside your Google Tag manager, click Tags > New.
Click the pencil next to Tag Configuration and choose Google Ads Remarketing.
Follow the steps to create the tag – you will need the code earlier that you pasted into Notepad from Google Ads.
Under Triggering, click the pencil icon.
Click the + icon.
Name the trigger and under Trigger Configuration, click the pencil.
Click Page View.
Save all changes.
Publish your new tag to Google Tag Manager.
Go to your page and verify that the tag is firing (download the browser extension to check).
The Global Site (gs) tag and event snippet code
Inside Google Ads, when you create a new GTM tag it will be selectable whenever you create a new audience list.
This is how you get the GS tag and event snippet code.
Create Your Retargeting Audience
To get the GS tag and event snippet code you must now create your retargeting audience.
Let's go through how you can do that.
Log in to Google Ads.
Click Tools & Settings > Shared Library > Audiences.
Click the + and then Website Visitors (because you want to retarget website visitors).
Type in a name for the audience.
Set List Members to 'Visitors of a page with specific tags'.
Click your remarketing tag that you created.
Mouseover the name of your retargeting tag and click the i.
Copy and paste the GS tag code and event snippet code to Notepad.
Select the duration for how long people will stay in this list.
Give a description for your audience.
Click Create Audience
Now you have to add the GS tag and event snippet code to all pages of your website.  Make sure you do this in the correct page sections.
When you follow the above steps, you will notice the audience list size will change.
It takes up to 24 hours for Google Ads to update audience list sizes with your most recent data.
To check on it, log in to Google Ads and go to Tools & Settings > Shared Audience > Audience Manager.
Click Audience Lists and find your remarketing audience list.
Make sure the membership status is Open.  
You can see the size of your audience split up.
Split between Google Search, YouTube, Display ads and Gmail campaigns.
Google Ads needs an audience size of at least 1000 to give you audience insights.
You can then view the data by clicking the Audience Insights option on the left side.
Audience Insights lets you see audience demographics, locations and devices of your audience.
You also see the in-market or affinity audiences most associated with them.
The beauty of these insights is that you can add these in-market or affinity audiences to your ad groups.  Targeting them means that your ads are in front of those who need to see it.
This increases the chances of you getting clicks and conversions.
So far you should have created three tags:
Your GTM tag
Your GS tag
Your event snippet tag
These tags must be inside a Google Tag Manager container, whose URL is your main page URL.
Their triggers must be All Page Views for the GTM Conversion Linker, as well as the Retargeting tag.
When done, you can use the Google Tag Assistant browser extension to test.
You should see that your GTM container ID tag is green.
Your GS tag should be green.
Your remarketing tag should be green.
If you have any tag issues (e.g. they are showing as red), check that you added the right code, without typos.
Make sure you also put the code in the right part of your website and as high as possible.
Sometimes you may not be able to place the code as high as possible, for whatever reason.
That means that your remarketing tag or Google Tag Manager Container ID tag may be blue instead.
This should not affect the performance of the tags or the data captured.
But it is something you will have to check yourself and keep an eye on.
When creating a retargeting campaign, you have to be patient.
It takes time for your audience list to populate to a decent size to get results.
Depending on the size of your audience, it can take time before you get traction on clicks or conversions.
What you can do in this case, if you want to speed it up, is add an extra audience.  This can be one audience or many.
That means you could target your retargeting audience, as well as similar audiences.  You could also add another audience targeting only YouTube users or app users.
Or even import your own customer list as an audience.
That means, for this article, we will be targeting two audiences.  First is our retargeting audience.  The second is what Google calls similar audiences.
Google Ads creates the similar audience for you.  It does this once you have created a retargeting audience.
Similar audiences are people with similar interests to those in your retargeting audience.
It's based on:
The number of visitors in your original remarketing list
How recently these people joined your remarketing list
The similarity of their search behavior
Any adjustments made to the original remarketing list.  This can include changing visited page rules or membership duration.
We already mentioned Audience Insights inside Google Ads.
This is the data collected from your retargeting audience that you can act upon.
We ran our retargeting campaign for eleven days in total.
By reviewing the data, we were able to build up a profile of what our customers look like.
Many companies may not be aware of who their target customer actually is who converts.
Here's what we discovered through Audience Insights:
There was an even distribution of male and female visitors.
The highest number of visitors are between 35-44.
The highest number of visitors are not a parent.
Visitors had an affinity (interest in) for:
Blues 
Jazz 
Classical Music
Coffee Shops
Beaches
Electronic Dance Music
Action video games
Adventure & Strategy video games
Roleplaying video games
Nightlife 
Visitors were in the market (intent to buy) for:
Antivirus and Security Software
Tools
Collaboration & Conferencing Services
Electrician Services
Drawing & Animation Software
Computer Monitors
ERP Solutions
Health Insurance
Toyota vehicles
Boots
This paints a very interesting picture of the people who visited our website.
It also gave us some ideas of how we could set up targeting for future campaigns.
Now that we know people's interests and what they are intending to do we can use that to fine tune ad placements.
This should mean that our ads get in front of people who are more likely to click and convert.
It means a lot of manual work to do.
Fine Tuning Ad Placements
Based on the audience insight data we posted above, we can then start to review where ads are appearing.
We can remove websites or YouTube or app placements that are not for visitors who convert.
To do this, you have to download your placement report from Google Ads.  Then review each website, or app or YouTube channel for relevancy.
In a new spreadsheet, paste in the placements you don't want ads to show on.
These you will add to your Google Ads campaign to exclude.
Inside Google Ads, go to Campaigns > Placements > Exclusions.
Click the pencil, then click Add Placement Exclusion.
Select your campaign to exclude from.
Click Enter Multiple Placements.
Paste in your placement URLs.
Click Save.
You will need to do this often.  This is to make sure that your ads are appearing where people who will convert see them.
This also helps you avoid wasting money on your campaigns and ad groups.
We have discussed ad placements in detail already.
This was in our article on smart campaigns versus display campaigns.
When the retargeting campaign started, we noticed a few things.
A lot of impressions
A lot of clicks
Fewer conversions
We were targeting people who already visited our web site and its pages after all.  We were also targeting similar audiences.
The reason behind a small amount of conversions could be down to the ads.
It may be that the ads needed to be more focused to people who are already familiar with our products.  This particularly applied to the creatives (images) and their text that we used.
It also could apply to the headlines and descriptions that we used as well.
After all, for retargeting, these are people who visit your site, but did not convert.
So how can you encourage them to convert?
Use more enticing language in the ad headline and descriptions.  This could focus on urgency and discounts.  Or focus on promotions.  Adding a clear CTA to the ads can also help.
We could have done all this to our ad headlines, descriptions and creatives.
Instead we used the creatives and settings from a past campaign.  To that we added our retargeting audience.
And then we ran the campaign.
From this remarketing experiment we discovered some interesting things.  Such as having to make sure that you have all your tags setup.
As well as making sure you have your audience created.
If you do not do these then it can impact the entire campaign.
It can even stop it working.
We also learnt that you should make sure your ads and creatives are more compelling.
That's because you want to encourage visitors to your site who already know what you do.  These are visitors who, for some reason, chose not to convert.
You need to make your ads more enticing for them to click on.
This means reviewing the pictures, text and CTA.
You need to make sure your landing pages are relevant.  That they promote urgency or have an incentive for existing visitors to convert.
In a nutshell, a successful retargeting campaign depends on:
Setting up your retargeting audience the right way.
Creating relevant creatives targeted at existing visitors.
Try our two recommendations.
Retargeting is a powerful feature of Google Ads and, done the right way, can help you get more conversions.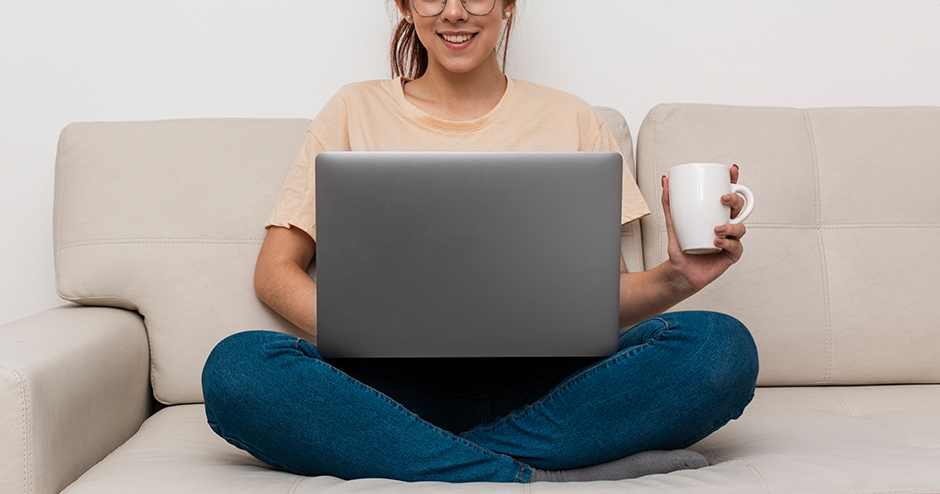 Get Your Business Online With Google Ads