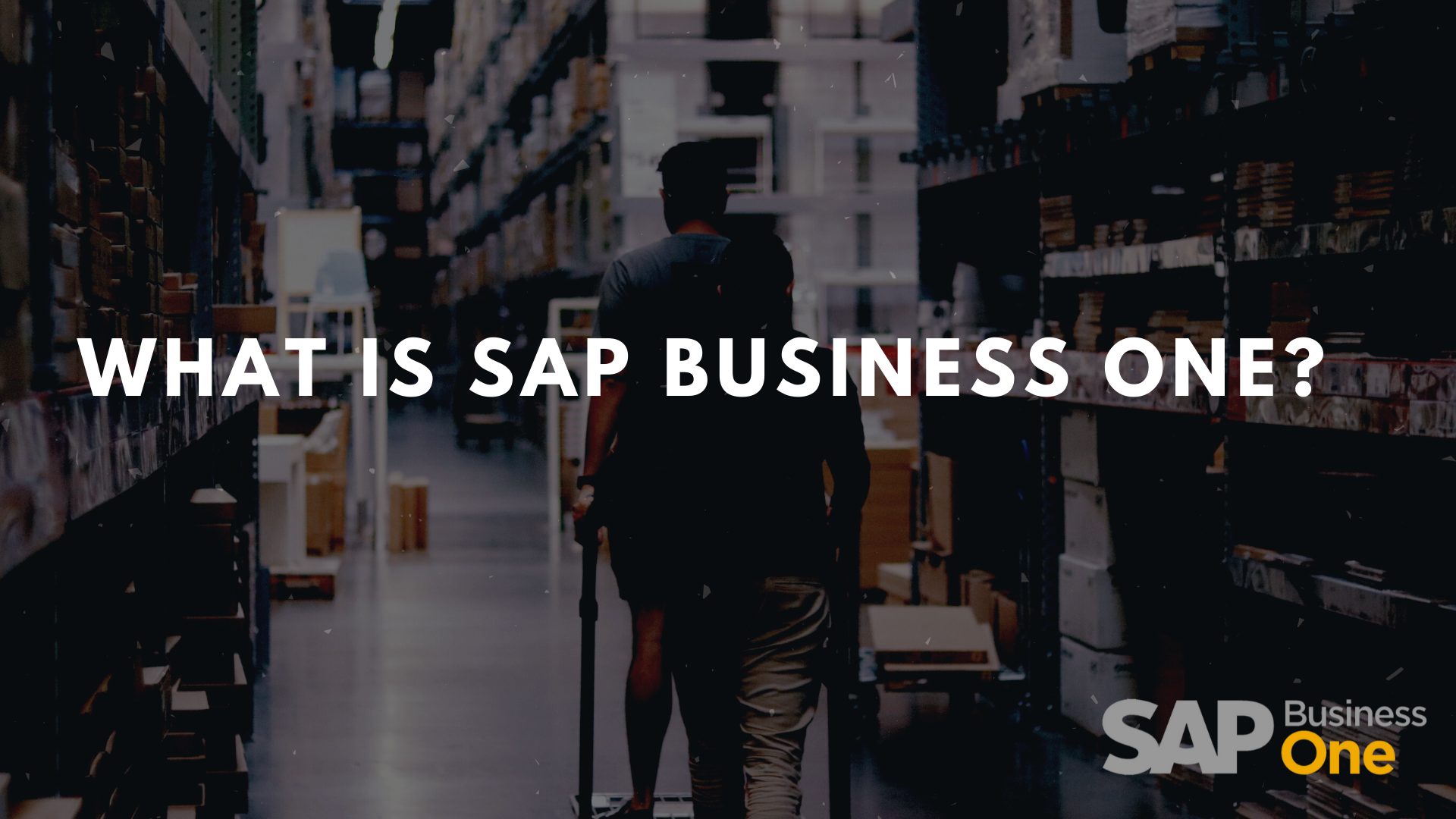 11 Oct

What is SAP Business One?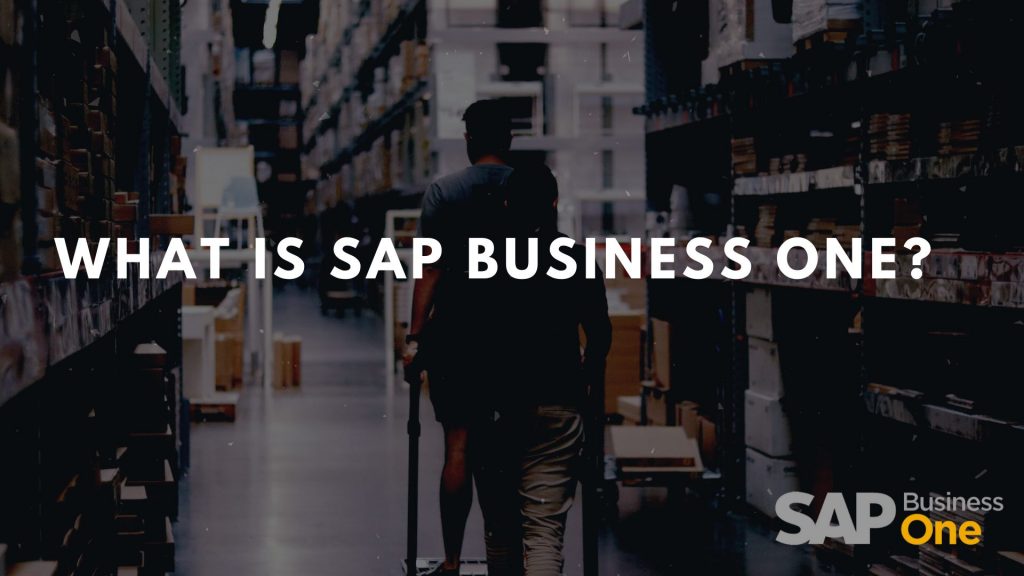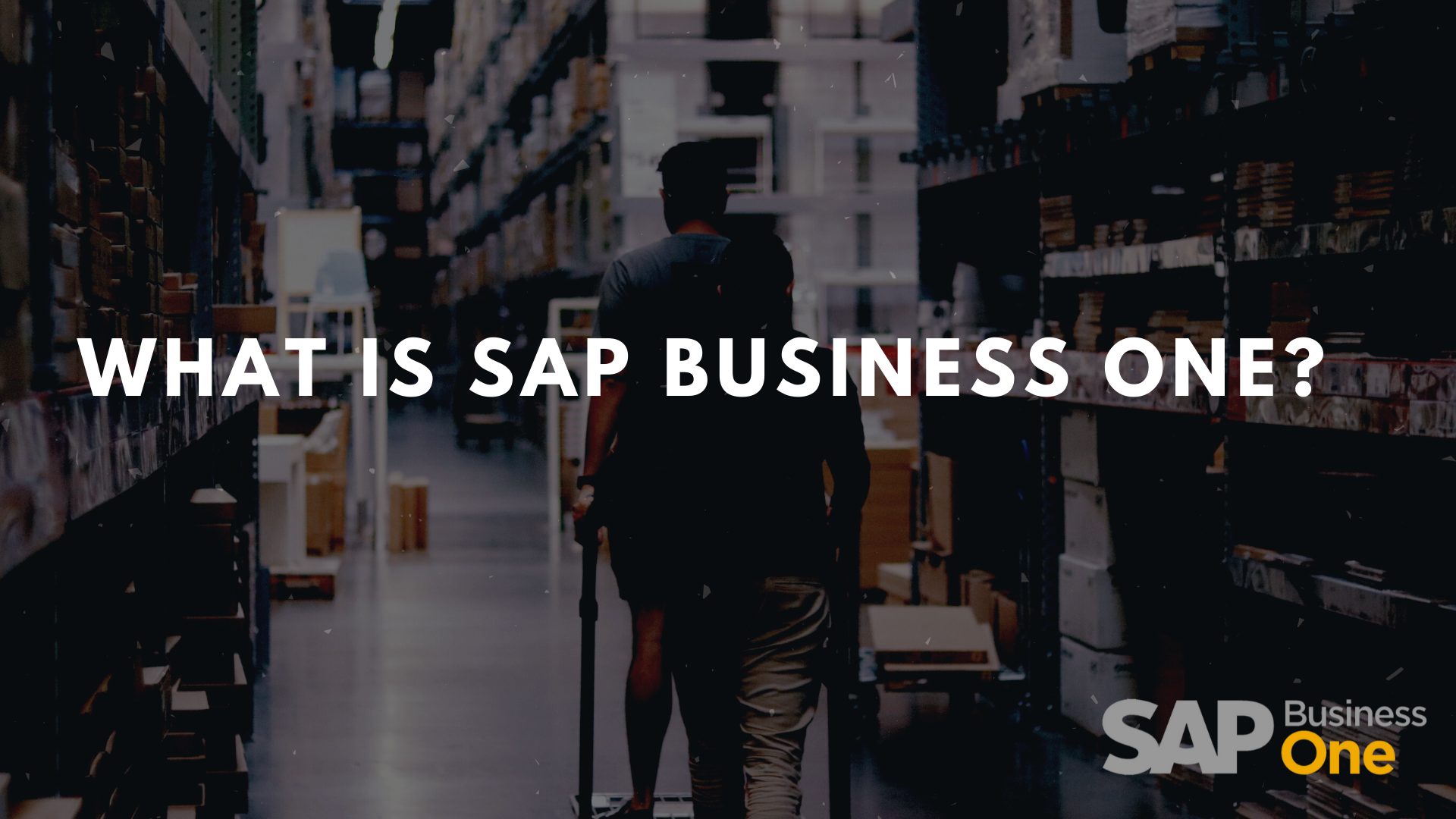 What is SAP Business One?
Much like other ERP systems, SAP Business One is designed to give you an overview of all critical functions of your entire business operations. Helping you to control costs, maximize sales, scale efficiently and understand your business better.
However, SAP Business One is in many ways the antithesis to other SAP products and competing ERP platforms. It was developed to cater to small and medium-sized businesses that want an affordable, user-friendly, and easy-to-implement ERP solution.
Also known as SAP B1, SAP Business One was developed with smaller companies in mind. After all, not every business requires a large, complex, and robust ERP platform.
With that said SAP B1 comes with diverse functionality, with modules for finance, customer relationship management, warehousing, production management, purchasing and procurement, and reporting and analytics. 
When scaling your business you can easily fall victim to data overload.
As you scale your business the size and complexity of all your frustrations can grow exponentially. The legacy system you used to rely on to manage your finances and operations will over time became a barrier to growth and efficiency in your operation. 
In a highly competitive business environment business owners need to understand all parts of their business in a meaningful, easy-to-digest method. SAP Business One brings all your essential business data into one platform in an easy-to-understand dashboard.
Due to its affordability, SAP Business One has enabled companies to manage their entire business from one dashboard.
What is the SAP B1 Technology? Is it Cloud-Based?
SAP B1  was originally built on Microsoft SQL Server, and it still runs there as well as on the SAP HANA in-memory platform. It can be deployed on-premises or in the cloud and can be accessed conveniently by mobile devices through an application.
SAP B1 works in sync with all major business applications and seamlessly integrates with platforms including Magento, Shopify, Amazon, and Salesforce.
It is also mobile-ready for a team on the go, with much of the capability and reporting available through the mobile application.
How will SAP B1 Help My Business?
Financial perspective:
From a financial perspective implementing SAP Business One helps you make better business decisions. Utilizing this tool effectively can improve your margins, reduce errors, and drive more profit.
You will improve operational efficiency by automating fundamental accounting tasks; managing cash flow, easily track your fixed assets, and control budgets – as well as monitor project costs which if not managed correctly can easily spiral out of control.
You can create standard or customized reporting with a timeframe to suit you, or work from real-time data and importantly you can understand and oversee the entire sales process and customer lifecycle.
Sales and Services:
As you grow, generating more leads from an ever-growing list of sources it's easy to become overwhelmed and leads are often lost in the cracks. SAP B1 supports you with front-end lead generation by helping you track the progress of your inbound leads as well as evaluate and manage ongoing marketing activities.
SAP Business One also acts as a CRM platform helping you store customer data in one place and synchronizes these contacts with Microsoft Outlook.
On the backend, it helps you with service management, monitoring warranty contracts, and service agreements.
Inventory:
If you are selling products at scale, particularly with inventory in multiple locations it's important to have a clear understanding of what and where your inventory is at all times. With SAP B1 you can optimize your purchasing practices, control your costs, and streamline your procurement processes by monitoring and evaluating your inventory in real-time. The inventory module can instantly synchronize with sales to keep your inventory
Who Uses SAP Business One?
SAP B1 is an excellent choice for startups or companies with the ambition to go public. In Thailand to float a company must have an ERP system implemented.
The real value and SAP Business One is that allows for collaboration across business operations. In the past, teams worked independently of each other, and getting the insights required to better meet your customer needs was challenging.
For instance, it's important that your sales team knows stock quantities when they're selling, or when stock will be available; your accounting team needs to know when invoicing is due and when sales are being made to make sure the wheels of cash flow keep turning.
The vast majority of businesses will never need an Enterprise sized ERP solution it is likely too complex to implement too time-consuming to manage and too expensive to run. SAP Business One fills the void for smaller businesses that want all the functionality at the right price, promptly.
With that said SAP Business one does not limit your growth, as a company expands across the globe maintaining non-integrated solutions can be difficult to manage. This is why SAP Business One can be incorporated into a multi-tier system, with different geographies working on separate SAP developments can all link to a central global dashboard.