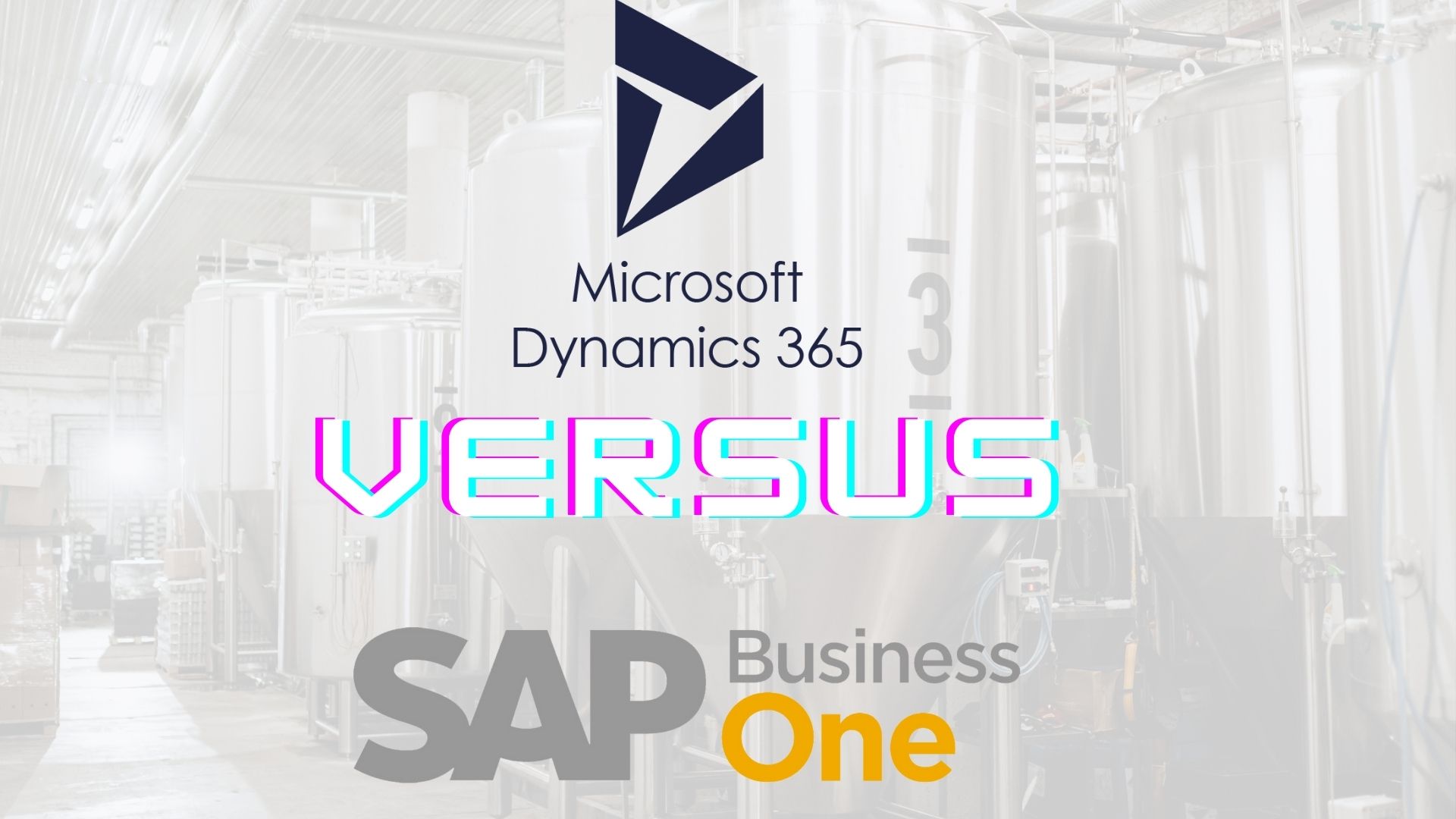 12 Nov

SAP Business One Vs Microsoft Dynamics 365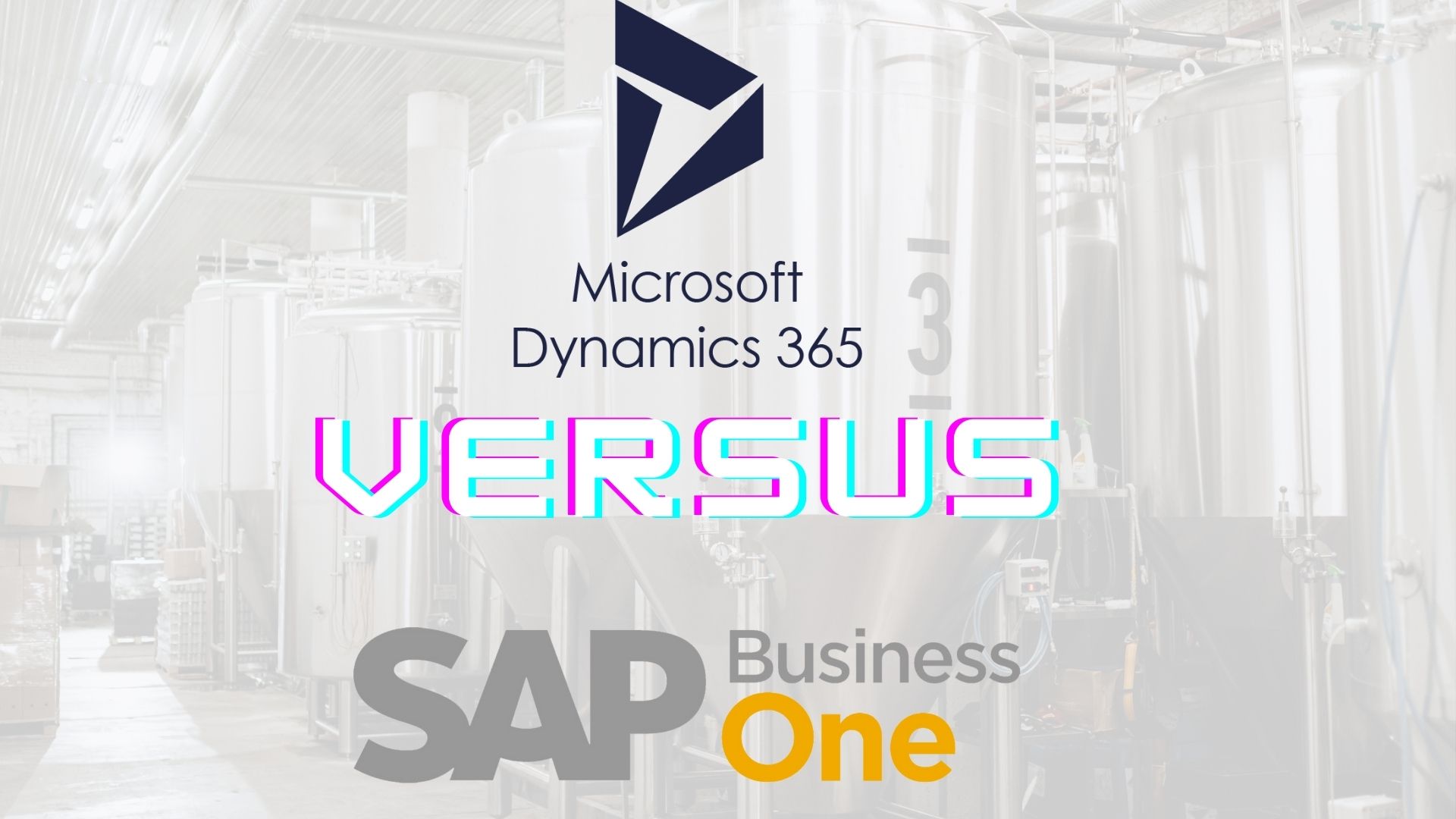 SAP Business One Vs Microsoft Dynamics 365
As organizations grow their evolution leads them to be increasingly complex. The more complex a business is, the harder it is to manage the constant stream of data between departments and ultimately make good choices.
When it comes to selecting the perfect ERP for your business you need to consider the type and nature of your business, what you need the ERP system to do, and how much time and finances you are going to put into its development.
Typically, there are three core considerations for businesses looking to pursue an ERP system: SAP Business One, Microsoft Dynamics, or Oracle ERP. It's important to understand your business's needs and the capabilities of each platform, a vendor may typically try and persuade you into their own partner solution – which might not be the best fit for you.
In this article we are going cover the noteworthy features of SAP Business One and Microsoft Dynamics 365 to assist you in making the best choice.
Introducing Microsoft Dynamics 365
Developed and backed by Microsoft, Dynamics 365 is a strong choice for businesses looking for an ERP. The core benefits of Microsoft Dynamics 365 are the pricing and easy integration. It's built on the Microsoft Infrastructure so integrates with all your favorite Microsoft business applications and it is commonly felt to have a shorter learning curve than its competitors and is generally an easier software to use.
Introducing SAP Business One (B1)
SAP is probably the world leader in the ERP software market. Their Business One offering is an affordable and easy-to-use management solution developed to meet the needs of large conglomerates and SMEs alike. Though it can be more expensive than other ERP software, SAP B1 is often the preferred choice for businesses looking for more advanced ERP software that is easily customizable with third-party plug-ins.
Although Microsoft Dynamics has a cheaper entry-level price point, and a "pay-as-you-need" model, if you wanted to match up to the complete capability of SAP Business One, your cost will rapidly increase. With SAP Business One all the modules are included in the initial software so there are no costly surprises down the line.
The ease of use and implementation is also a nice benefit – however, typically serious businesses want their ERP system to do a job. The familiarity and ease of use will come with time, the convenience of Microsoft Dynamics does sound great, but you need to put your business first and your convenience second to get the best solution for your business.
Feature Set: SAP Business One vs Microsoft Dynamics 365
SAP Business One increases visibility into every aspect of manufacturing operations and gives you greater insight into tackling your most frustrating production challenges. SAP Business One provides accurate, real-time information you can really use. Here are some of the out the box modules you can use:
SAP Business One was built on and runs on the Microsoft SQL server, although it can also be used on the SAP HANA in-memory platform. SAP B1 is available as a cloud or on-premise solution and can be accessed remotely via a mobile application.
Dynamic CRM is the more contemporary option with a "pay as you use" structure it is mobile-ready and cloud-backed. It is a more flexible solution than SAP Business One and has over 750+ add-on modules that can be added to build the solution your business really needs. It also syncs nicely with all your current office apps, making an easy transition if you are already a Microsoft Office user.
Scalability: Microsoft Dynamics 365 vs SAP Business One
This is where there is some confusion, and where things get interesting.
In our opinion SAP Business One is a truly scalable solution – outgrowing SAP Business One is not a common problem we come across – as business needs change, we continually configure the standard functionality to meet the changing demands of the operation. It is very unlikely that if you chose SAP Business One, you would ever need to move off the platform, but you may need to scale up and have multiple integrations based on the region if you grew to become a multi-national entity and wanted insights from different countries.
The messaging for Microsoft Dynamics is it's such a flexible platform you will never need to change. But really Microsoft Dynamics is made up of two products Business Central (which is for SMEs) and Dynamics 365 Enterprise, for larger organizations. However, if you ever outgrew Business Central you would need to re-implement a move to Dynamics CRM, you cannot just transition over. It's a decision a business must make at the beginning.
Pricing: Microsoft Dynamics 365 vs SAP Business One
Both of the solutions have 4 elements of pricing, which leads to high variability for the cost of a solution. (1) Implementation Costs, (2) Licensing Costs, (3) Modification Costs, (4) On-going maintenance costs. From the pricing, only the licensing costs remain standard.
The price for SAP Business One range depending on the type of license, payment frequency, and edition you need. The cloud-backed model can start from around $150 – $200 per user per month, on-premise is more expensive and is dependent on the type of integration you would like.
Microsoft Dynamics starts at a much cheaper price point starting at as little as $50 per user per month, however, pricing will increase as you begin to add on modules and customize.
Ultimately both solutions depend heavily on how long integrations takes and the kinds of implementation, modification, and ongoing maintenance costs. If it was a straight price-to-price analysis and the ERP solution was merely ticking a box, the Dynamics CRM does have the lowest base price.
Usability: Microsoft Dynamics 365 vs SAP Business One
SAP Business One is notoriously complicated to use, it was designed with manufacturing and IT services in mind and its user experience represents those verticals. Microsoft Dynamics has benefit of feeling like a more familiar tool. Most people have some exposure to Microsoft products, and this is an advantage not just on the user experience, but also in technical integrations.
Customizations: Microsoft Dynamics 365 vs SAP Business One
Microsoft Dynamics out the box functionality is nowhere near the capability of SAP Business One, but in terms of ongoing customization capabilities, it is light-years ahead. Microsoft Dynamics can integrate with over 740 add-on applications from their AppSource marketplace. SAP Business, on the other hand, has only 37 applications. SAP relies predominantly on vendors to fill in the functional gaps. Although the SAP Business One has more "Out-the-Box" capability you need to work with the 10 standard modules, Dynamics allows you to select the modules you want to create and work from there.
SAP is the market leader in ERP systems, with Business One they have a settled and organized product that is future-proof. It allows you to work at scale as your business grows and fills the gap in the market for SMEs. No question SAP is the leader in the ERP market, they will be pushing the boundaries in functionality.
If you are looking for an easier barrier to entry, then Microsoft Dynamics 365 could be the choice for you – easy office application integration and a faster time to market are huge plus points – plus it integrates with applications like Power BI. Microsoft is a high-technology brand, and their position in the market shows in this very flexible, very clever solution.
You can get pricing on licenses, implementation, and consultancy from Aware Group on our SAP B1 Solution page.