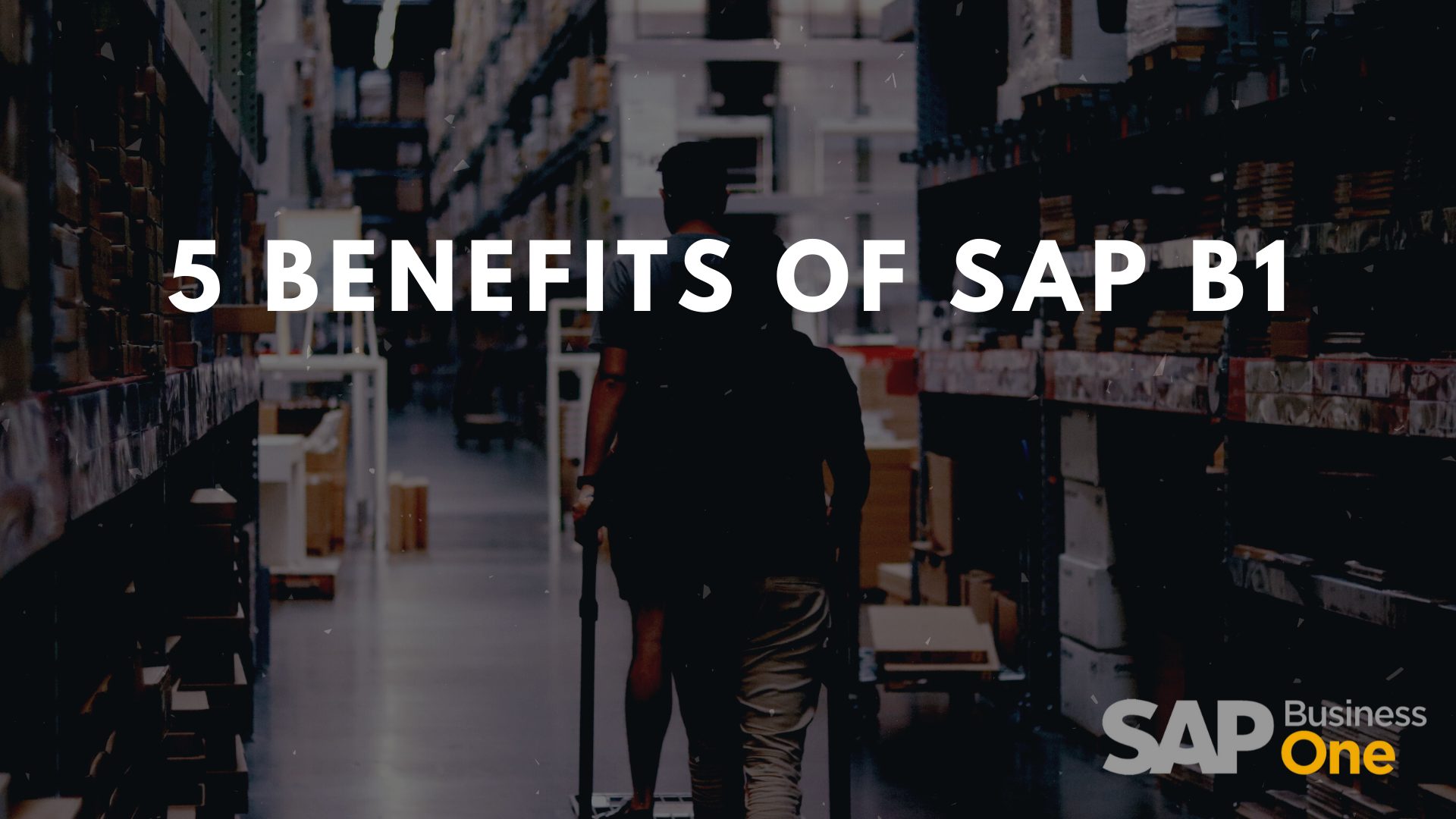 20 Oct

5 Benefits of SAP B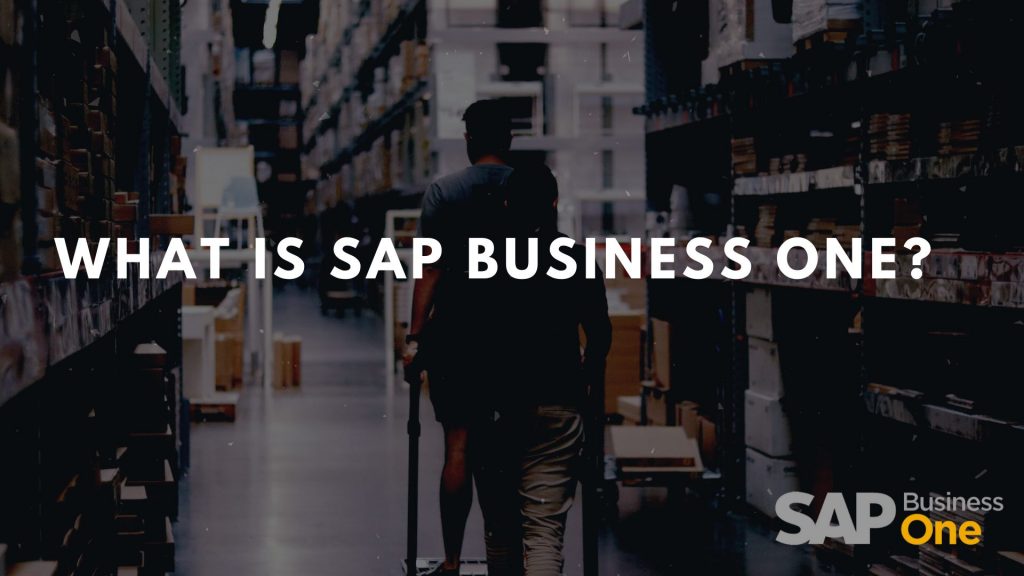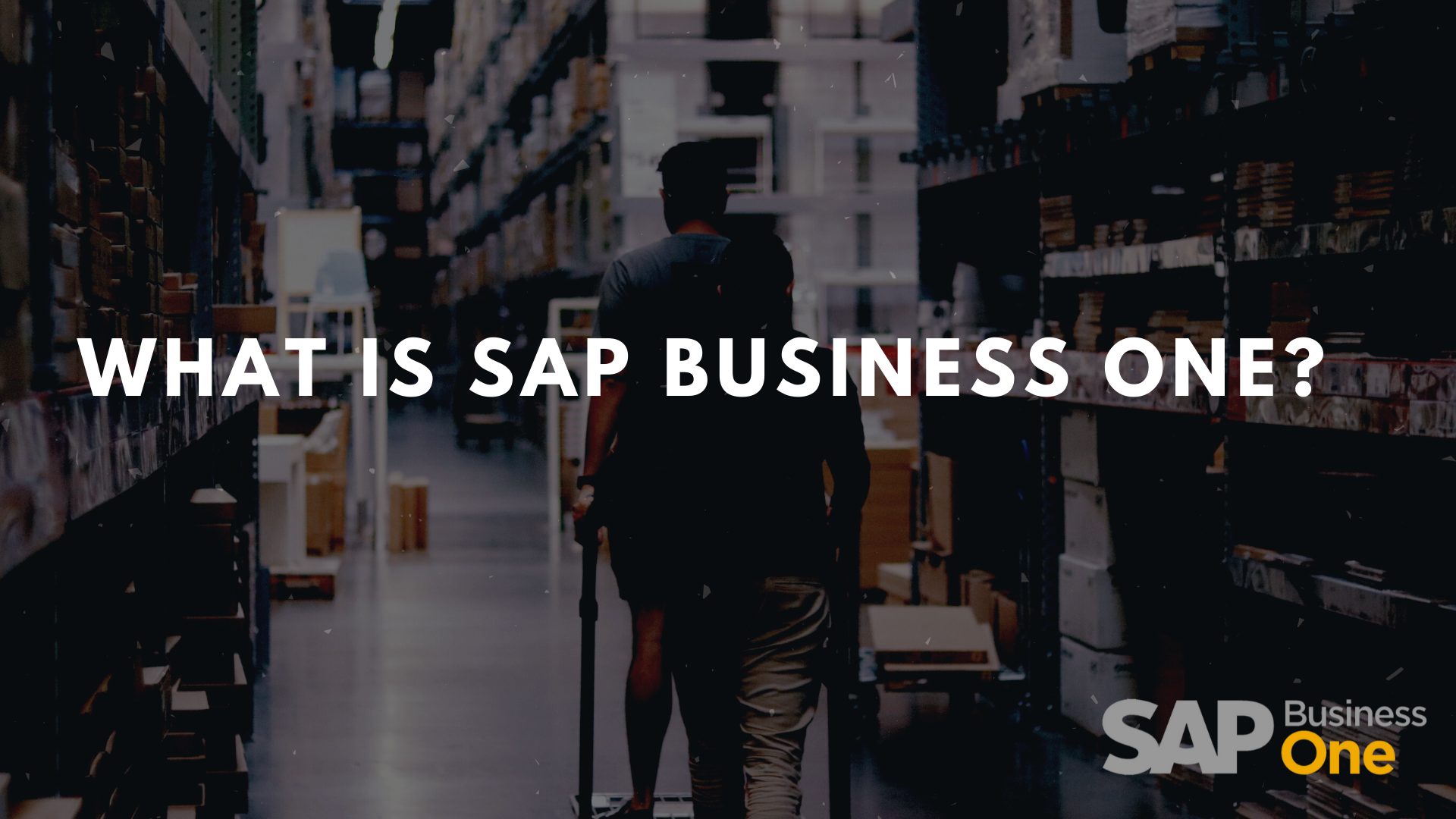 If you're contemplating an ERP system for your business, we're about to outline 5 real-life, real-world business benefits that SAP B1 brings to the table. If you are unsure about what SAP Business One is, you can visit this page here (What is SAP Business One?).
1.Democratizing Success: The overriding benefit of SAP Business One is that ERP systems are no longer just for big businesses. The reason why SAP is used by 80% of The Fortune 500 is that it drives efficiency, profitability, and understanding in the business. SAP Business One, is a revolutionary product that empowers smaller businesses to gain the same kinds of insights and performance.
2. For Your Entire Journey: SAP Business One has made ERP systems more accessible to smaller businesses, but its inbuilt flexibility means it can work with you at scale. Most businesses harbor the ambition to move up to multi-location capability – SAP Business One enables you with the capability to sync all your run multiple SAP Business One developments and sync them all into one centralized application to oversee your entire business operation.
3. Everything In One Dashboard: SAP Business One brings all your business data into one standalone platform. It had previously never been possible for smaller businesses, to seamlessly integrate everything into one platform. Now not only can you understand your manufacturing, inventory, financials, and sales under one umbrella – but you also don't have redundant data entry across multiple software. 
4. Industry-Specific Enhancements: Most businesses have very specified workflows or process requirements that are usually covered inside standard EPR developments. With SAP Business One, you can easily snap on modules and extensions that can meet the demands of your business without requiring extensive and expensive custom developments. In all, there are some 550 add-ons. 
5. Cost Savings: The SAP Business One cost savings are 3-tiered, the first is the savings from increased business efficiency and better decision making through the software the other is the money saved from the costly legacy systems. During installations, SAP Business One you can start your business activities in as little as two weeks.