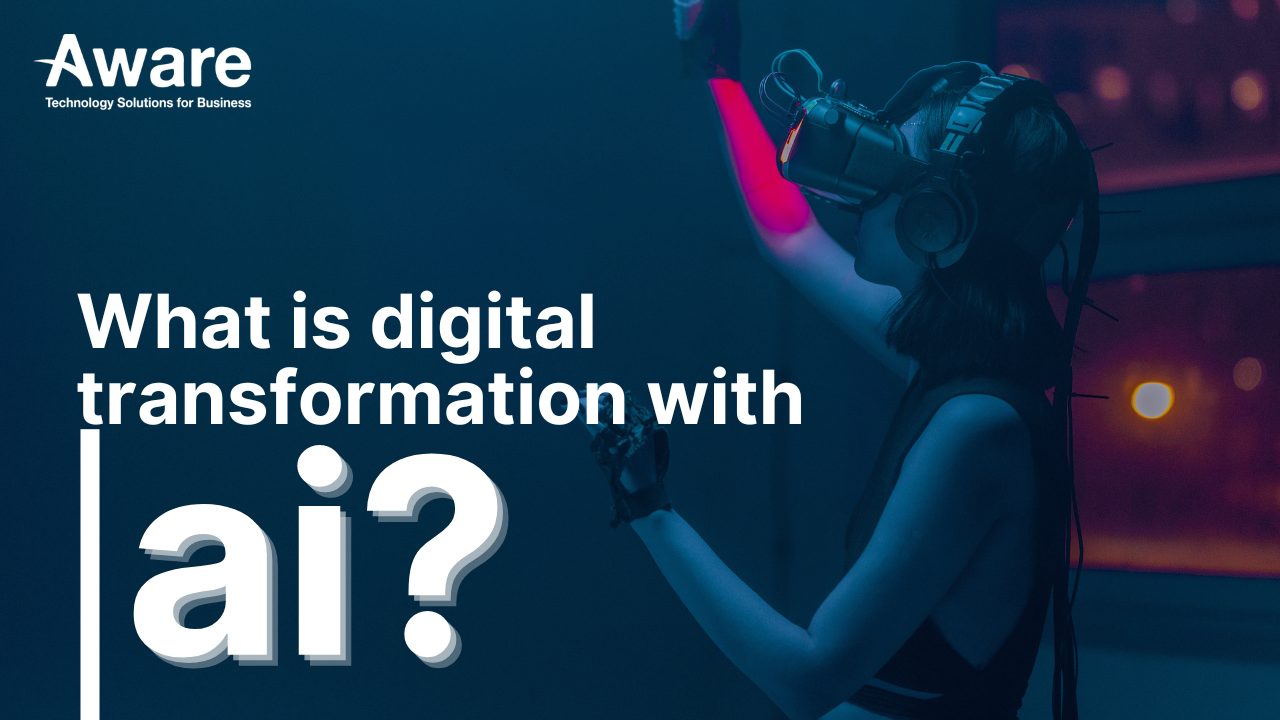 20 Nov

Transform with AI – Journey with Aware

 
Transform with AI – Journey with Aware
In today's fast-paced digital era, businesses need more than just technology – they need intelligent strategy. At Aware, we bridge the gap between innovation and result-driven application, ensuring that Artificial Intelligence (AI) isn't just a buzzword for your business, but a core driver of growth and efficiency.
Did you know? McKinsey & Co pointed out a staggering truth: Companies investing in AI are not just leading but exponentially outperforming their non-AI adopting counterparts. This gap is widening, with the frontrunners accelerating ahead. Isn't it time you secured your position in this competitive race?
Why Invest in AI with Aware?
Competitive Edge: AI isn't the future; it's the now. Harnessing its capabilities today ensures you remain steps ahead in your industry.
Optimized Processes: AI streamlines operations, from mundane tasks to complex computations, freeing up resources and time.
Enhanced Decision Making: AI processes data faster and more accurately, leading to informed decisions and better strategies.
Customer Engagement: Personalize experiences like never before, ensuring customer loyalty and increased sales.
Our Specialized AI Offerings for Enterprise Clients
AI Consulting Dive deep into the world of AI with our bespoke consulting solutions:
AI Tooling: Implement the best AI tools tailored for your business needs.
Data Preparation: Curate and optimize your data to fuel efficient AI systems.
AI-based Code & App Testing Ensure your software's pinnacle performance:
Leverage AI-driven insights to detect bugs, improve functionality, and enhance user experience.
Software Engineer AI Tooling Empower your engineers with top-tier AI tools:
Optimize code, automate mundane tasks, and streamline project delivery.
AI Security Testing Guard your digital realms with unmatched precision:
Comprehensive Security Scans: Fortify your software against potential threats.
Open Source Software Vulnerabilities: Detect and resolve vulnerabilities in open-source components to ensure robust software.
Being globally attuned, yet locally rooted, Aware has the privilege of collaborating with major companies in Thailand and around the world. Our profound understanding of the needs of Thai companies uniquely positions us to craft AI solutions that resonate with the Thai market while being globally competitive.
Become AI-Aware with Aware
Our track record speaks volumes. Join the ranks of global enterprises that have transformed their operations, customer experiences, and bottom lines with Aware's AI expertise. When you partner with us, you're not just getting a service; you're securing a brighter, smarter, AI-driven future.
Embark on your AI journey today. Future-proof your business, optimize operations, and establish your brand as an industry innovator. Aware awaits.