May 13, 2020
Design your Perfect WFH Environment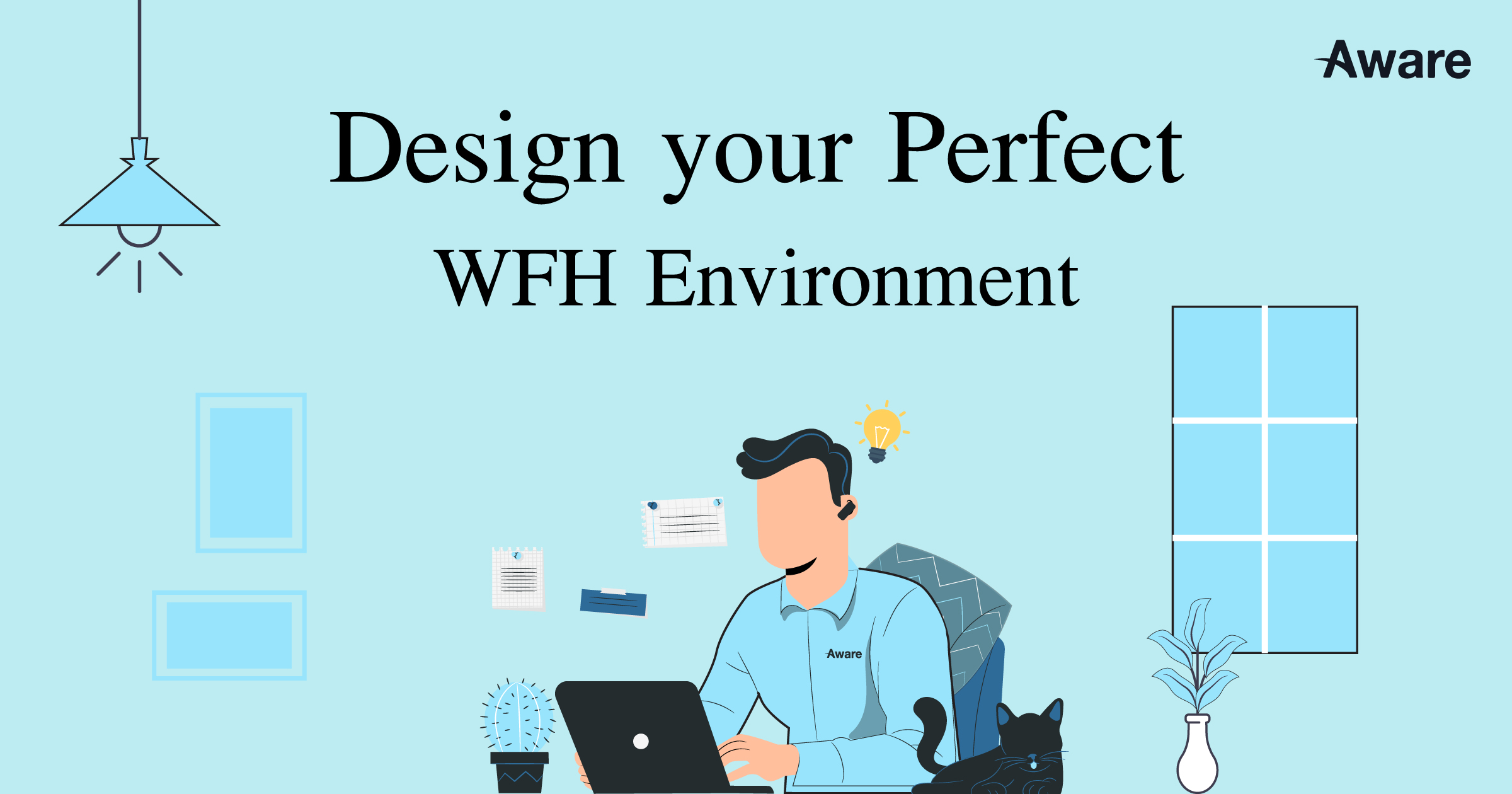 Many people have decided to go into Work From Home mode to stop the spread and reduce the risk of contracting COVID-19 virus. Staying in your house for days on end is not easy, especially when you have such little space.
We have compiled some ideas to revamp your home space and make way for an awesome productive work corner so we can all enjoy the WFH experience a little bit more.
1. Stay Comfy; Sit Properly 
The two most important parts of the WFH experience are good health (avoiding injury) and maintaining focus. A good desk and chair positioning are the cornerstones to making sure you achieve both these outcomes.
Choose a chair that is comfortable and supports your back appropriately, if you would like more guidance on how to pick the correct WFH office chair to pick you can click here. What's really important to consider is the position of your sitting in relation to the table you are working on – your armrests should be positioned level to the table and you should be able to put your hands and wrists on the table without feeling you shoulder is strained.
When sitting down your thighs should be parallel to the floor and your feet should be resting comfortably on the floor.
The top edge of the screen should be at eye level or slightly lower than eye level and place the keyboard so that it matches the screen position.
2. Design your dream work corner
Create your dream work corner, that you decorate. I call mine " the ideation station".
If you like, use monochrome colors such as white, black grey to give your own 'ideation station' the look and feel of professionalism. Keep your desk organized and clean so you can really focus and not become distracted by aggressive bright coloring.
If you are a creative employee, IE a photographer or designer, you may need more space for your various devices and stay organized by not mixing decorative items together. Try to find a table that is wide enough to place additional screens and computers and organize them around a corner where you are likely to have electrical sockets.
Decorate your office space in a way that makes you feel happy and comfortable. Organize all your paperwork with boxes and pretty stickers. Try to personalize it in little ways, this is your workspace so add little unique flourishes.
If you need to be inspired by your work add little motivational quotes, posters, or objects that help you think. I personally roll and squeeze playdough. What do you do to get the creative juices flowing?
3. Get your lighting right!
Choose the right angle to position your desk so that it's near or overlooks the outdoors. By positioning yourself near a window, you don't only have a better view but natural light which is better for your eyes. Try to work at an angle that reduces the glare on your screen but also allows enough light onto your desk so you can work effectively. Ideas come to you easier when you are looking out the window.
4. Try to find some greenery (even if it's a potted plant)
Enhance the feeling of relaxation by having your desk near a view of nature, if this is not possible decorate your dream corner with some potted plants. For scent use, some all-natural organic smells like aloe Vera, orchid, lemongrass, fern or eucalyptus. These refreshing smells are good for keeping you calm, preventing migraines, and helping your eyes.
5. Set up a small working corner in the condo.
Obviously living in Bangkok, many people are living in apartments, condos, and rooms with limited space. So how can we transform our small living space into an office too… let's see….
Use your own work desk as a divider in the living room. This is typically the room with the most space and allows you to have very defined areas for sleeping (your bedroom), relaxing (the couch and tv area), and working.
Use bedside space, usually, this is the place for placing lamps but a much better use of space would be to remove the bedside cabinets, put the lamps on the table and use that instead. If possible pick a small functional desk – you can watch My Tiny Home for some inspiration if it is required.
Use the space beside the sofa, this is usually open space and typically wide enough to fit an extra table. WFH set-ups are basically trying to find any nook and cranny and make the absolute most of your space. Sometimes this might break the Fengshui or make your room look a little cramped. Sadly, Fengshui and WFH setups are often not compatible.
Use the space beside the window: Modern condos tend to design spaces for each room to have bay windows or balconies. If there is space, a little table beside the window is perfect as it allows for a lot of natural light, relaxing views and comfortable working space.
We hope you find some of these ideas useful in building the optimal working environment. Making space can be challenging but it is possible if you think a little bit outside the box.