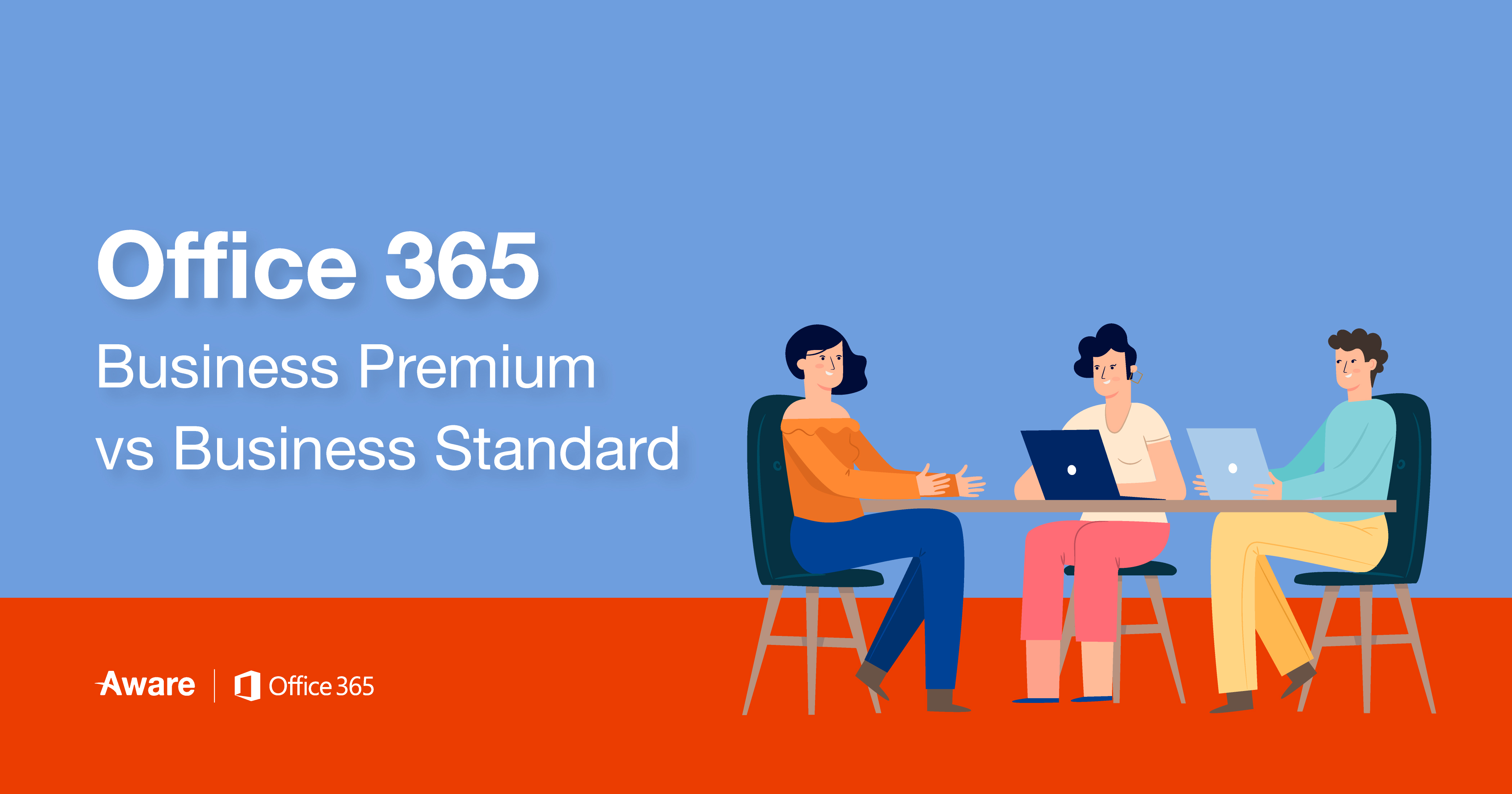 20 Jun

Office 365 Business Premium vs Business (Standard):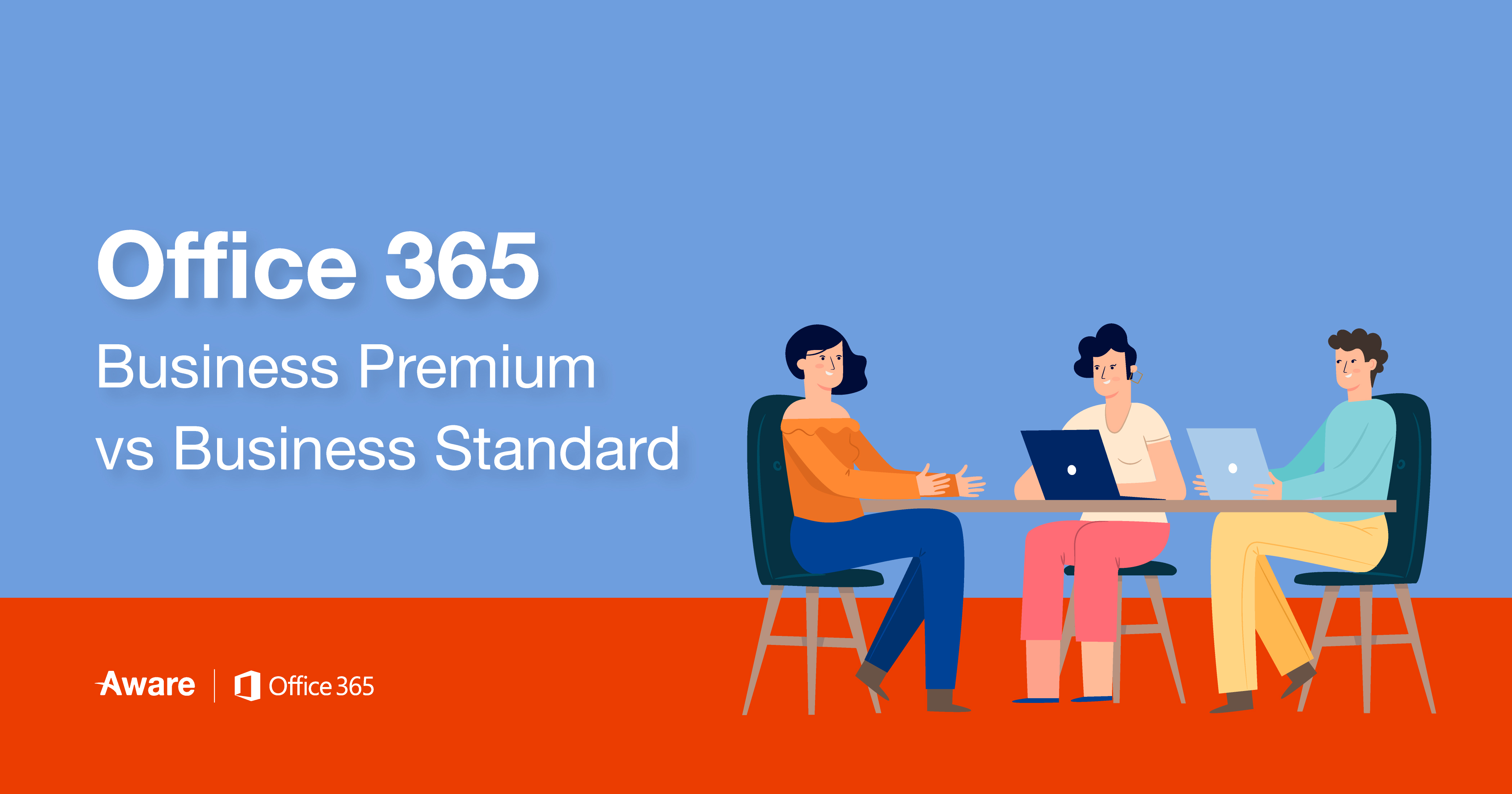 Office 365 Business Premium vs Business (Standard):
In order to pick the correct Office package for your business, it is important that you understand your businesses needs, scale and budget. If you are a business with more than 300 users – we would recommend going with Office 365 Enterprise.
For those who would like to choose an Office 365 Business package – there are three options: Business Premium (the most comprehensive of the Business range), Business (Standard) (Middle-range) and Business Essentials – which is the smallest in terms of capability. Depending on your business's requirements – any of these solutions could be suitable.
When comparing Business Premium and Business (Standard), there are a lot of commonalities, but there are also some significant differences. As you can see from the snap shot below:
Compare Product-to-Product:

User Count: 300 Users Maximum.

Applications: Online and Offline Applications.

Storage: 1TB of OneDrive.

Licensing: 1 License = 5 Devices
Email: Business (Standard) doesn't include business email; Business Premium includes 50 GB mailbox and custom email domain address

Pricing: Business (Standard) is $8.25, and Business Premium is $25 ($12.50 in promo)

Online Version: Business Premium includes online Outlook
Business (Standard) may suit your business precisely if you already have email hosting and a custom email address that your employee's work from. It has the full suite of applications – so you get all those staple legacy workplace apps (Word, Excel, PowerPoint, Outlook, OneDrive). However, it does not include important services like Exchange and SharePoint – which are must-haves for some businesses.
It also doesn't include some other nice-to-haves unlimited online meetings, email, Sway, Teams, and Yammer.
Office 365 Powerpoint Slide: