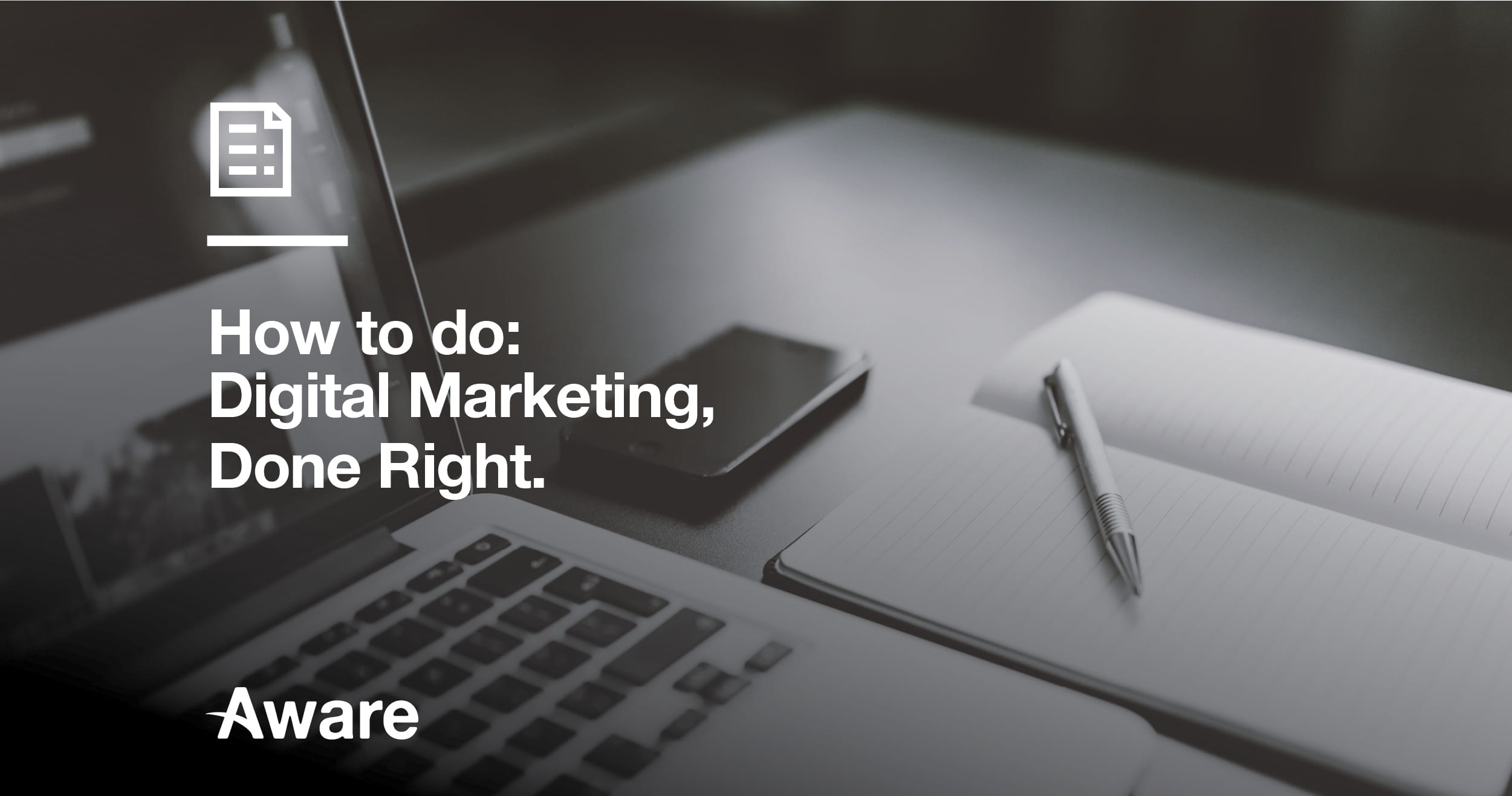 21 May

Organic Growth (SEO) in Google: An introduction to the big digital idea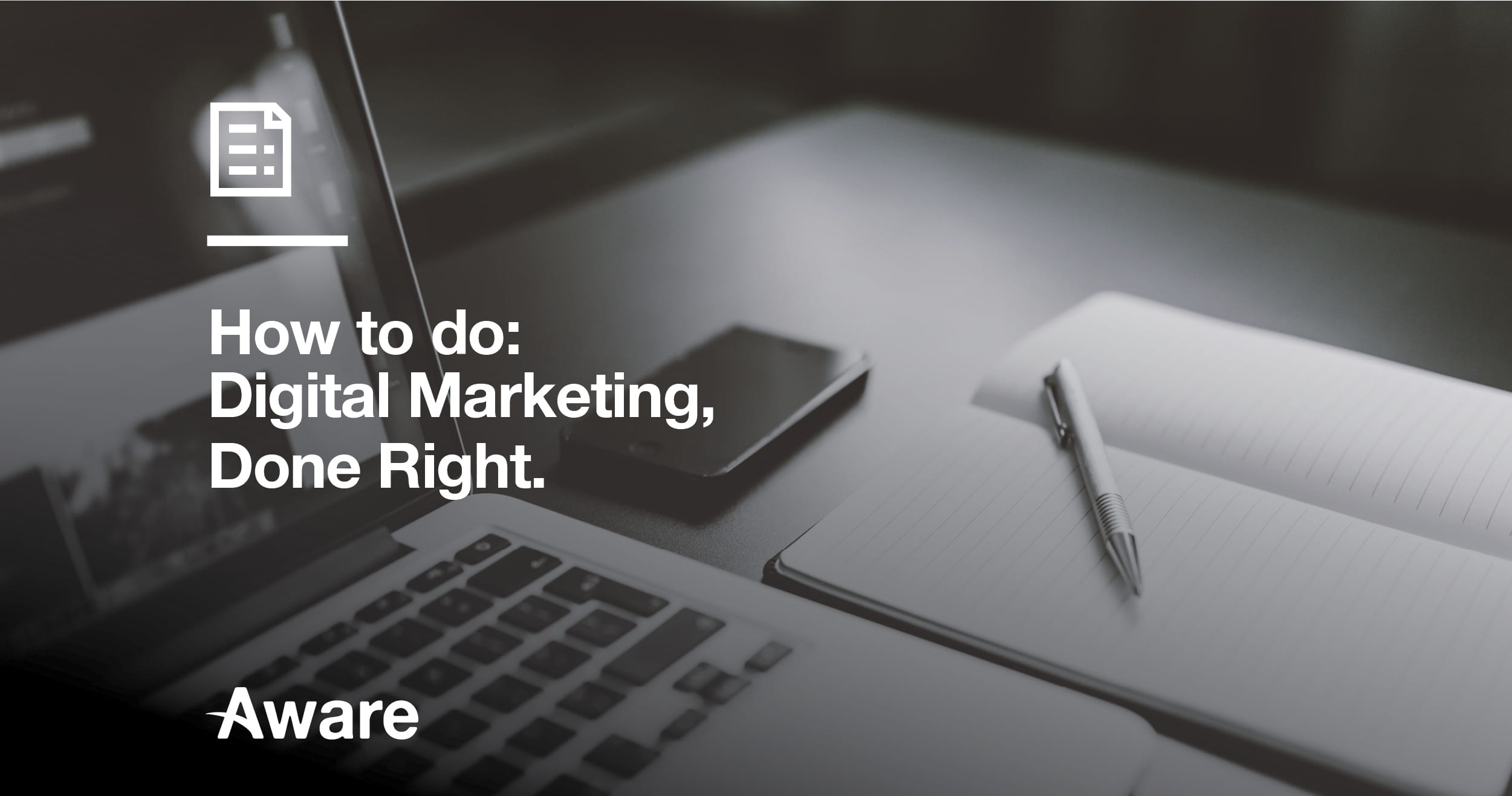 EN | TH
To make consistent organic growth online and in the eyes of Google, you need to consider 3 core ideas. (1) Content at scale, (2) Exposure of that content (3) Backlinks to that content – the most important part, but we'll come back to that later.
These three ingredients are the key determinants of success in the eyes of Google. Your job as a digital marketer is to align these three ingredients with your business goals: to increase traffic, sales, leads and brand recognition.
Content at scale – What does it mean? The creation of videos, blogs, infographics, images based on your buyer journeys, buyer personas and what they are searching for.
Buyer persona: This is the type of person that searches for your service or product – who are they? What do they search for and where do they search? At Aware we are invariably targeting IT directors and managers, so that's a fairly limited scope. However, if you sold puzzles and games – your buyer persona could include mothers, teenagers, children, marketers looking for corporate gifts etc.
All these people will search in different places and at different locations.
Buyer Journey: Where are they in their buyer journey, your job as a marketer is to take a potential customer in and bring them into your sales funnel based on ACD – Awareness, Consideration, Decision.
Awareness: This is typically awareness of a pain point, but could also be awareness of your brand. People usually seeking vendor neutral consent about a problem. This is the research stage. Do we even have a problem? Yes. Yes, you do.
Consideration: Yes we have a problem, a clearly defined problem at that. Let's start looking for providers of a solution, evaluate product pages and engage with sellers.
Purchase: Commits to buy!
The ACD model is a staple in the marketing field, and the effort varies greatly. For instance, the model for someone looking to buy a tie or a dress vs a software solution for their company will have massively different turnaround times. Also, the type of content to create to meet their buying stage will also be different.

Exposure of your content:
Because marketing is not about one piece of content or one idea. But the whole package. When you are evaluating a company or product you probably browse their websites, their social media, search for them on Google, read reviews etc.,
The core concept is to be where your customers are searching; when they are searching. Typically you put a lot of work into the research and development of your content, so if you are not pushing it onto as many platforms as possible. It is often wasted. In order to not waste time and squeeze maximum value from all our work, we would typically repurpose content into videos, social media, SlideShares and infographics – that can be placed in different locations. For instance this blog posts on Malware in Thailand.
Became an infographic and Social Media posts:
Backlinks:
Backlinks are the most critical element to success on Google. They are the engine to power your site to higher rankings in Google. We strive to get backlinks through guest postings and doing content outreach. But there are other methods. Infographics, broken link building, sponsorships, and testimonials.
Be careful, not all backlinks are created equal (Say no to comment spam!). When you combine all these factors together, you get steady growth in traffic and hopefully meet your business objectives.
Learn more about Digital Marketing and SEO at Aware TechBytes: https://eepurl.com/dadt7L
We implement these strategies on Aware Web Developments.