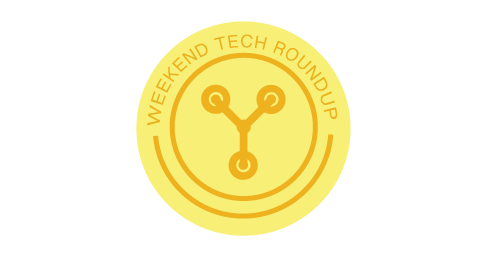 22 Sep

WELCOME TO THE WEEKEND ROUND-UP – CHINESE INTERNET GIANT ALIBABA IS NOW WORTH $231 BILLION, OR MORE THAN FACEBOOK AND COKE

Welcome to the Weekend Round-Up

News moves fast. Technology news moves even faster. Aware's Weekend Round-Up will cover off any local and overseas news you may have missed over the weekend. Start your week off with a coffee and Aware's Weekend Round-Up.

Alibaba made it's IPO (initial public offering) on the New York Stock Exchange last Friday, with its stock soaring as high as $99.70 from the initial offering price of $68 per share before settling in at around $92.70 at close of trade on Friday. Today the stock is trading 38% above the initial asking price at $93.89.

No doubt Alibaba is all smiles today. With a market cap of over $231 billion it was not only the second largest IPO in history, but the raise makes Alibaba more valuable than US tech giants Facebook and Amazon and iconic U.S  brands Coke, and AT&T.

In case you're unfamiliar with Alibaba, the company found success by providing a platform for Chinese business to sell their goods online to western markets.

What makes this IPO so fascinating is many Chinese companies have a difficult time entering international markets because of the cultural differences between nations, Ma and his executive team have changed this and only begun to test the waters in the U.S.

On the flip side many US companies have struggled to penetrate the Chinese market, spending hundreds of millions of dollars only to have a local competitor outmanoeuvre them because the Chinese ecosystem is so protected. Alibaba's IPO will undoubtedly have a massive impact on global eCommerce  and it raises the question, how will other eCommerce giants compete with the Alibaba machine?