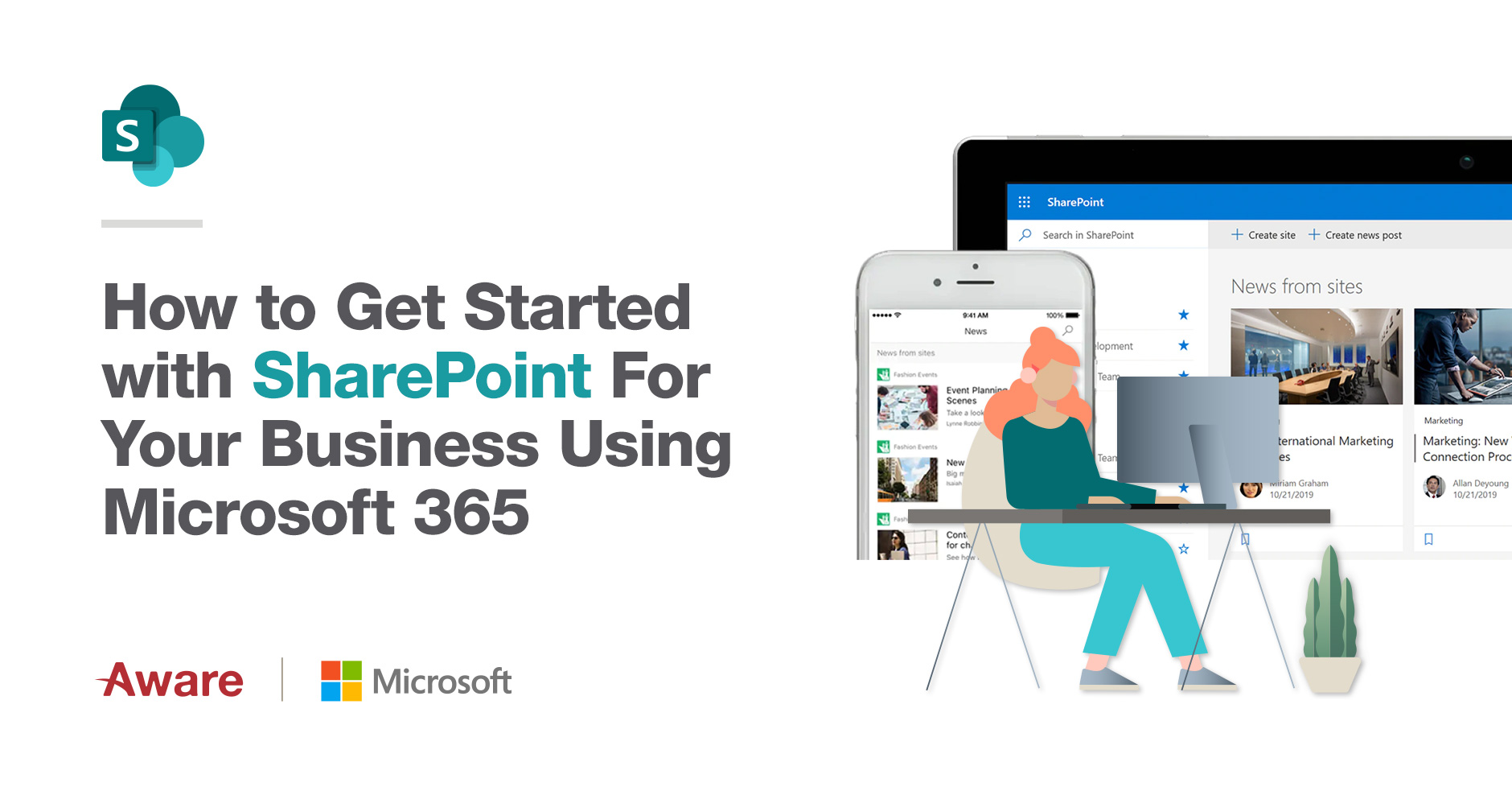 15 Jun

How to Get Started with SharePoint For Your Business Using Microsoft 365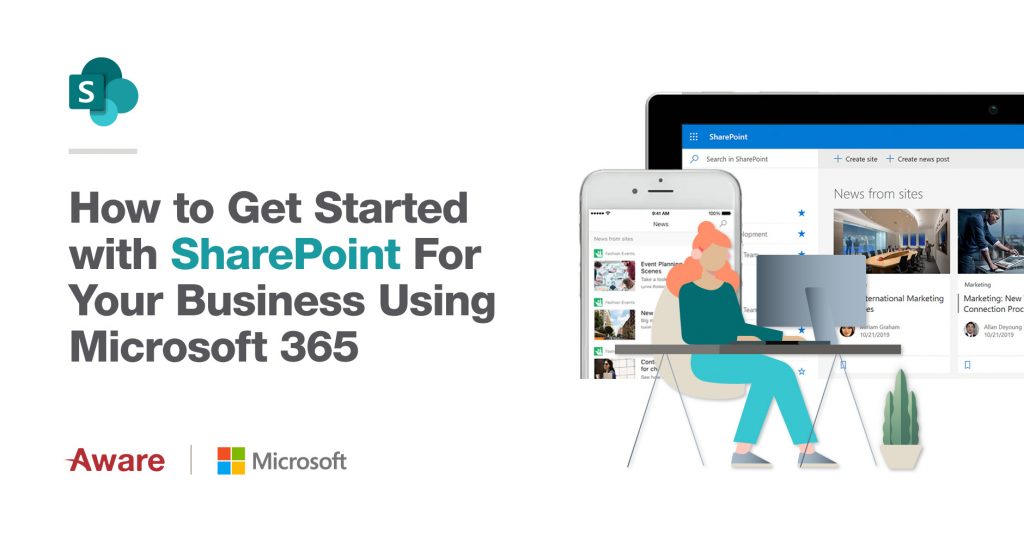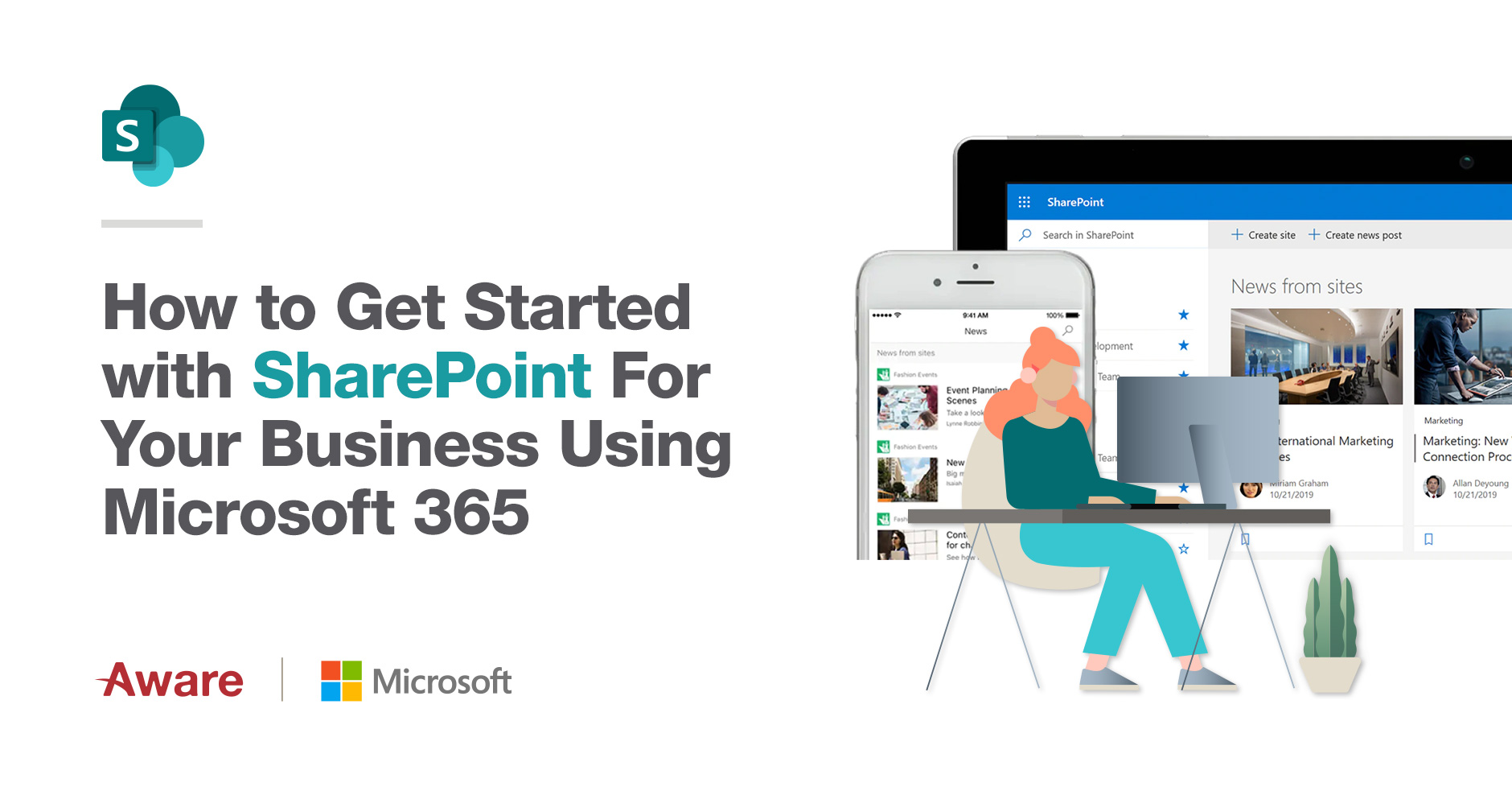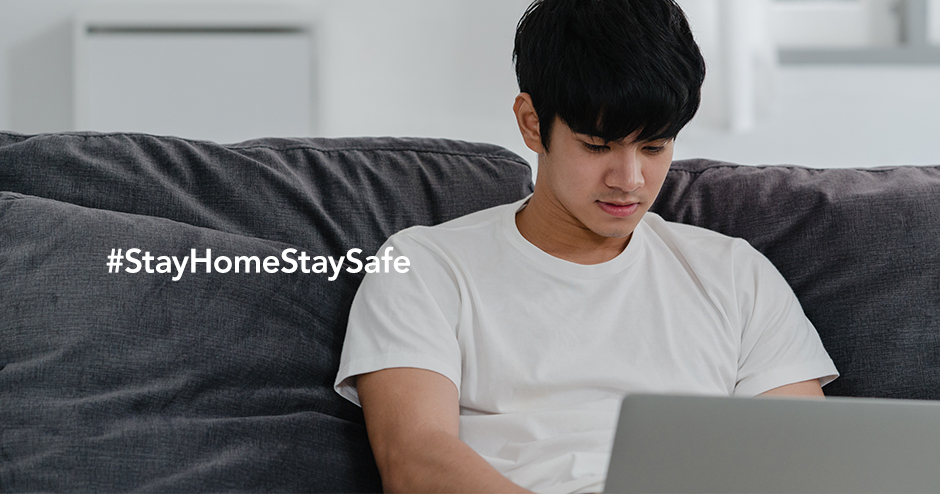 Isn't it confusing that Office 365 is now called Microsoft 365?
For many businesses and employees, they will still refer to Microsoft Office as Office 365.
And when they think of Microsoft apps, they think of the main four: Excel, PowerPoint, Outlook and Word.
But for businesses there is actually a fifth app: SharePoint.
SharePoint is available as part of any Microsoft 365 subscription plan.  Except for the Microsoft 365 Apps for business plan.
Microsoft 365 Business Basic
Microsoft 365 Business Standard
Microsoft 365 Business Premium

SharePoint is an underused service in any Microsoft 365 subscription for most businesses.
And that's because many businesses don't know how to use it.
When they think of SharePoint, they think that it is too complex to use or setup.
Microsoft have gone a long way to making SharePoint more accessible. This is especially true for non-technical users.
But many companies don't know what they can actually use SharePoint for, or are aware of its benefits.
This article will explain how your business can use SharePoint to be more productive. SharePoint also helps increase employee collaboration.
And it also works fine with all other Microsoft 365 Office apps.
Get Your Departments and Teams on SharePoint
SharePoint can be your company intranet.
This means you can use SharePoint to set up areas for all your departments and teams.
In these areas, called Sites, you can invite fellow team members.
They can use the site to upload and share team documents. or set up calendar events or add images.
Let's go through an example of how SharePoint can benefit your business.
The most obvious department to start with is HR.
The easiest use case for why your business use SharePoint is documentation.
And every HR department also has tons of documentation.
To avoid emails or printing paper, what if you could create an online document repository?
Here you would upload documents for employees to access.
It would help employees to perform self-service. And it would also reduce the stress on the HR department as a whole.
Let's go through an example.
Using Your HR Team as An Example
A company can create an HR department site on SharePoint.
This is accessible by the HR staff.  They can then upload documentation to the site.  This can include things like applying for leave or expense reimbursement forms.
HR can then email staff the link to the SharePoint site and staff can download the forms and fill them out.
Then send them back to HR by email.  Or they can send the link to employees as a Microsoft Teams message instead.
That's because every site you create in SharePoint gets linked to Microsoft Teams.  This allows for easy collaboration.
Let's imagine HR now have a SharePoint site called 'HR Department'.
HR makes a document folder called 'Leave Requests'.  They upload the leave request document for employees to download and complete.

Collaboration with Microsoft Teams
Enter Claire.  An employee.  She wants to submit a request for leave to HR.
She fires up Microsoft Teams.  Teams plays very well with SharePoint.
She immediately sees, after clicking the 'Teams' option, the 'HR Department' team.
This information links to the 'HR Department' SharePoint site created by HR.
Claire now sees inside Microsoft Teams several SharePoint related options.
All the files that the HR department uploaded show here.  Claire can find the leave request form here and download it.
Here Claire sees the main page of the HR SharePoint site.
This option also allows Claire to see the main page of the HR SharePoint site.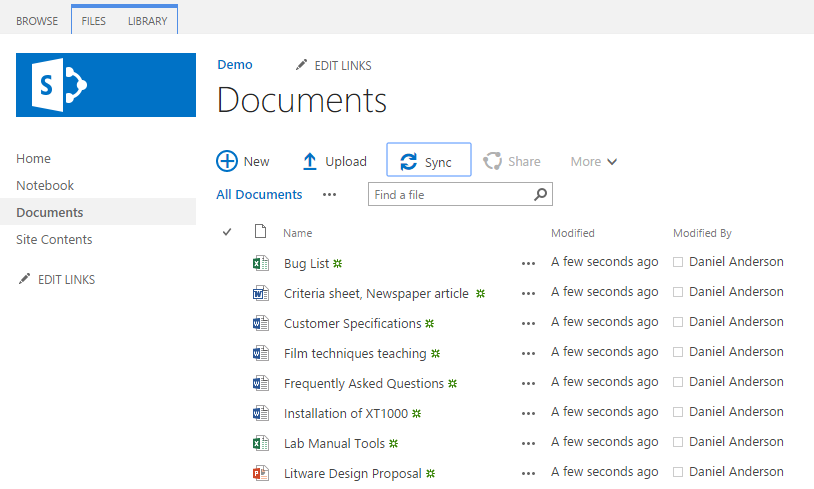 So how does Claire fill out a leave request form and get it back to HR?
Inside Microsoft Teams, in the Files section, she finds the Leave Request folder.
She clicks it and it opens inside Microsoft Teams, ready for Claire to edit.
Claire doesn't want to edit the master file.  So, she clicks the … at the top of the page to go to More Options.
Here she clicks, Open in Desktop App.
The leave request document now opens in Word on Claire's computer.
That's the power of the whole Microsoft 365 ecosystem.  Productivity and collaboration for employees and teams.
Inside Word, she saves a copy of the leave request form and then fills it out.
But how can she get this version back to HR?
There's two parts to this.
First, a member of the HR team can set up SharePoint alerts.
Let's meet David.  The HR manager.
These alerts mean David gets an email for any changes in the Document Library.
The Document Library is another name for the Documents section that we mentioned.
David accesses the HR department SharePoint page.
He then clicks the Documents option.
He clicks on the Leave Request folder.
At the top of the page he clicks the three ellipses (…) and then clicks Alert Me.
He chooses to get an alert for all changes and for when anything changes.  To get the alert by email (SMS is also an option), and to get a notification immediately.
He names the alert 'HR Document Changes' and saves changes to create the alert.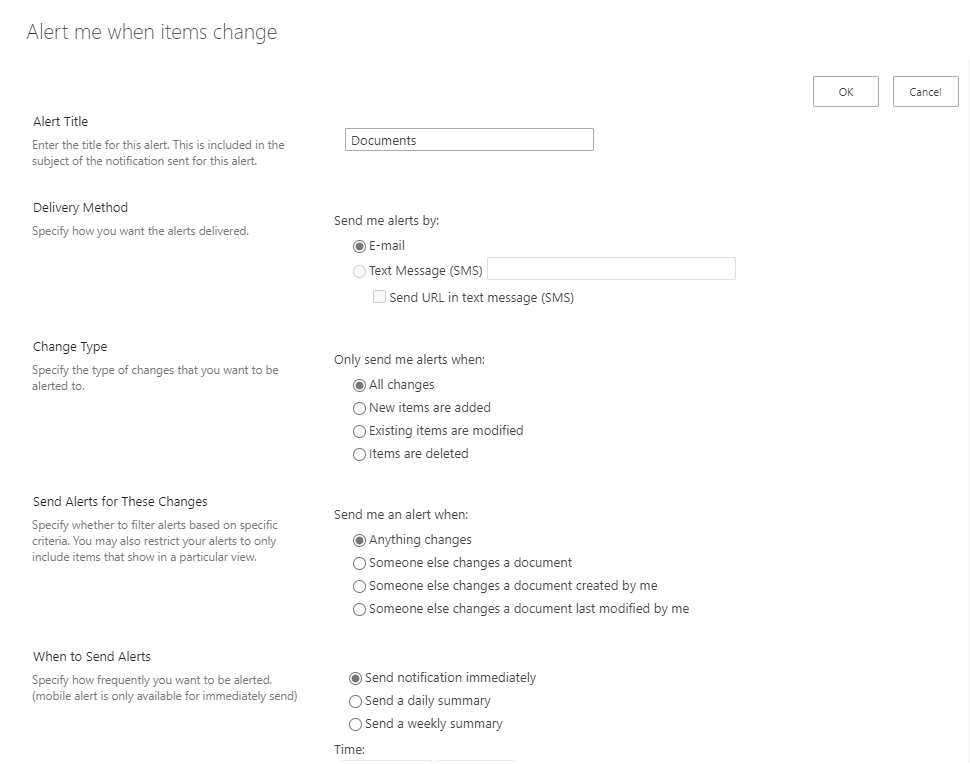 What happens now is that any changes to the Leave Request folder will send an email alert to David.
This includes any changes David also makes.
He could have also chosen to get an alert when someone else changes a document.
When someone else changes a document, David created.
And when someone else changes a document that was last modified by David.
Now back to Claire.
How SharePoint Increases Collaboration
There's several ways Claire can get her completed leave request form back to David at HR.
Uploading to the HR SharePoint site through Teams
To do this, Claire logs in to Teams.  Clicks the 'Teams' option and chooses the HR Department.
Here, she clicks Files.  And then she clicks the 'Leave Request' folder.
Inside Teams she can now click the Upload button.  Browse to the completed document and upload it
This uploads Claire's leave request form to the HR Department SharePoint document library.
When she does this, David will get an alert of the upload.  He can then check the file and process the leave request.

Sending it via a Teams message
Claire can use Teams to contact David.  In her Teams message to David she sends her leave request to David.
David can open the document from Teams and review it.  He can also ask Claire any questions using Teams if he needs to.
Once he is happy with Claire's document, he uploads it to the HR Department SharePoint Site.
Because there is a change to the Document Library David will get alerted.
He can then open Claire's leave request document and process it.
Syncing with OneDrive for Business
Claire can sync the HR SharePoint document library with her OneDrive.
That means that she doesn't have to access SharePoint all the time.  Once she has sync'd the files, she can access them from her computer.
This is the same way that she might access other OneDrive files and folders.
To set this up, Claire accesses the Document Library of the HR Department SharePoint site.
She clicks the Sync option.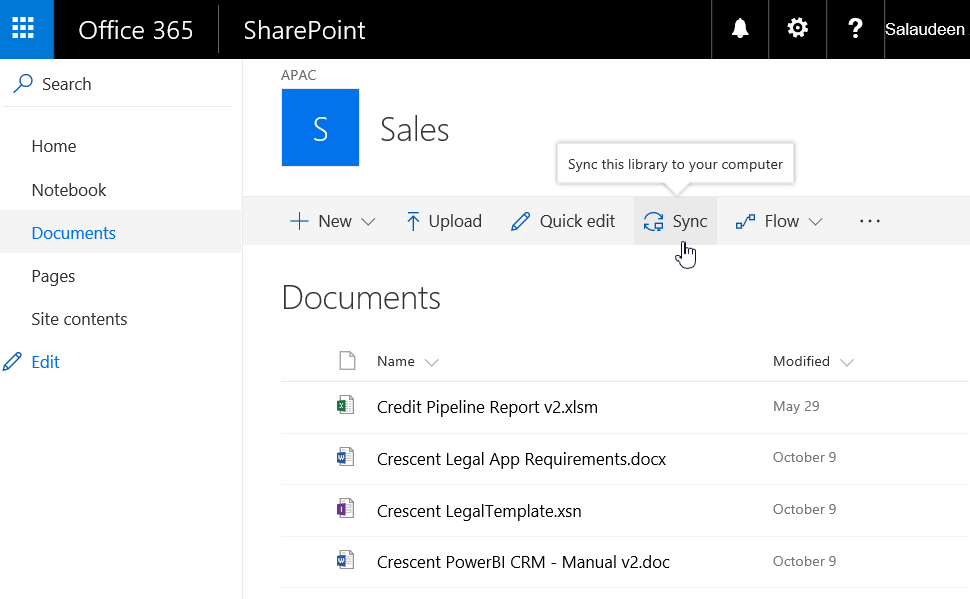 After some time, the document library contents will appear inside Windows Explorer.
Claire can then interact with these files the same as any other file on her computer.
So, she can click the Leave Request folder.  Copy the file to her desktop.  Open it and complete it and save it with a new filename.
Then copy and paste the new file back to the Leave Request folder.
When she does this, yes you guessed it, David will get an alert!
Claire can also, should she wish, set up sync from inside Teams instead.
To do this, Claire first logs in to Teams.
She clicks the Teams option.
She clicks the HR Department team.
She clicks the Files option.
She clicks the Sync option.

This will also perform the same thing and Sync the documents with her OneDrive for Business account.
From this article you should have seen how easy it is for your business to start using SharePoint.
As well as how SharePoint works together with other Microsoft 365 apps.
This makes your business and its employees more productive.
It also helps them to work together more and be more collaborative.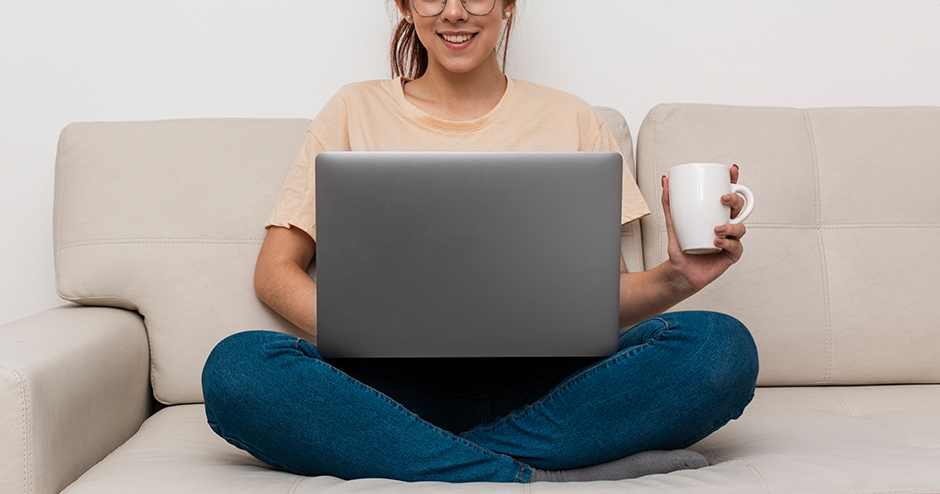 Get Your Business Powered by Microsoft 365
Aware can get help supercharge your business with the power of Microsoft 365.
Make your employees more productive, and smarter, by giving them the next level of work collaboration tools.
Invest in an Aware's Microsoft 365 Solution for your business today!